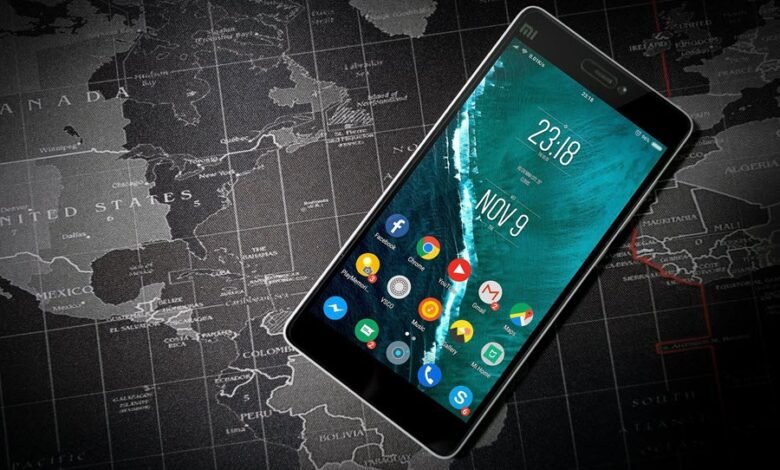 Featured
The Best Text Editor for Android: 8 Suggestions to Consider
Are you a passionate writer and require editing text on your Android? Or maybe you have to do occasional editing now and then? There are many apps available to write and edit text on Android devices. You can use some reliable software for editing without any distraction (clutter in an app's interface).
Editing with unprofessional tools can negatively affect the workflow and the actual meaning of the content. In this article, you will explain some apps that you can download when you need a text editor for Android devices.
Why Do You Need a PDF Editor?
PDF (Portable Document Format) is a versatile file format that allows users to share data securely over the web via email or messaging apps. Sometimes, you need a PDF editor to make changes to the file as per your requirement.
Editing a PDF is often needed when you want to add some comments, annotate a PDF for adding different elements, or combine PDFs on Mac or Windows computers. Let's now learn about some of the best PDF editors available in the market.
Microsoft Word
Most people know that MS Word is one of the most trusted text processors widely used by home and professional users across the world. It hosts plenty of basic features, including images and text, for accurate and fast reports.
The best thing is that you can also perform more concise and clear PDF editing using this text processor. It also helps in strengthening grammar, font style, and spelling check. You can use Microsoft Editor in Outlook, Word, and Google Docs.
QuickEdit
This is a comprehensive text editor fully optimized for tablets and phones. It is perfect for general and professional use. Hence, you can use it as a code editor for programming files and a standard text editor for simple text files.
You can undo and redo modifications without any limit. It supports more than 50 programming languages. Key features include intuitive text selection, multi-tab support, and large file editing with real-time feedback.
JotterPad
JotterPad is a free app packed with all the primary features and offers an in-built thesaurus functionality. Anyone can use JotterPad for text editing as its interface allows distraction-free editing. The app works on all Android smartphones and tablets.
You can search for antonyms and definitions and also get recommendations for alternate terms. Its special features include inserting images and mathematical equations, sync with Google Drive, typewriter scrolling, keyboard shortcuts, and lots more.
Monospace
Monospace is a minimalistic text editor that can be used in both day and night mode. It is the most efficient text editor for Android that provides the maximum screen space for more focused writing. Monospace supports just the basic formatting and has a single font type.
The salient features of the Monospace app include hashtag organization, straight export to Tumbler and WordPress, and several formatting style support.
Writer Plus
Writer Plus is another Markdown and plain text editor ideal for less powerful and older Android devices as well. It mainly emphasizes the less usage of system resources. Hence, it does not consume much battery of your Android device.
Even if you are using it on your older Android device, you can remain stress-free about any crash or robustness. Other features include night mode, quick folder organization, and shortcuts for the Bluetooth keyboard.
Pure Writer
With a focus-friendly design, Pure Writer is a distraction-free text editor that allows writing with complete concentration. It comes with a minimalistic interface and periodically saves the work to the cloud.
If you fail to save the work, Pure Writer will remind you of that. Its popular features include background themes, fingerprint encryption support, and version control. For extra features access, such as instant Markdown previews, consider the Pro version.
Jota+
Pronounced as "i-o-ta", Jota Text Editor is designed for long text files. It supports about 1 million characters and can change line break code as well as character code. You can auto-detect line break codes and several character codes.
It supports multiple web languages such as JavaScript, HTML, and CSS. In addition, Jota+ highlights syntax for PHP, Ruby, C, C++, or Python. Its downside is that it shows ads which leads to distraction.
Moon Writer
This text editing app with optional markdown allows users to organize their files into separate folders. It allows users to decide whether they want all the features or a minimalistic workspace. You can take quick notes and compose long essays.
You can also use it as a diary. It provides the ability to enable or disable the Markdown support view mode. The great feature is that it automatically schedules backups to Google Drive and DropBox.
The Conclusion
A text editor can be a life-saver. Some of these apps are IDEs (integrated development environments) which means you can do many more things other than writing codes.
So, get your work done perfectly on your Android device using any of the editing apps. The above apps include free and paid versions.