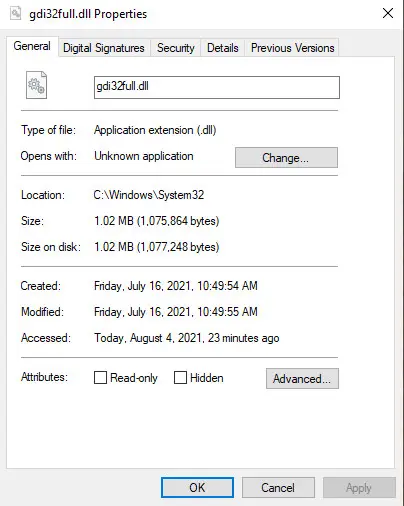 When launching games or programs, you may encounter an error that the gdi32full.dll file is missing from the computer.
gdi32full.dll – Microsoft library responsible for the graphics device interface and is used for the correct operation of the graphics driver.
The culprit of the error may be damage to the gdi32full.dll file or a failed registration of the library in the system.
We will analyze in this manual how to fix the gdi32full.dll file missing error and how to download the original gdi32full.dll for Windows 11/10.
Location of the gdi32full.dll file
The gdi32full.dll file is both X32 and X64, and therefore is located in two paths C: \ Windows \ SysWOW64 and C: \ Windows \ System32.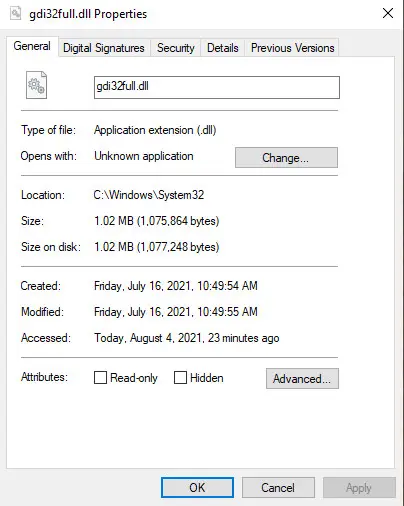 Recover SYS files
Let's run the tool to check and automatically restore system files. To do this, run Command Prompt as administrator and enter below commands in order.
sfc / scannow
DISM / Online / Cleanup-Image / RestoreHealth
Where to download  gdi32full.dll
I do not recommend downloading this file from little-known sites, as this most likely will not solve the problem, and the chances of catching a virus are very high today. There is one service that directly downloads system files for windows from Microsoft servers.
If the service does not suit you, you can ask a friend to send you this file.
Register gdi32full.dll
When you have uploaded a file to the system, you may need to register it in the system. Press Win + R and enter:
regsvr32 / s% windir% \ System32 \ gdi32full.dll