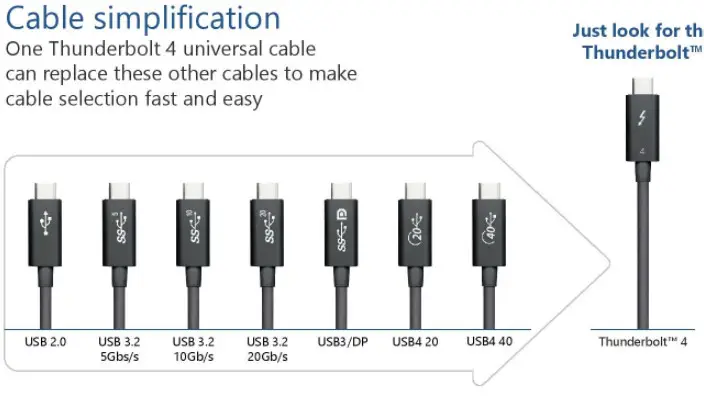 Tech News
Thunderbolt 5 throughput will increase to 80 Gbps
Intel continues to expand the capabilities of the high-speed Thunderbolt interface. The processor giant is currently working on the Thunderbolt 5 standard with bandwidth up to 80 Gbps. This became known thanks to the head of the Client Computing Group, Gregory Bryant, who inadvertently posted on Twitter a photo from the Israeli laboratory of Intel.
Recall that the current Thunderbolt 4 standard was officially introduced in the middle of last year. Like Thunderbolt 3, it allows you to exchange information at speeds up to 40 Gbps, but at the same time Intel is positioned as a universal interface for computer peripherals and other devices.
To increase throughput, Intel plans to implement three-level PAM-3 signal amplitude modulation. Thunderbolt 5 will continue to use a physical USB Type-C port and "aims to support the existing USB-C ecosystem." In other words, it will be compatible with previous Thunderbolt standards and probably USB4, DisplayPort and the rest of USB.