The OpenXPS or Open XML Paper Specification is a file format created by Microsoft. First introduced in Windows Vista, it was intended as a competitor for PDF. This format allows you to create a document that does not change when viewed on different platforms. XPS is not widely used as a PDF, you can't open it on a MAC without additional software and therefore OXPS remains mysterious for most users. Microsoft still includes Microsoft XPS Document Writer in Windows 10. If you don't use the OpenXPS format, you can remove it from your print menu for clarity.
Remove Microsoft XPS Document Writer from Printer List

Go to windows settings and select devices.
On the left, find "Printers and Scanners", on the right, find Microsoft XPS Document Writer and click "Remove Device."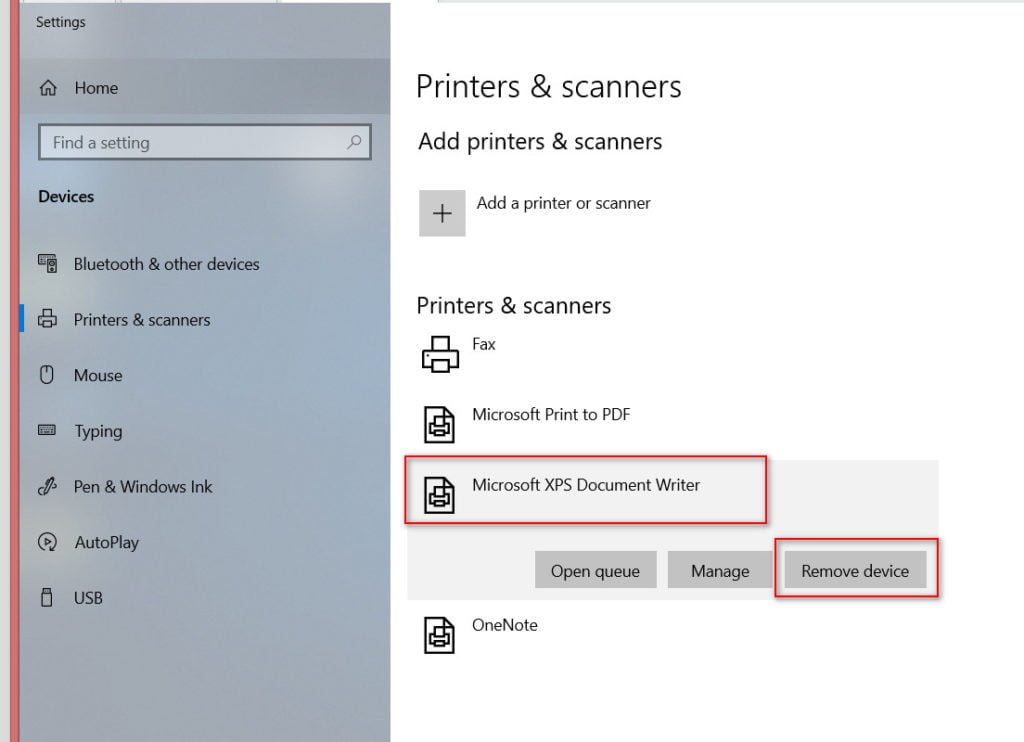 Interesting article about  : Hidden currency converter in Windows 10
Remove completely Microsoft XPS Document Writer
Open the "control panel" and select "Uninstall a program."
In the new window on the right, click on "Turn Windows features on or off."
Find Microsoft XPS Document Writer in the list and uncheck the box, then click "OK."
You can also disable the XPS Viewer to remove the program that opens the XPS files.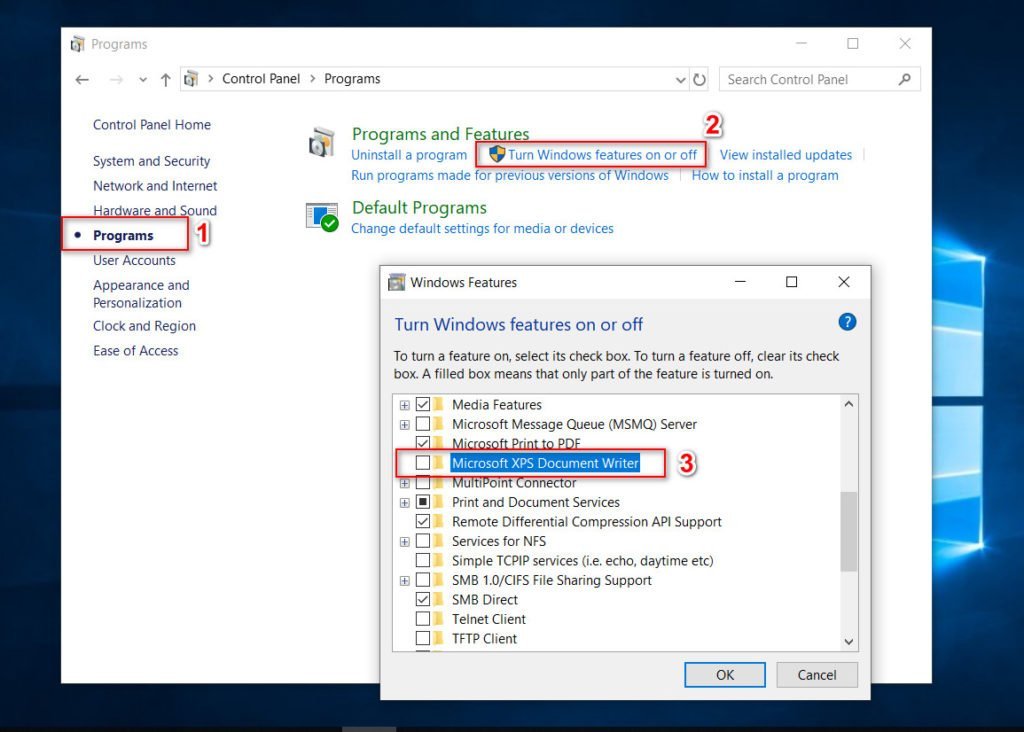 Related post : How to use Problem Steps Recorder