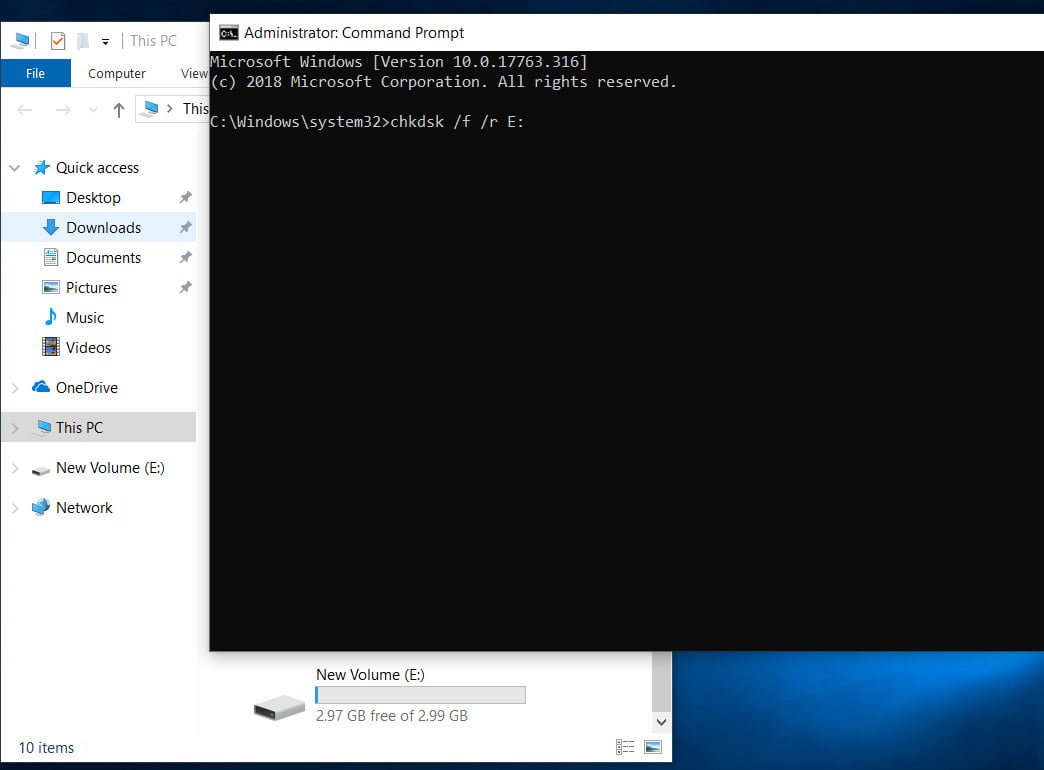 Error 0x80070091: Folder is not empty
Are you getting error 0x80070091 folder not empty? This happens when you try to delete a folder from an external hard drive, flash drive or SD card, but this can also happen when you delete a file from the system drive. Before you begin to fix this problem, I advise you to try to rename the folder or restart the computer. If nothing happens, then we will analyze a couple of ways to eliminate this error, which sounds like this:
"Failed to delete the folder due to an unexpected error. If this error message reappears, search the error code to get help on this issue. Error 0x80070091: The folder is not empty."
1)Run the disk check and repair to fix Error 0x80070091
Check the bad sectors on the hard disk that can produce these errors.
Type in cmd or command line in "search windows", then right-click and select run as administrator.
At the command prompt, enter the following command chkdsk / f / r E: Where the letter E is the name of the drive whose flash drive the error is, change it to yours.
If the "cannot execute the command …" pops up, then press Y on the keyboard.
Note: The computer can say that the operation will be performed at the next boot, then restart the computer and wait for the process to finish.
See also :Error 0x8000ffff when restoring a Windows 10 system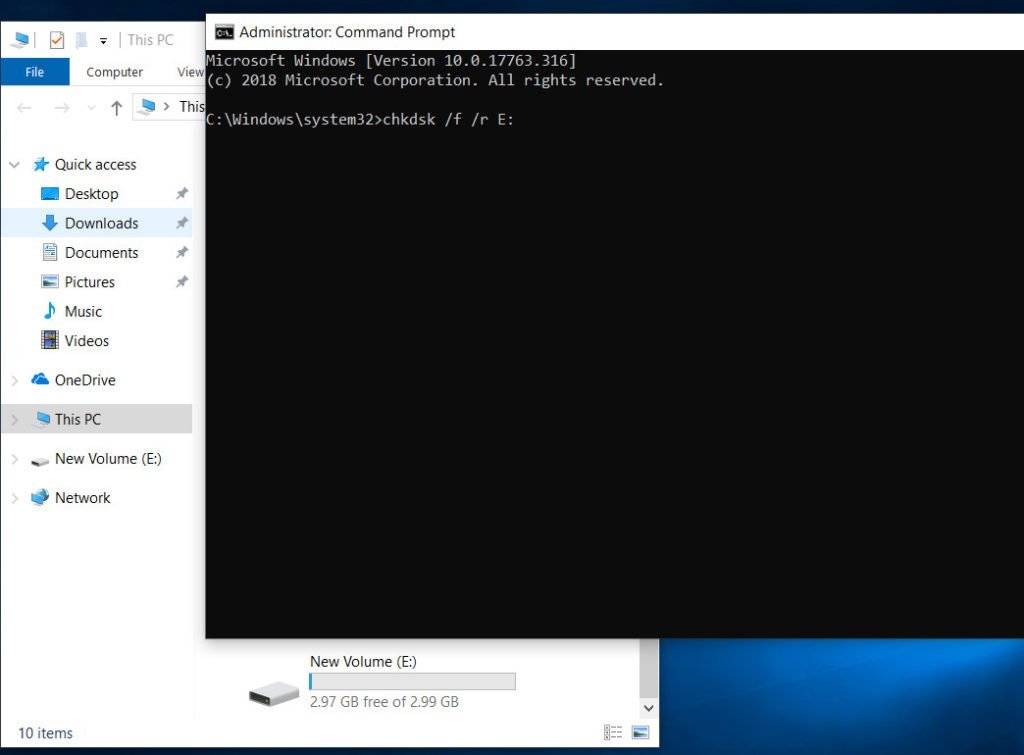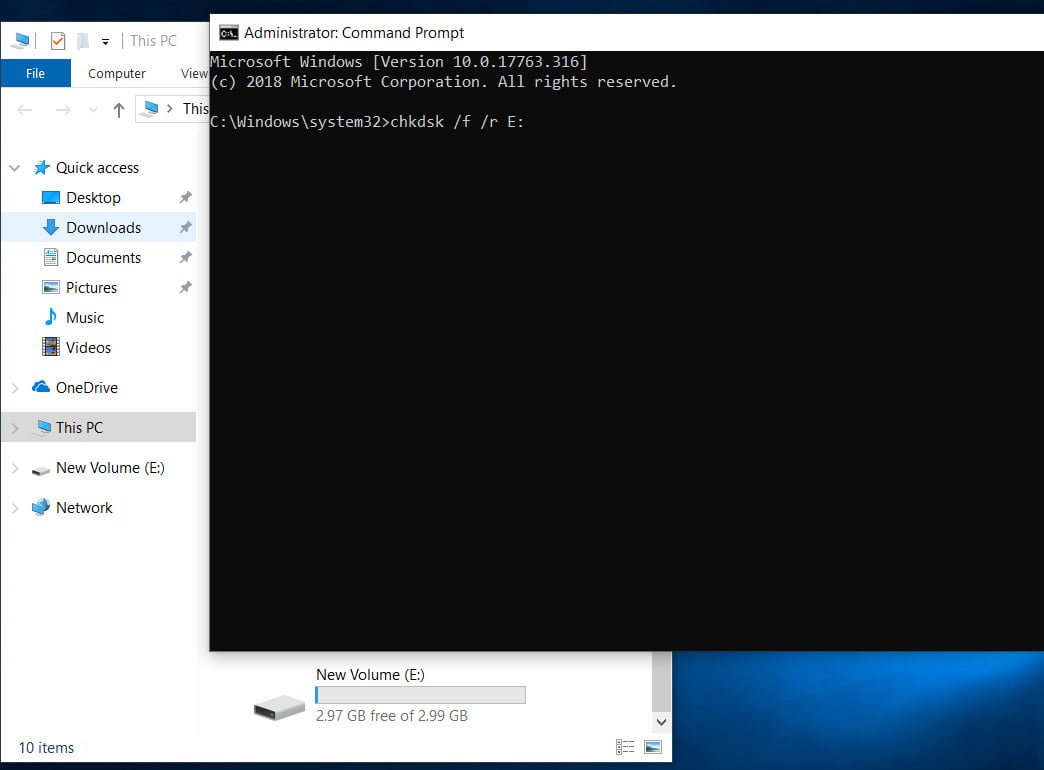 Related post : File bcrypt.dll is missing or not found in Windows 10
2)Restart Windows Explorer
From time to time, subprocesses are attached to the explorer and restarting the explorer can correct this error.
Open windows task manager by pressing the CTRL + SHIFT + ESC or CTRL + ALT + DEL key combination.
On the "processes" tab, find the process named "Explorer".
Click on it once and there will be a "Restart" button below and check if the error has been solved.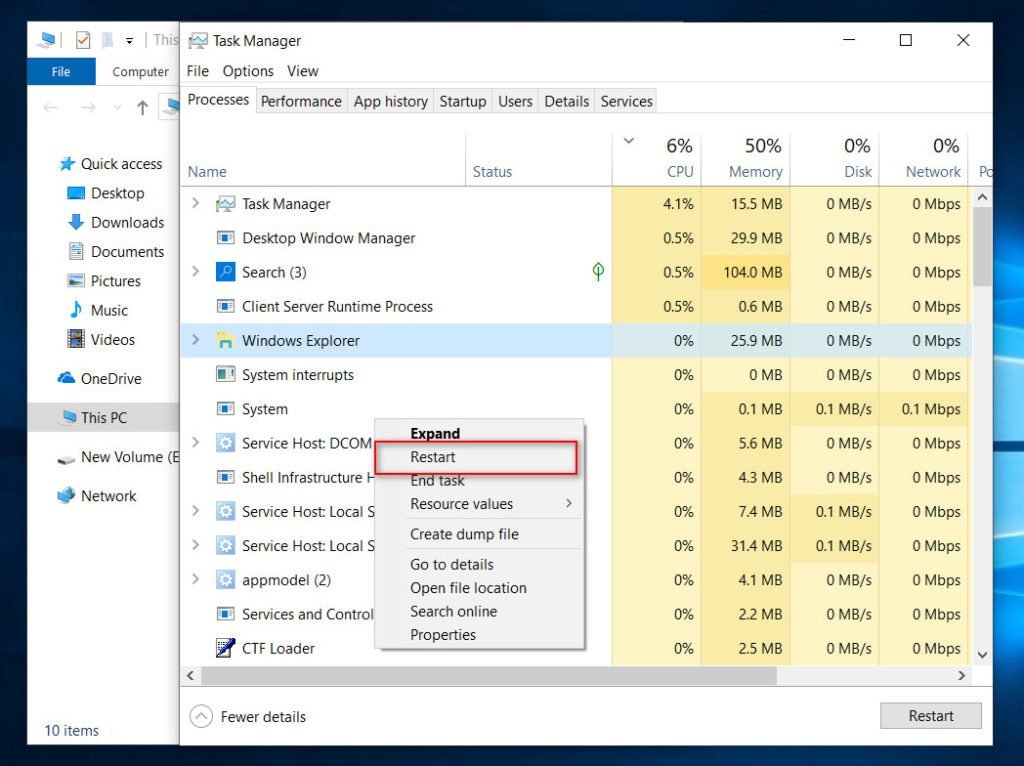 See also :Error 0x80242006 update in Windows 10
3)Scanning computer antivirus for fixing 0x80070091 error
Programs are the culprits of various errors, if you recently installed the program and noticed this error after installing it, then remove it to check whether the problem is resolved. I also recommend checking the entire windows system with a good antivirus scanner or antivirus.