The AMD Radeon Pro lineup of graphics accelerators has replenished with the W5500 model based on the 7-nm Navi 14. This video card is designed to strengthen the position of the "red" in the segment of inexpensive professional video cards, and its closest gaming analog is the Radeon RX 5500 XT.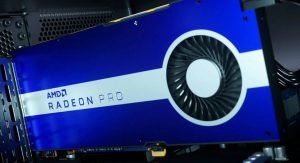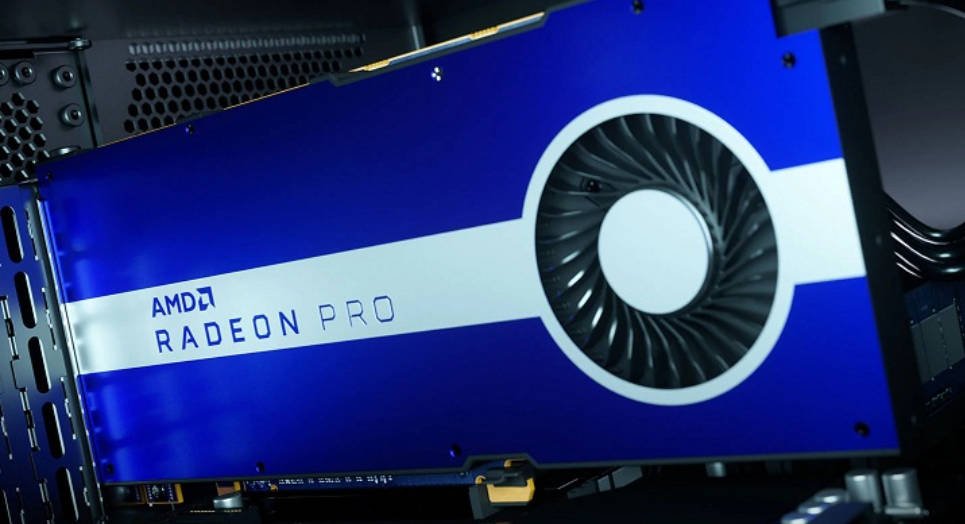 The Radeon Pro W5500 has 1408 stream RDNA processors, a 128-bit memory interface and an 8-gigabyte video buffer based on GDDR6 chips with an effective frequency of 14 GHz. Computing power in single-precision operations (FP32) is declared at 5.35 teraflops. The power consumption of the device reaches 125 W, and in the end, there is a 6-pin auxiliary power connector.
The novelty is made in the form of a single-slot expansion card PCI Express and supports PCI-E 4.0 mode, however, the number of interface lines is limited to eight. The adapter is cooled by a centrifugal fan cooler. Four DisplayPort 1.4 ports can be used to display the image.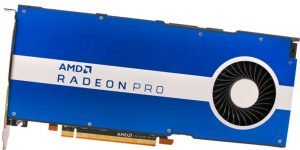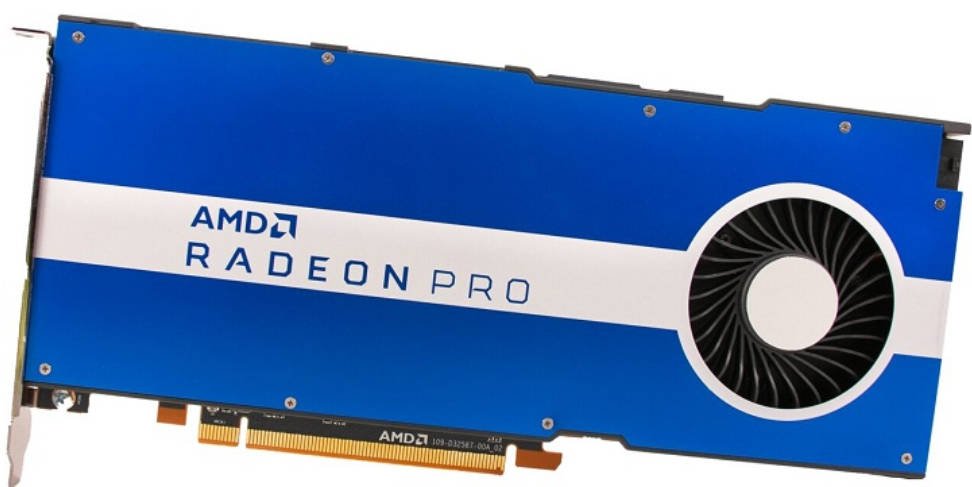 The direct rival of the Radeon Pro W5500, according to the team of Lisa Su, is the Nvidia Quadro P2200. The latter, recall, uses a 16-nm GP106 graphics chip with 1280 CUDA cores based on Pascal architecture and 5 GB of GDDR5X memory. Superiority over the "green" competitor, depending on the nature of the load, can reach 50% with third better energy efficiency.
The AMD Radeon Pro W5500 will go on sale in the middle of this month with a recommended price of $ 399. Its mobile version, the Radeon Pro W5500M, is also being prepared for release. The main differences from the desktop analog lie in the 4-gigabyte video buffer, reduced to 4.79 teraflops of peak FP32 performance, which indicates reduced GPU frequencies, and power consumption of about 85 watts. Workstations equipped with the Radeon Pro W5500M will be released this spring.