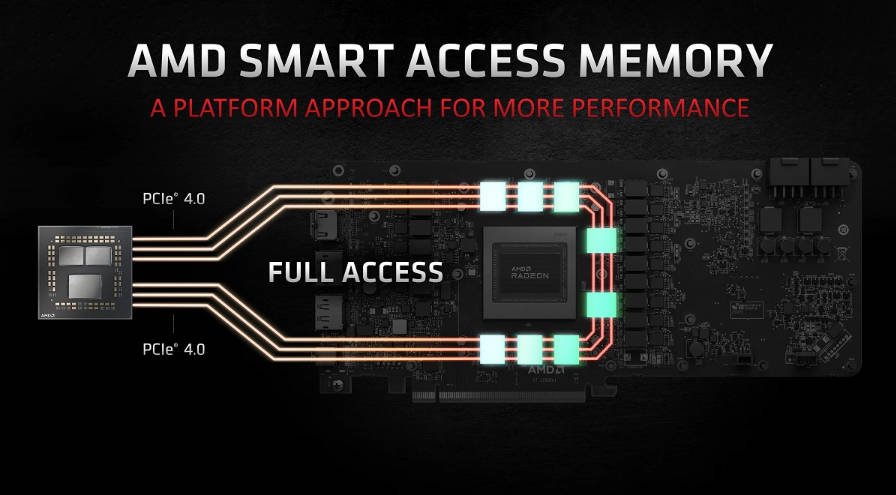 Together with Radeon RX 6000 series graphics cards AMD introduced Smart Access Memory technology. Thanks to this technology Ryzen 5000 processors (Vermeer/Zen 3) have direct access to 16 gigabytes of memory as part of the new 3D-accelerators, which has a positive impact on performance in games.
According to AMD representatives, the above technology is available only on computers with Radeon RX 6000 graphics card, Ryzen 5000 processor and B550/X570 logic suite. Shortly after the announcement of the "red" it turned out that behind the marketing designation Smart Access Memory hides a mechanism for resizing BAR (Base Address Register). It is part of the PCI Express interface specification and, accordingly, has no restrictions on its use on other platforms.
Following this, Nvidia has announced that it will implement its Smart Access Memory analog for GeForce RTX 3000 graphics cards in one of the upcoming driver package updates. The motherboard manufacturers aren't sitting idle, either. We've already reported that motherboards on AMD 400 chipsets will also be able to support this technology. As the editors of Tom's Hardware found out, similar innovations are being prepared for the Intel LGA1200 platform.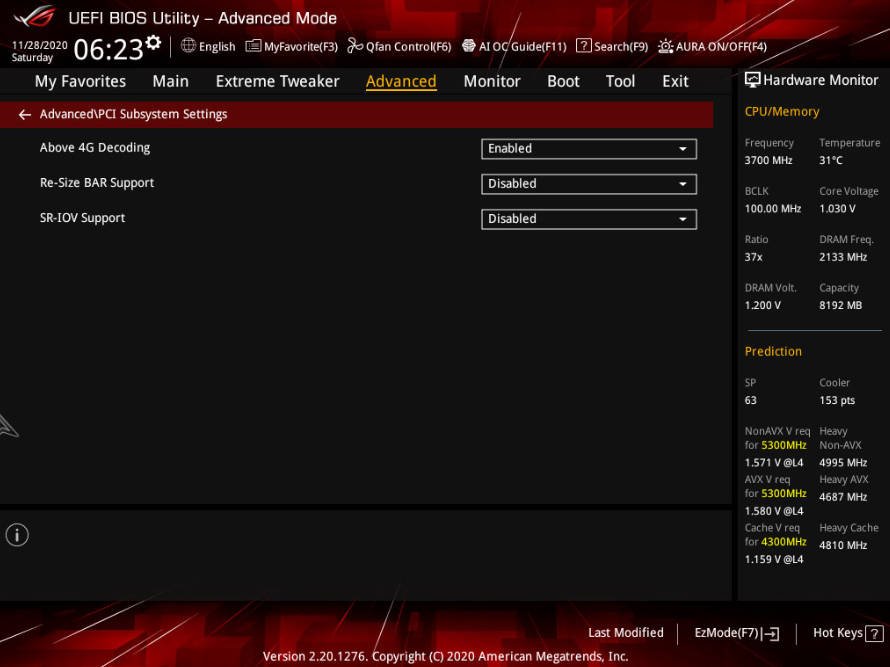 In the fresh firmware for ASUS ROG Maximus XII Apex motherboard foreign colleagues found the item "Re-Size BAR Support", which is responsible for activating the mechanism of changing the size of BAR. At this stage, it is difficult to say whether the owners of the board can already use Smart Access Memory on a bundle of Radeon RX 6800 (XT) and the 10th generation Intel Core processor, but work in this direction is underway. It remains to wait for official announcements from Intel, AMD and Nvidia.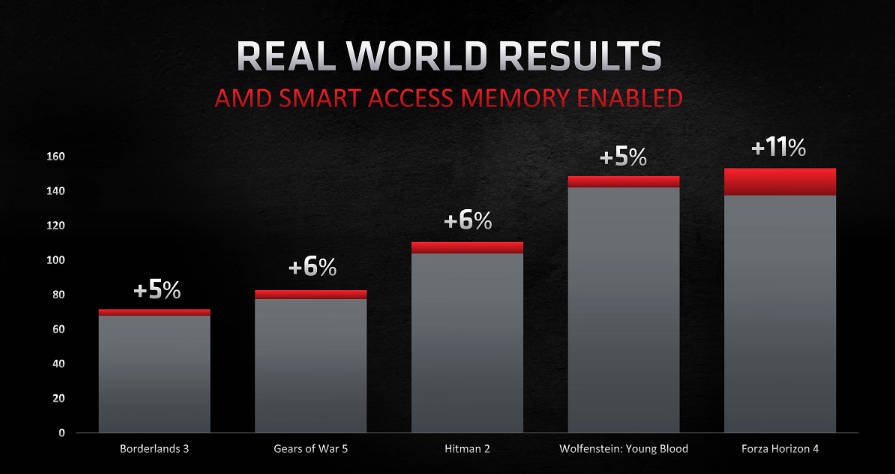 Recall that in AMD's own tests, Smart Access Memory activation provided 5-11% frame rate increase depending on the project.