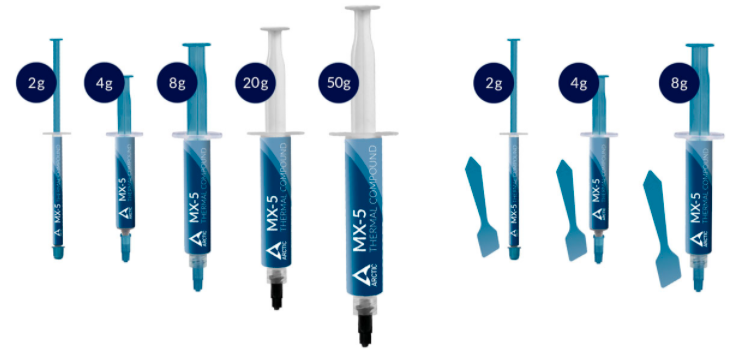 Arctic, known in IT-sphere for production of cooling systems and related accessories for PCs, officially introduced thermal paste MX-5. The thermal paste is already available to order at foreign stores.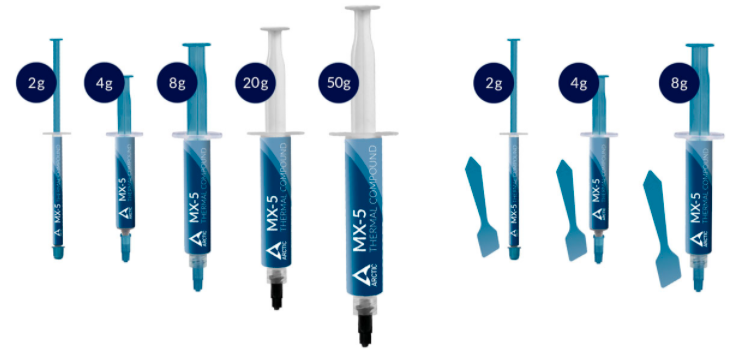 Customers are offered packaging options from 2 to 50 grams, with or without a spatula. For example, a 2-gram MX-5 spatula on Amazon costs $5.89 and a 4-gram spatula is $6.89. What's interesting, last generation MX-4 thermal paste is also priced there at $6.49 for a 2-gram syringe, but is now on sale at a 10% discount for $5.84.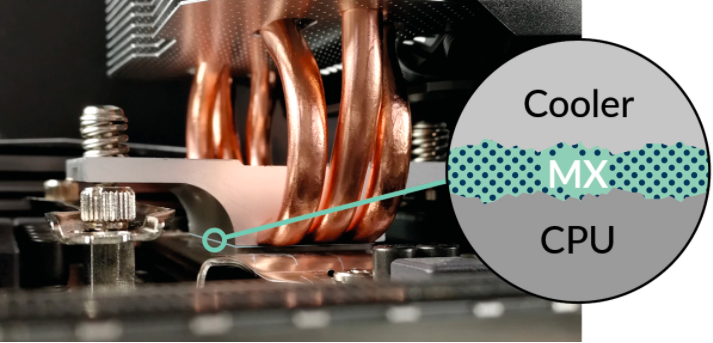 MX-5 uses carbon microparticles as a filler to smooth out small imperfections on heat sinks. The paste has dielectric properties and is easy to apply due to its low viscosity. The claimed lifetime of the thermal interface after application is eight years.
Unfortunately, the manufacturer does not name the main parameter of MX-5 – its thermal conductivity. The website lists some parameters, including viscosity, density, temperature range, breakdown voltage and others, but thermal conductivity is missing. The quality characteristics of Arctic will have to be found out in independent tests.