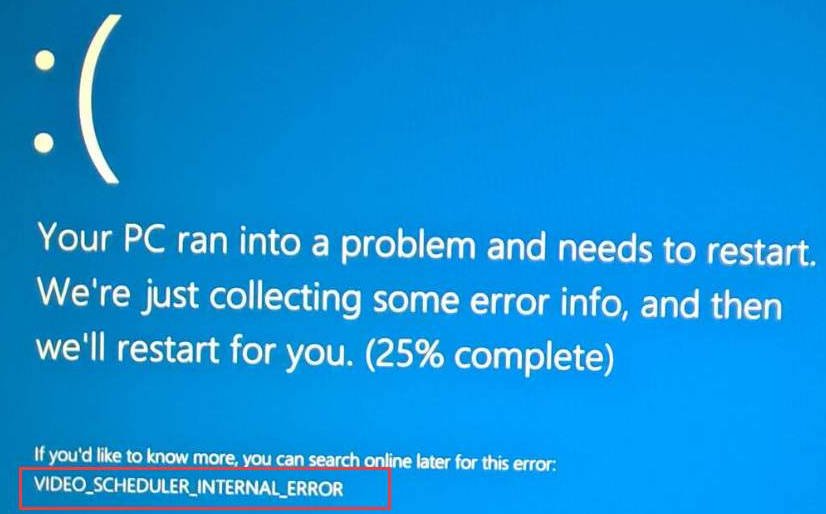 The error is related to the deterioration of the rendering of the video card when the GPU can no longer process the objects and gives you a blue screen with the error VIDEO_SCHEDULER_INTERNAL_ERROR. After looking at the logs, I found the value 0x00000119 of this error, which indicates that the video scheduler detected a fatal violation. Let's see how to fix VIDEO SCHEDULER INTERNAL_ERROR in Windows 10.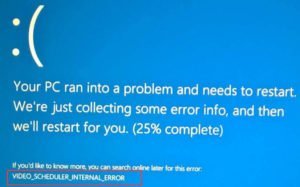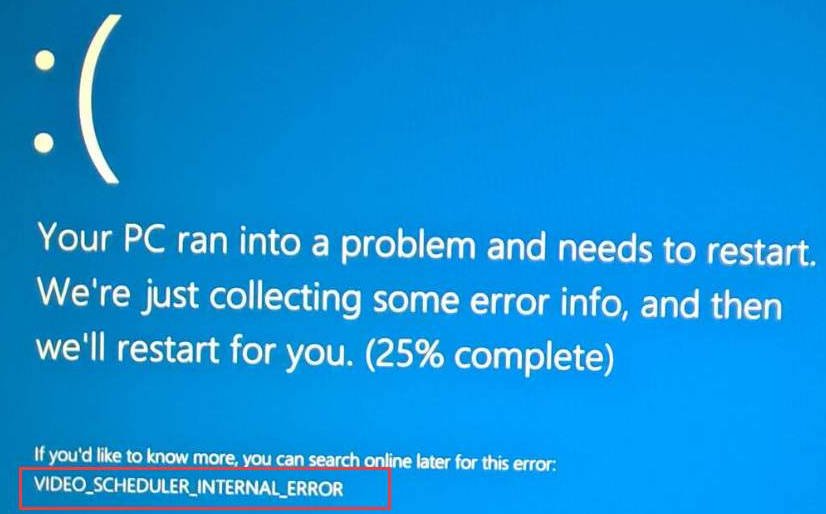 How To Fix VIDEO SCHEDULER INTERNAL_ERROR In Windows 10
Some points you must do. If you have a restore point, you should try to roll back the system back to working condition. If you overclocked your system, in particular the video chip, then return the default settings. I recommend performing actions in safe mode with network support.
If you can not get into safe mode through Windows, then create an installation flash drive Windows 10, start the installation and click on the bottom of the "Repair your computer." Then you will be transferred to the advanced boot options, where you can go to the "Troubleshooting"> "Advanced options"> "Boot options"> "Reload" parameters and press F4 to start the safe mode.

When you have booted in safe mode, then click on the "Start" button with the right mouse button and select "Device Manager". If you see a yellow exclamation mark, then the problem is in the driver. Pay close attention to the line of the list of "Display adapters". This list contains video card drivers that may cause an error. Try to roll back, delete or update the video card driver.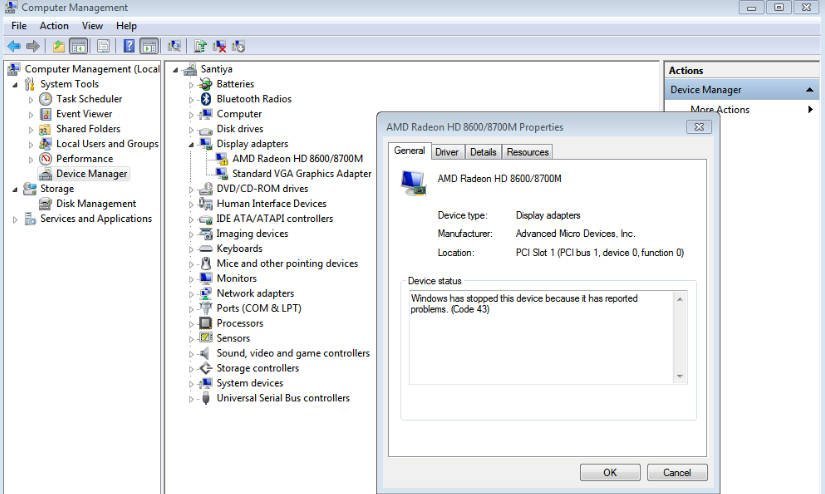 If you have connected third-party devices, I recommend disconnecting them for a while, restarting the PC and checking if the VIDEO_SCHEDULER_INTERNAL_ERROR error has been fixed. Pay attention to the video card itself, it may be that the connectors are poorly attached.
Related post : What is conhost.exe  process in Windows 10