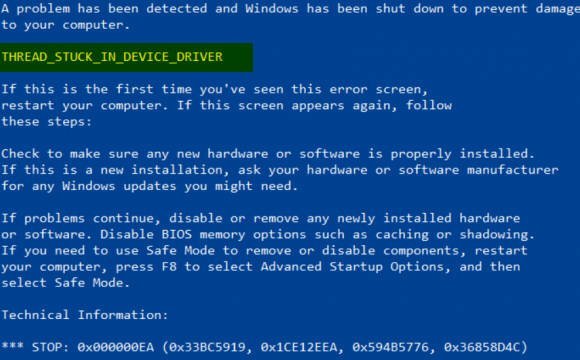 If an unsuccessful attempt to use graphics rendering capabilities on a computer running Windows 10, you may receive an error message on a blue screen that says thread_stuck_in_device_driver  and the code is 0x000000EA. This error may be caused by a bad video card or a bad video card driver. Let's take a look at how to fix this problem.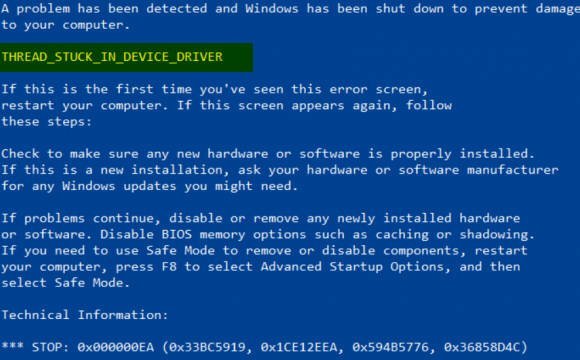 Related post : How to enable touch explorer UWP File Explorer in Windows 10
How to fix the error THREAD_STUCK_IN_DEVICE_DRIVER
Dust is a good dielectric. You can try to remove dust from components such as a video card in a computer. I would recommend to use a small fan or wipe the components with a soft cloth, and preferably with a large soft powder brush. Do not wipe the components of the PC with wet products to damage the chains. The second thing you need to pay attention to is whether the connectors are well connected to the video card and inspect the video card itself for mechanical damage.
The second thing is trying to rollback or disable device drivers. If you have just updated the graphics driver, and the problem started after that, you need to roll back the driver. If this does not help, then it is possible that updating this device driver to its latest version fix this error. This guide will help you remove, roll back and update device drivers, after which you should visit the official website of the video card manufacturer and download the latest driver.
If you can not boot to the desktop, then try to boot in safe mode. If you cannot run the safe mode all smoothly, then you need to create a Windows installation flash drive and start installing Windows before the "Settings" item. Then just click on the bottom of the "Repair your computer", after which you will be transferred to the advanced settings, where you can start safe mode.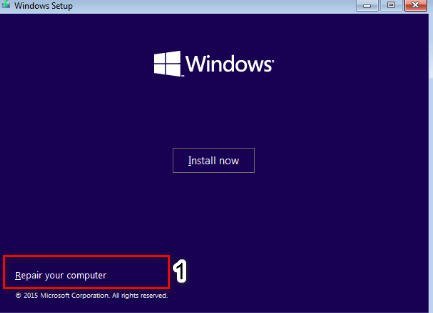 Related post : Wi-Fi network disappears in Windows 10 after getting out of sleep…