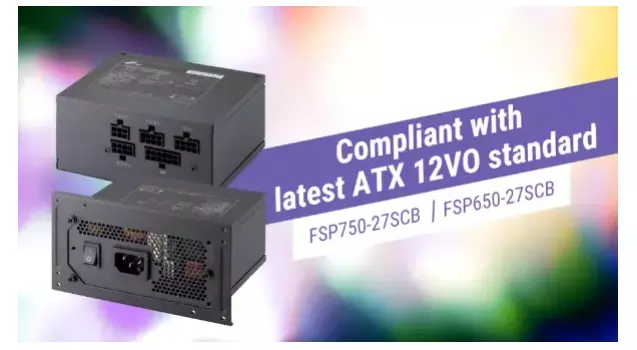 Tech News
FSP unveils world's first SFX 12VO power supplies for compact systems
FSP unveils world's first SFX 12VO power supplies for compact systems
FSP Announces FSP750-27SCB and FSP650-27SCB Small Form Factor Power Supplies.
In the PC world, completely new technologies are often first introduced into full-size desktops before moving on to compact systems. This is exactly what happened with the Intel ATX 12VO standard for power supplies, which first appeared in ATX systems. New technologies move over time to most form factors, and this week FSP unveiled the industry's first SFX 12VO power supplies for compact systems.
FSP SFX 12VO PSUs are fully compliant with the Intel ATX 12VO specification and feature a 12V + 12V single rail power supply. The ATX 12VO standard replaces the traditional 24-pin power cable with a 10-pin one and completely eliminates peripheral buses and 3.3V / 5V cables. So, the new models FSP750-27SCB, FSP650-27SCB have one MB10, 4 + 4- an EPS12V pin header for the CPU and two additional power connectors for video cards (one 8-pin, one 6 + 2-pin).
FSP has said it will use only high quality Japanese electrolytic capacitors for its SFX 12VO PSUs and will equip them with multiple protection mechanisms, including overcurrent protection (OCP), overvoltage protection (OVP), short circuit protection (SCP). overload protection (OPP) and overheating protection (OTP).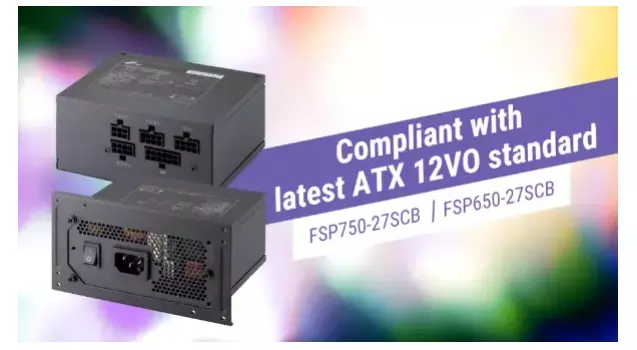 FSP SFX 12VO PSUs are significantly easier to manufacture than their ATX-compatible SFX counterparts. But it is not yet known whether this simplification of production will affect the price of these PSUs.
A sales date for the new FSP SFX 12VO models has yet to be announced.