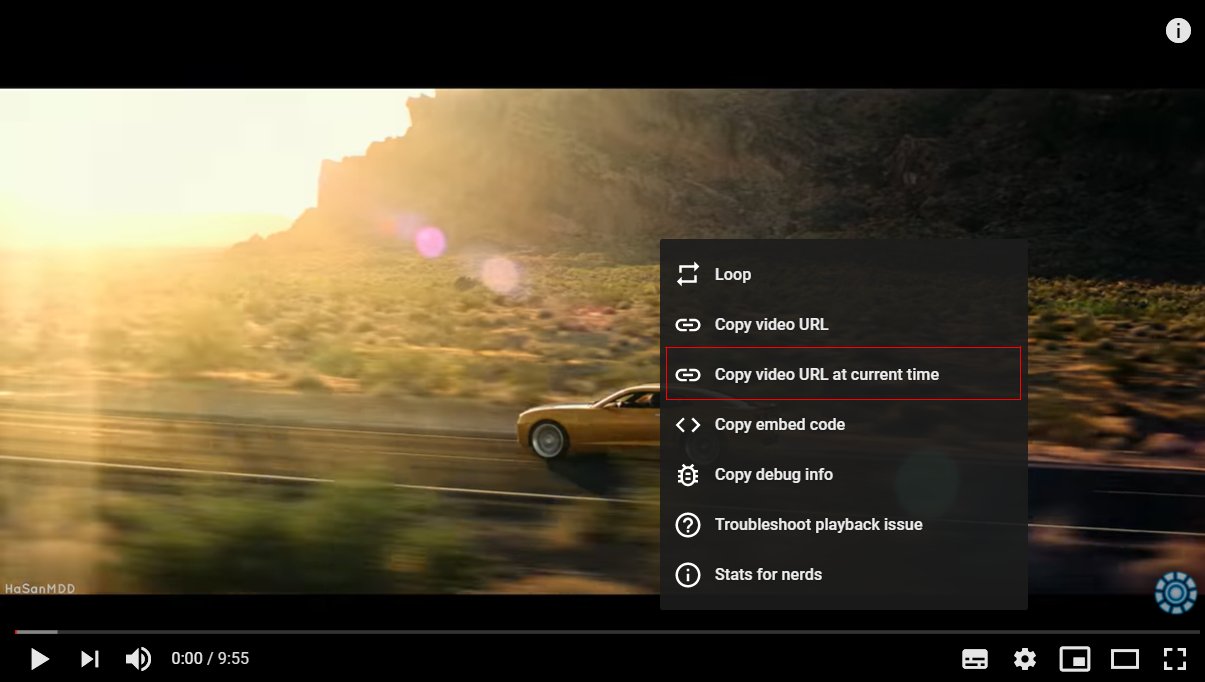 On the YouTube social network, you can share videos from any minute of the video, so that the end user immediately starts watching an interesting moment. Let's see how to copy the URL of the video from any minute to share it for viewing right away from the interesting moment.
Copy video URL with reference to time
Start watching a YouTube video at the time you want and press pause.
Next, right-click on the video itself.
From the pop-up menu, select Copy video url at current time .
The link will be copied to the clipboard, you can share it.