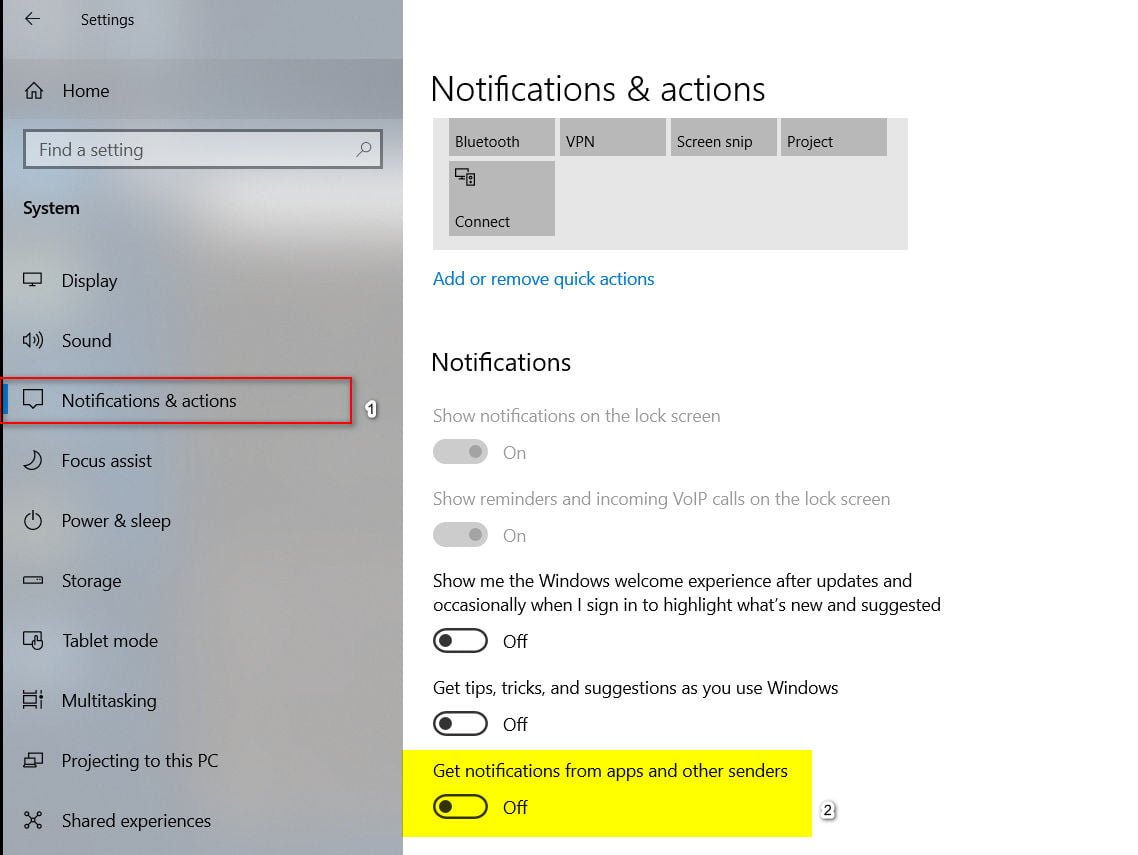 Windows 10 contains many useful features that can ease our lives, but personal preferences always win. When installing new various applications, notifications will come automatically. Now imagine a picture that you have set up notifications for 3 messengers, all sorts of client mail, games, programs, and all this picks up and appears at the bottom of the desktop, which can be very annoying. Let's take a look at how to turn off all notifications, and how to turn off notifications for certain applications in Windows 10.
Method to turn off notifications in Windows 10
Step 1. Open Settings> System> Notifications and Actions. On the right you will see the notification options. If you want to turn off All Notifications, then turn off "Get Notifications from apps and other senders."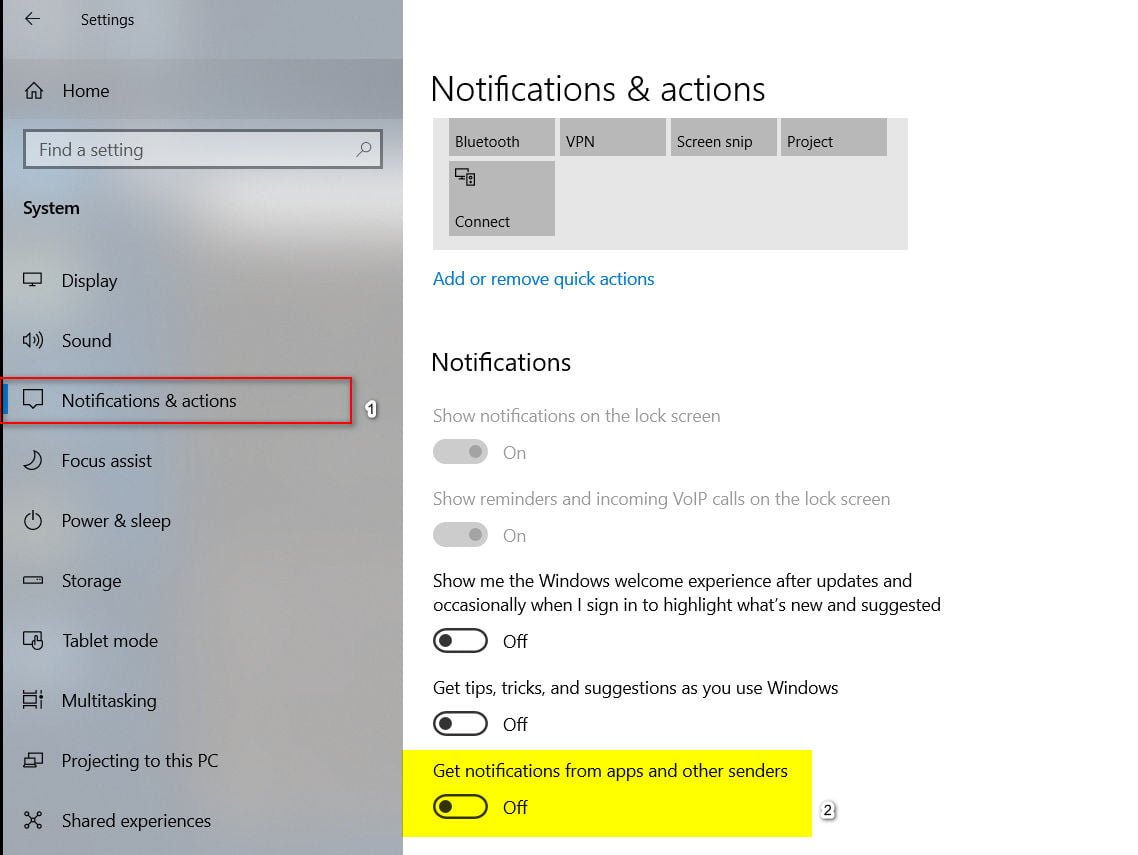 Related post : Disable or Enable OneDrive photos show in Photos
Step 2. If you want to turn off notifications only for some applications, then scroll down and select those applications that you do not need and turn off  them.