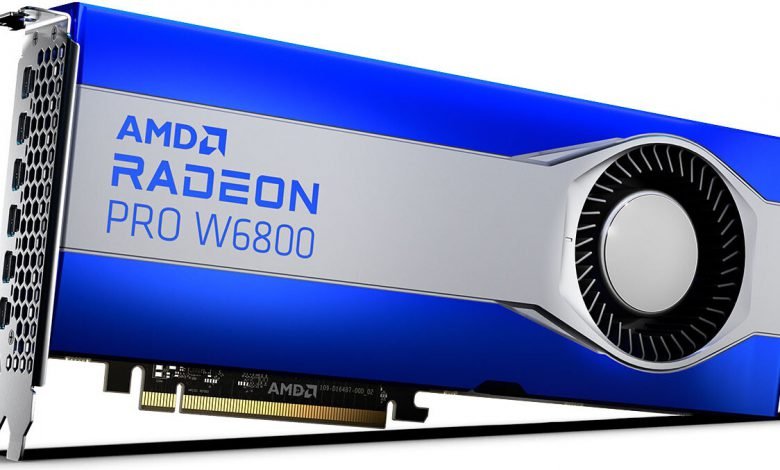 The series of professional 3D-accelerators Radeon Pro today officially expanded with three devices on the AMD RDNA architecture 2nd generation: the desktop Radeon Pro W6600 and W6800, as well as the mobile Radeon Pro W6600M. By the way, the preparation of the senior decision became known two months ago.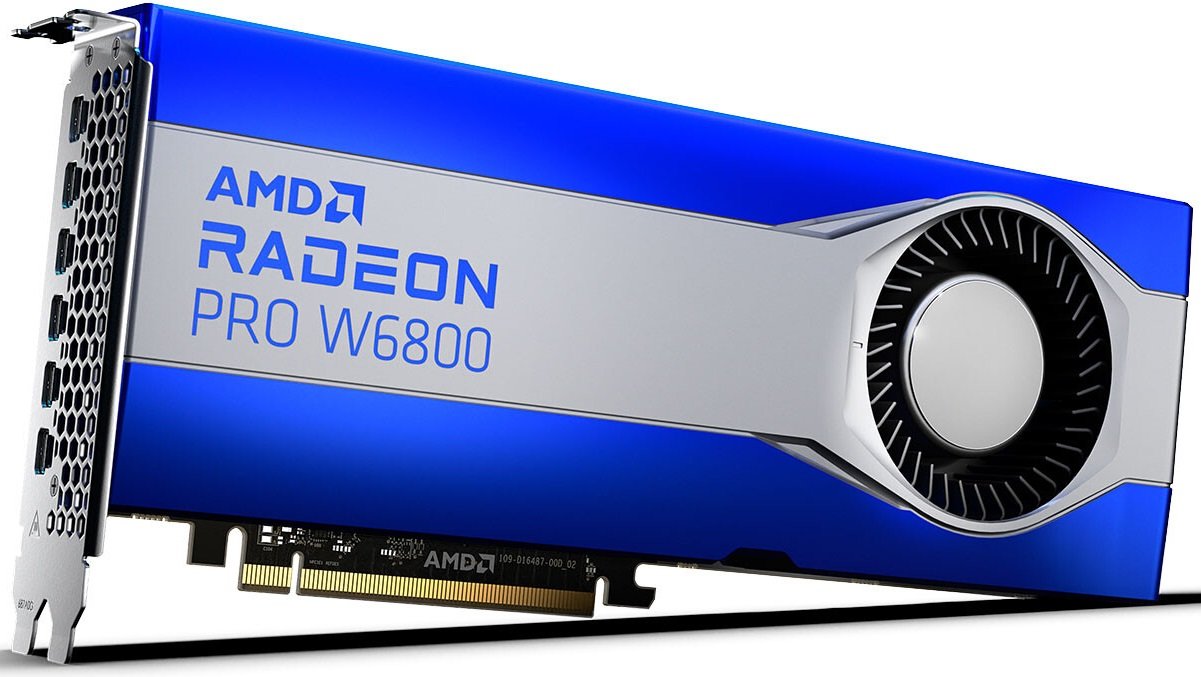 The AMD Radeon Pro W6800 is technically close to the Radeon RX 6800 gaming graphics card. Both devices have 3,840 stream processors, a 128MB Infinity Cache buffer, and a 256-bit memory interface. Against the background of a consumer relative, the novelty stands out with a twice as large volume of the GDDR6 video buffer – 32 GB.
Another "chip" of the device was the presence of six Mini DisplayPort 1.4 video outputs on the rear panel. An additional power supply is connected via 6- and 8-pin connectors, the cooling of the video card is provided by a cooler with a centrifugal fan. "Raw" computing power reaches 17.83 teraflops, and the power consumption of the Radeon Pro W6800 does not exceed 250 watts.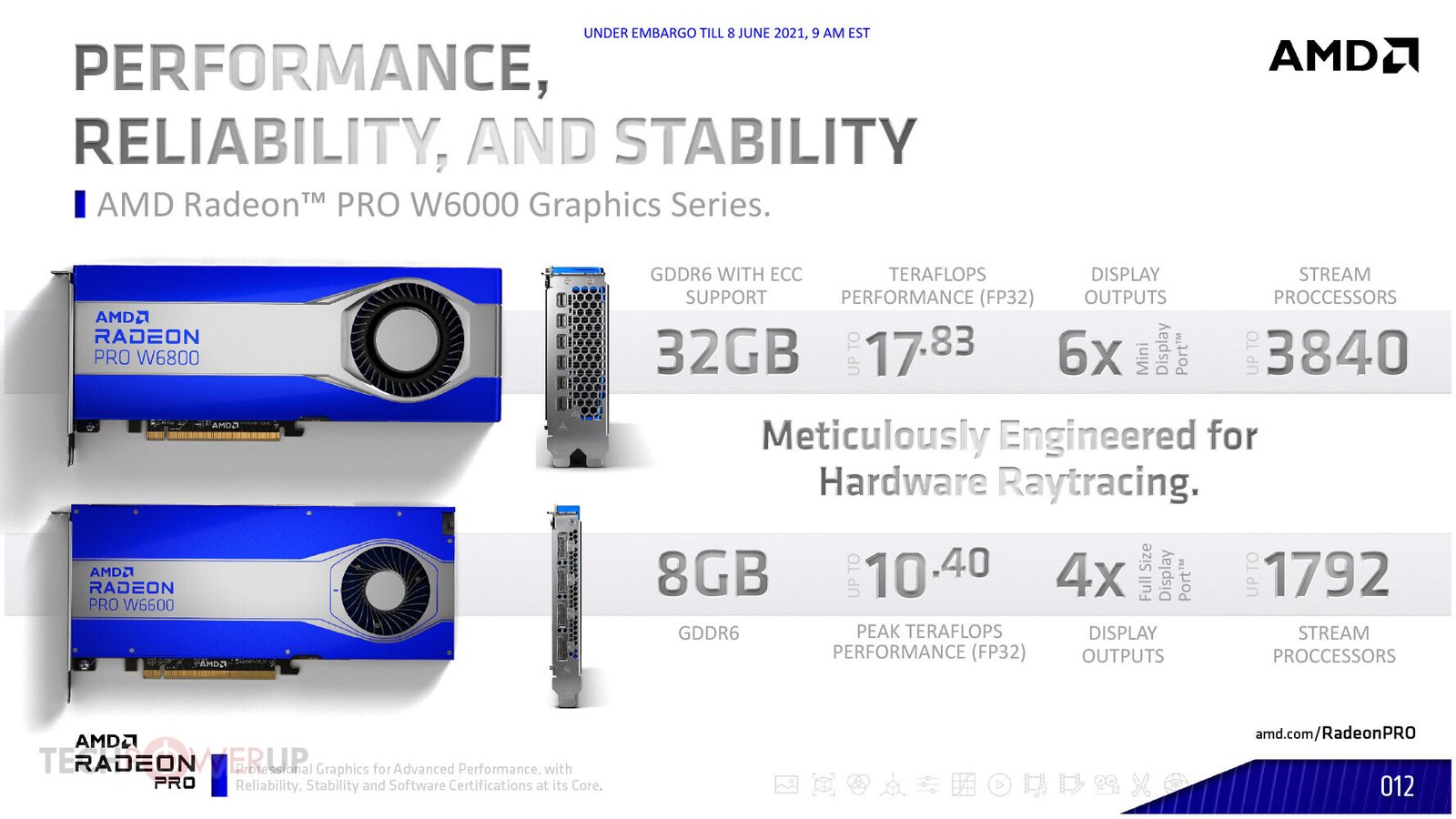 The Radeon Pro W6600 is based on the AMD Navi 23 die previously tested on the mobile Radeon RX 6600M. The professional graphics card operates 1792 stream processors, a 32MB Infinity Cache buffer, and a 128-bit memory bus through which the GPU communicates with eight gigabytes of GDDR6.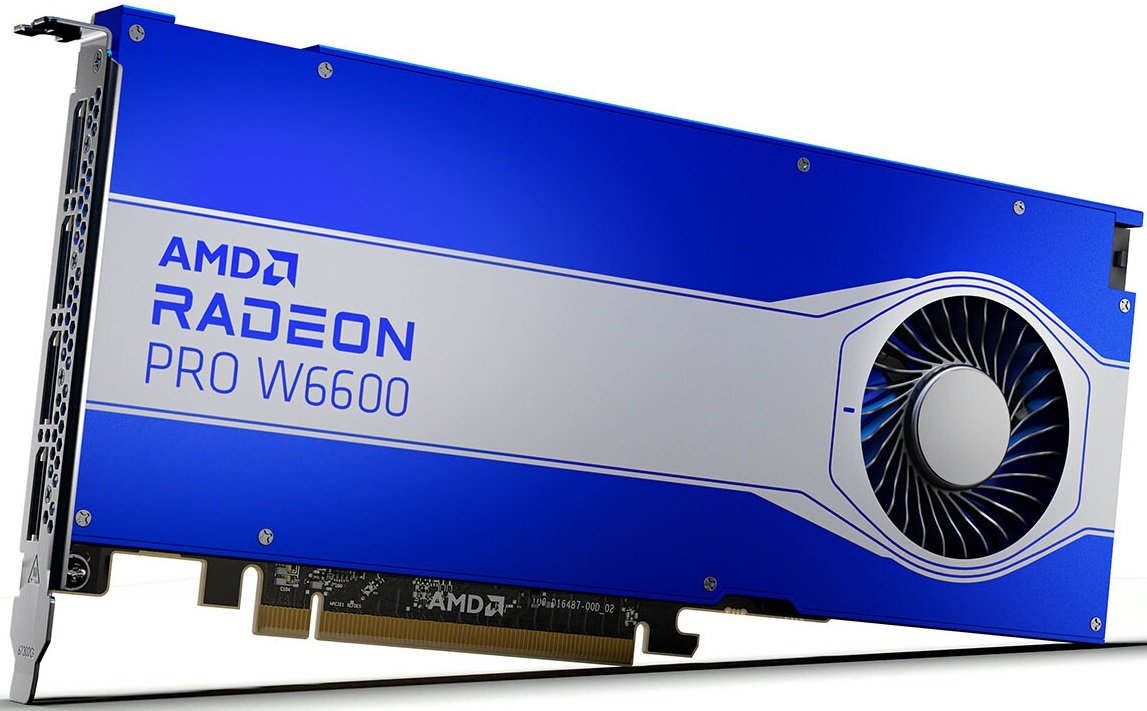 The device is made in the format of a single-slot expansion card with a "turbine" and consumes no more than 100 W, which is why it is content with a 6-pin PCI-E power connector. Four DisplayPort 1.4 interfaces can be used to display images. The raw computing power in FP32 operations is 10.4 teraflops.
Mobile Radeon Pro W6600M inherits the characteristics of the desktop "sister", but its power consumption will be in the range from 65 to 90 W, depending on the laptop.
The Radeon Pro W6800 graphics card will be available soon at a suggested price of $ 2,249. The release of the Radeon Pro W6600 is scheduled for the third quarter, AMD has estimated the new product at $ 649. Well, mobile workstations with Radeon Pro W6600M graphics will go on sale starting next month.