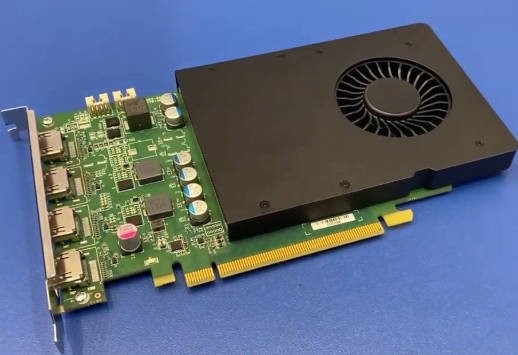 Earlier this year, Canadian company Matrox announced a partnership with Nvidia to produce embedded graphics solutions and specialized adapters for video walls or a large number of displays. One of the first Matrox D-Series adapters with the D1450 model index is already available for order from OEMs and system integrators.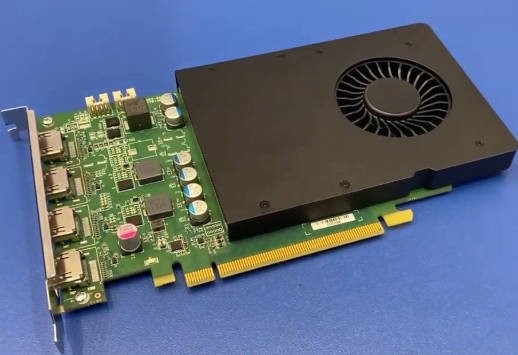 The Matrox D1450 Multi Display Video Card is based on an unnamed Nvidia Quadro GPU (obviously a 14nm GP107 chip with 640 CUDA) and comes with 4GB of GDDR5 memory. There are four HDMI ports available for image output, each supporting 4096×2160 pixels @ 60 Hz.
Matrox PowerDesk and MuraControl software allows the integration of up to four graphics cards, thus enabling rapid deployment of video walls with 16 synchronized 4K displays. For special applications, the vendor portfolio includes QuadHead2Go controllers that support 64 monitors.