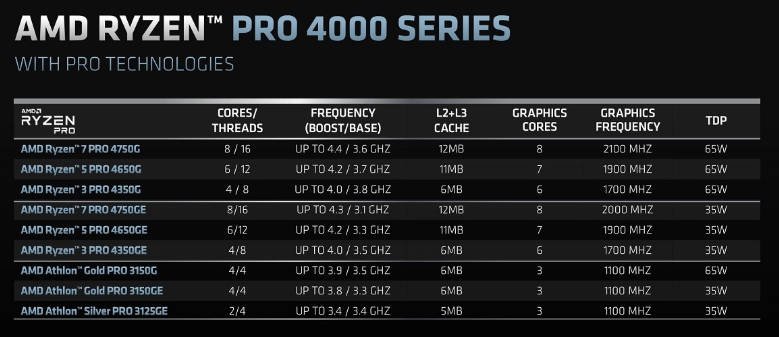 At the beginning of the year AMD released Ryzen 4000 hybrid processors for notebooks, known under the code name Renoir. These APUs are made under 7-nm technological norms and have proved as worthy competitors of 10th generation Intel Core solutions. Today chipmaker officially introduced similar processors for desktop computers.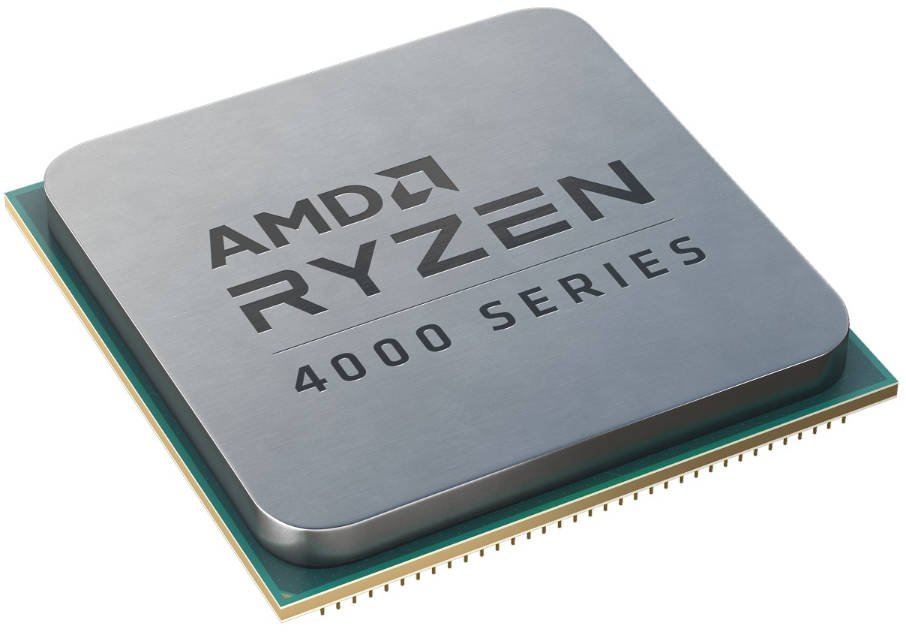 Looking ahead, we'd like to note that at first they can be found only in ready-made systems from our partners Advanced Micro Devices. Renoir desktop APUs will be available for retail after some time, and they can be used together with motherboards on AMD 400 and 500 series chipsets. It is fair to say that new products may appear on the shelves much earlier than the official terms, as it often happens with OEM products.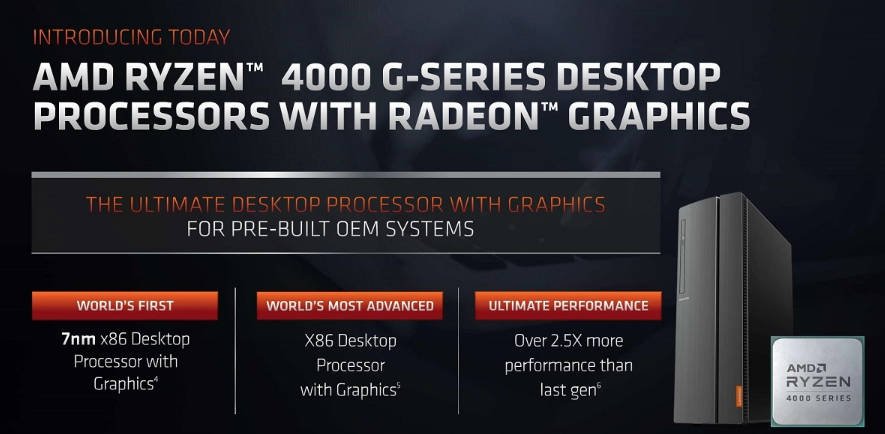 AMD Ryzen 4000 hybrid processors for the AM4 platform use the same 7nm crystal as in mobile congeners. It physically contains eight x86 Zen 2 cores with SMT (Simultaneous Multi-Threading) support, eight megabytes of L3 cache, a dual channel DDR4-3200 memory controller and a graphics module of eight Compute Units (CU) on Vega's enhanced architecture.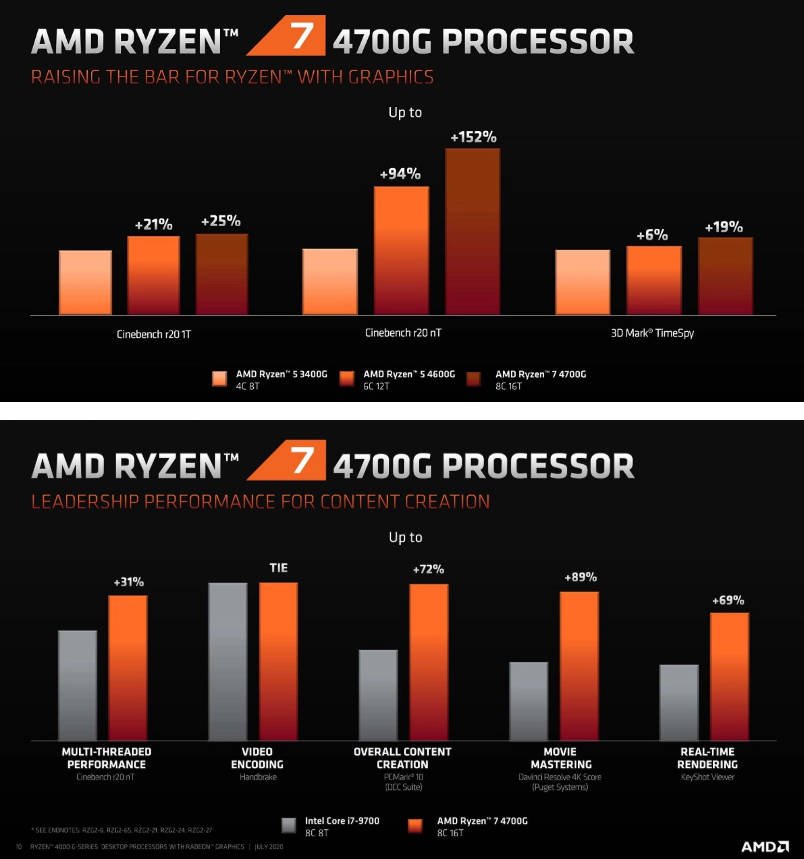 The main difference from Renoir's mobile APUs is the TDP level, which has grown to 35 or 65W, making the desktop counterparts run at higher frequencies. For example, the flagship AMD Ryzen 7 4700G has a standard frequency of 3.6 GHz and is able to accelerate to 4.4 GHz in boost mode. The graphics unit operates at 2100 MHz. A brief specification of the Ryzen 4000G(E) chips can be found in the table.
CPU

C/T

Min/

Ghz

Max/

Ghz

L3/

Cache

TDP

CU

iGPU

Ryzen 7 4700G
8 / 16
3.6
4.4
8
65
8
2100
Ryzen 7 4700GE
8 / 16
3.1
4.3
8
35
8
2000
Ryzen 5 4600G
6 / 12
3.7
4.2
8
65
7
1900
Ryzen 5 4600GE
6 / 12
3.3
4.2
8
35
7
1900
Ryzen 3 4300G
4 / 8
3.8
4.0
4
65
6
1700
Ryzen 3 4300GE
4 / 8
3.5
4.0
4
35
6
1700
Together with the Ryzen 4000 processors the company presented new solutions of Athlon 3000G series, which are designed to compete with Intel Celeron and Pentium Gold chips. AMD did not become petty and endowed Athlon Gold with four physical Zen+ cores, which will give them a noticeable advantage over 2-core/4-threaded Pentium Gold.
In addition, AMD has prepared hybrid processors Ryzen Pro 4000 and Athlon Pro 3000, addressed to corporate customers. Unlike consumer solutions, they feature enhanced support and security features, while all other features are inherited from the APUs described above without significant changes.