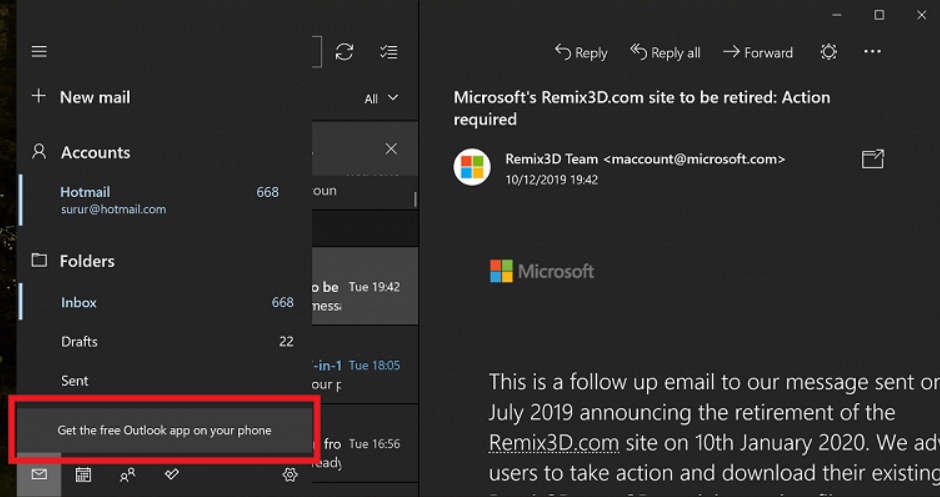 Microsoft
Microsoft returned to Windows 10 ads that cannot be disabled
In the mail and calendar again show an advertising banner
Microsoft has yet started teaching a small banner ad in mail and calendar applications for the Windows 10 operating system.
Such advertising began to notice in November last year. Then Microsoft reported that it was an experiment. Then, the advertisement was shown only to those users who did not have an Office 365 subscription. However, now the ad is visible to everyone, and it cannot be turned off.
Advertising is offered contextual and depends on the user's actions. For example, it provides an Outlook application for a mobile device, when a user reads mail through an Outlook.com account, and when using a Gmail account, he uses the Gmail mobile application. Microsoft has already confirmed that ads cannot be disabled on the system.