Microsoft decided to expand the functionality of the search bar in Windows 10. Now it is well suited to search for various menu items or settings in the operating system, but with the new update, it turns into a mini-browser.
Microsoft integrated the Edge browser and the Bing search engine into the search panel, thanks to which you can, for example, open a website, launch the currency converter, view exchange data or calculate something directly from the panel.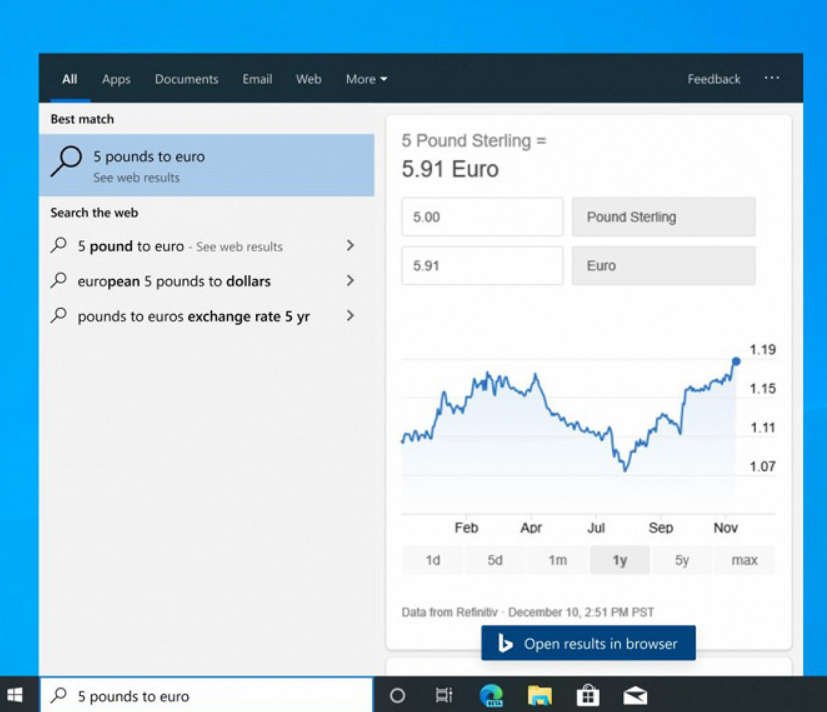 Microsoft notes that to perform some simple actions, there is no need to start a browser. True, given the current realities, few people have a browser running on their PC that is turned on and in use.
Besides, a button for the visual search function has appeared in the search bar. It allows you to take a screenshot of an object on the screen and automatically start searching for this object on the Web.
At the moment, the new feature is available only in English.