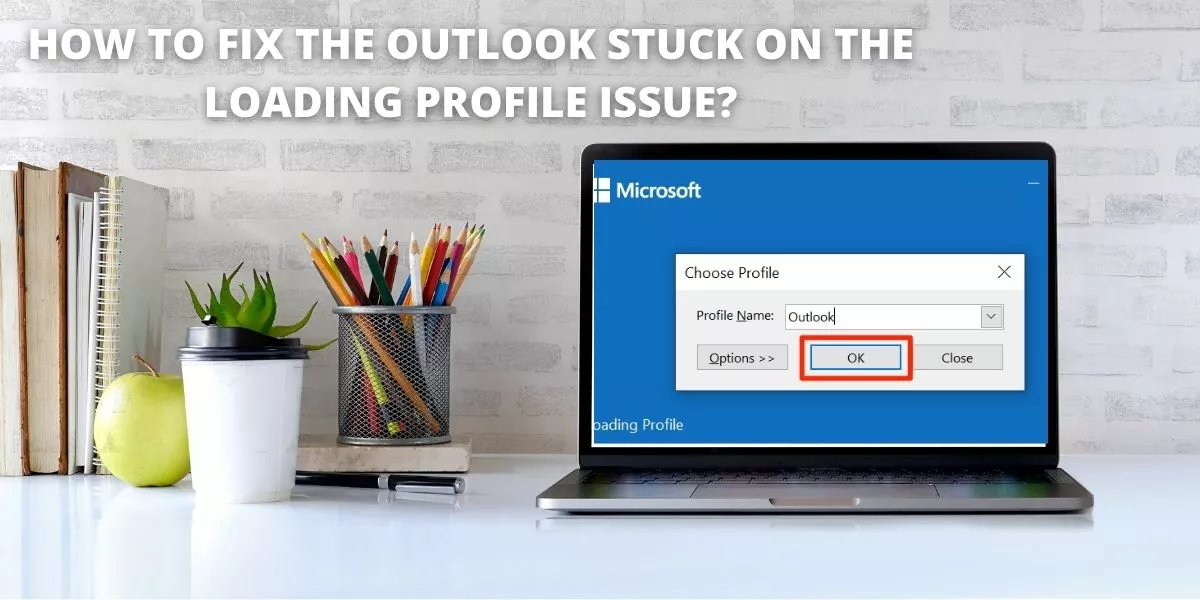 How to fix Outlook stuck on loading profile
Sometimes Outlook can get stuck at the boot profile screen when you try to start it. When this happens, Outlook will not be able to get past this screen, no matter what you do. As a result, you cannot access any of your emails using the app.There are various reasons why Outlook is stuck on the download profile screen. You can fix the underlying problems on your computer to get rid of this Outlook error.
Start Outlook with administrator rights
While Outlook works fine in normal mode, it can sometimes facilitate your use it in administrative mode to troubleshoot many problems. Administrator mode allows Outlook to perform many administrator-level tasks which may solve the matter you're experiencing.
Find the Outlook shortcut on your desktop.
Right click on the Outlook shortcut and choose "Run as administrator".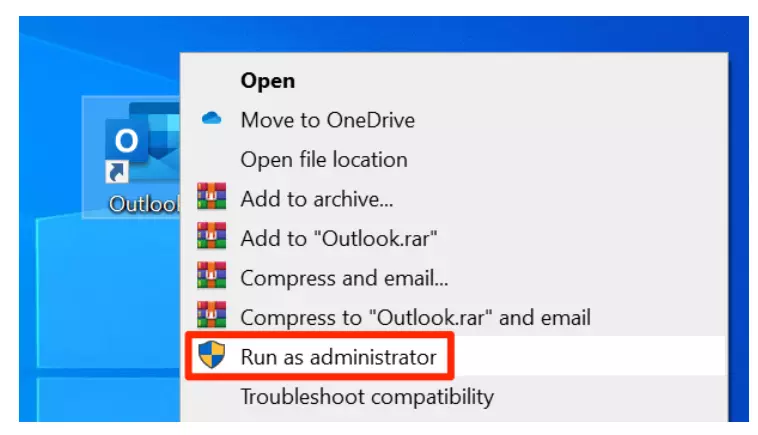 Click Yes on the prompt that appears on your screen.
Start Outlook in Safe Mode
Like the Windows operating system, Outlook comes with Safe Mode to help you troubleshoot your computer. This mode downloads the files needed to start Outlook. This gives you the option to disable any suspicious Outlook add-ins.
Press the Windows + R keys at the same time to open Run.
Enter the following command in Run and hit Enter.outlook.exe / safe
Select your profile and click OK.
Click on the File menu at the top.
Select Options in the left sidebar to access the Outlook settings menu.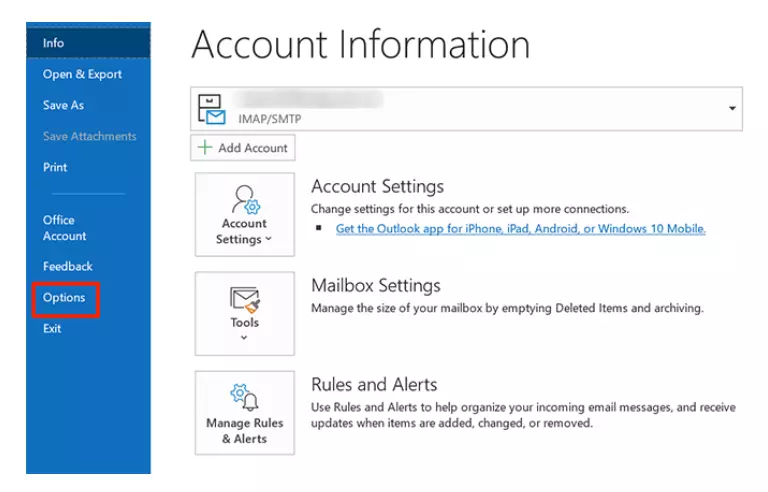 Select Add-ons from the options available in the left sidebar.
Select COM Add-ins from the Manage drop-down menu and click Go.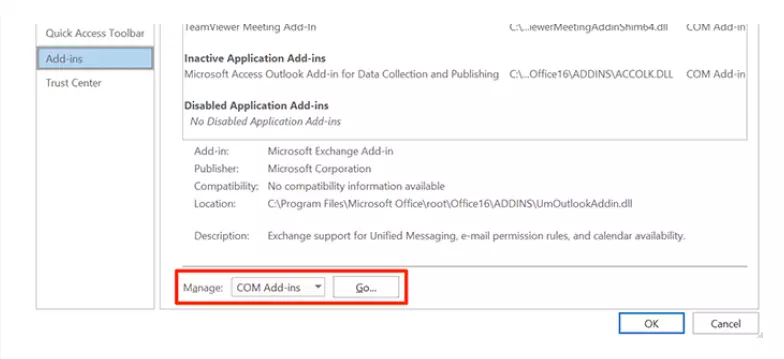 Uncheck all add-ons in the list and click OK.
Close Outlook and restart it.
Enable add-ons one by one and this will help you find the add-on that is causing the problem.
Kill all Office processes using Task Manager
Microsoft advise that you shut down all Office processes using Task Manager to fix Outlook stuck on profile loading. Be sure to save your work in these Office apps before closing them.
Right-click the Windows taskbar and select Task Manager.
Click on the Processes tab when the Task Manager opens.
Find all Office processes, right-click on them and select End Task.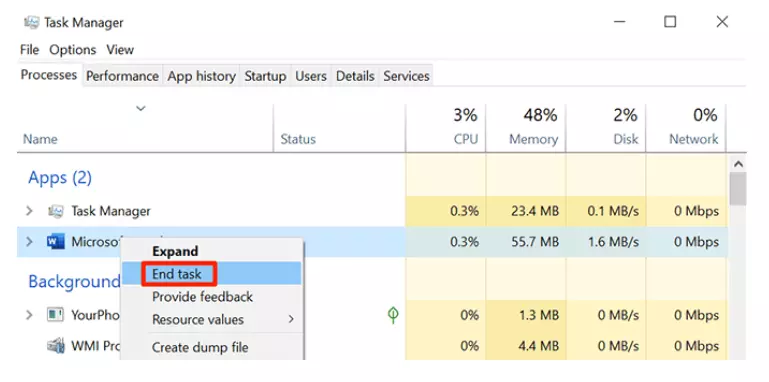 Start Outlook and it should work.
Use Outlook Airplane Mode
When you launch Outlook, it connects to your mail server to obtain new emails. If there is a problem with your network connection, it can cause problems connecting to Outlook and this can lead to problems like Outlook getting stuck on the boot profile screen.You can try starting Outlook in airplane mode to fix this problem.
Click on the notification icon in the lower right corner of the screen.
Select the airplane mode tile to enable airplane mode.
While airplane mode is on, start Outlook.
Fix corrupted Outlook files
Outlook may get stuck on the download profile screen if one or several of its files are damaged. Fortunately, Outlook comes with a utility that allows you to fix these corrupted files.
It doesn't take a lot of manual input to fix corrupted files. The utility does everything it takes to fix your files and helps you open Outlook seamlessly.
Right-click the Outlook shortcut on your desktop and select Properties.
Click on the shortcut at the top.
You will find a button that says Open File Location. Click on it to open the folder that contains the current Outlook application.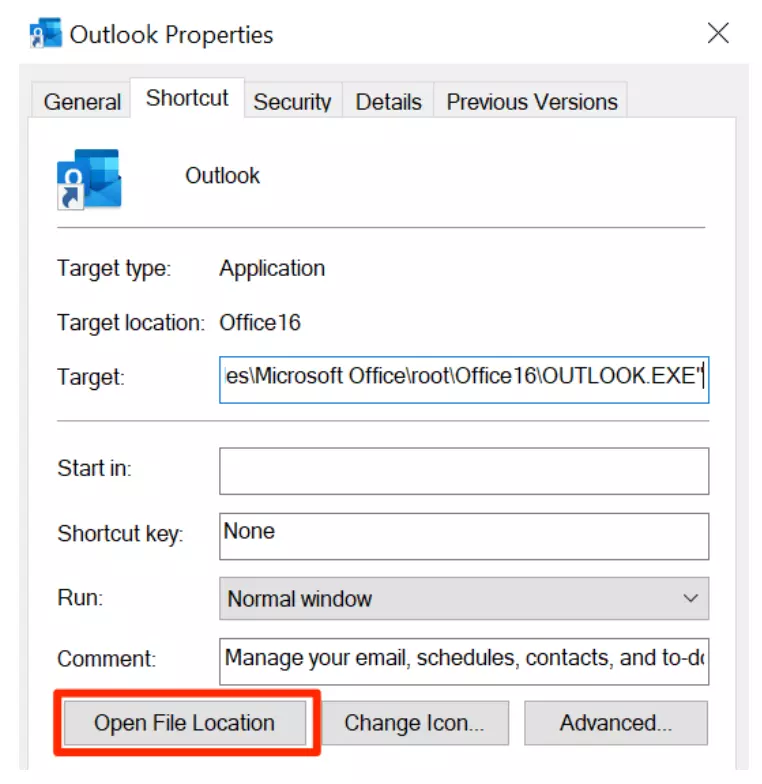 4.There are many files in the opened folder. Find an executable file named SCANPST.exe and double-click the file to open it.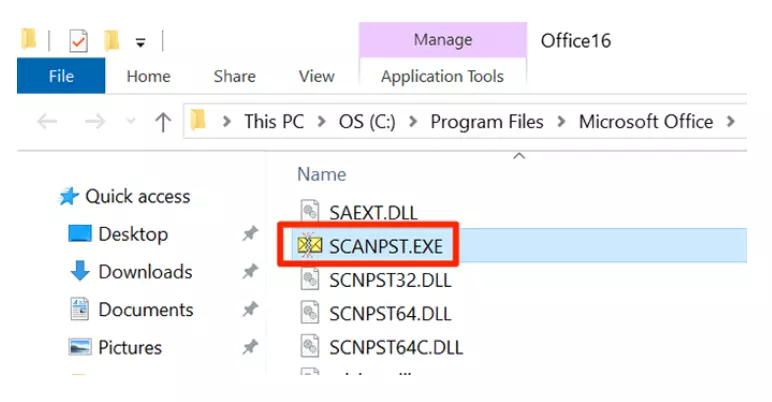 5. The program will ask you to add the file that you want to check for problems. Click on the Browse button to add your file.
6.Browse to one of the following locations, locate the .pst file and select it to add to the utility Path 1 – C: Users AppData Local Microsoft Outlook
Path 2 – C: Users Roaming Local Microsoft Outlook
7.Click Start in the utility.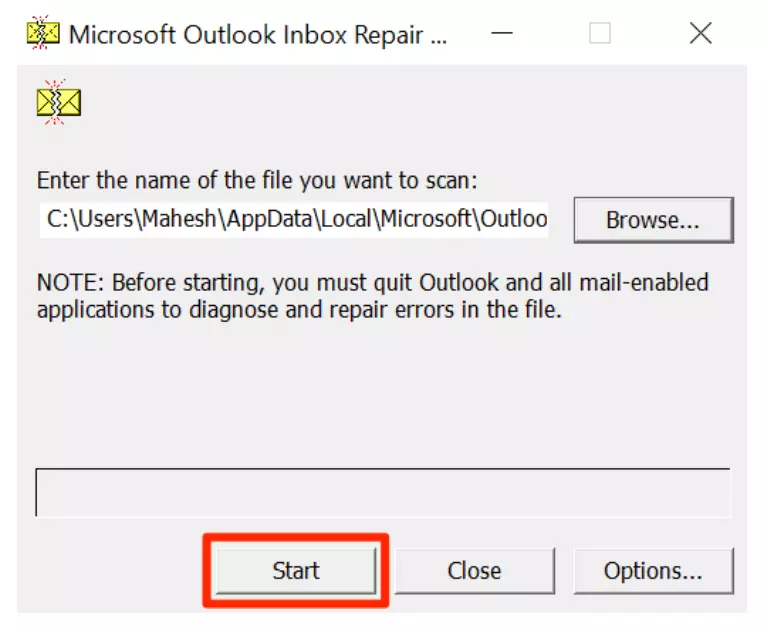 8.Select the Back up the scanned file before restoring check box and click Restore.
9.Start Outlook when the file is restored.
Create a new Outlook profile
A corrupted user profile can cause Outlook to stuck at the loading profile screen. Outlook gives you the ability to create and use new profiles if your existing ones have problems.
You can create a new profile using the steps below.
Launch Control Panel on your computer.
Find and select the Mail option.
Click Show Profiles on the next screen.
Click on the Add button to add a new profile.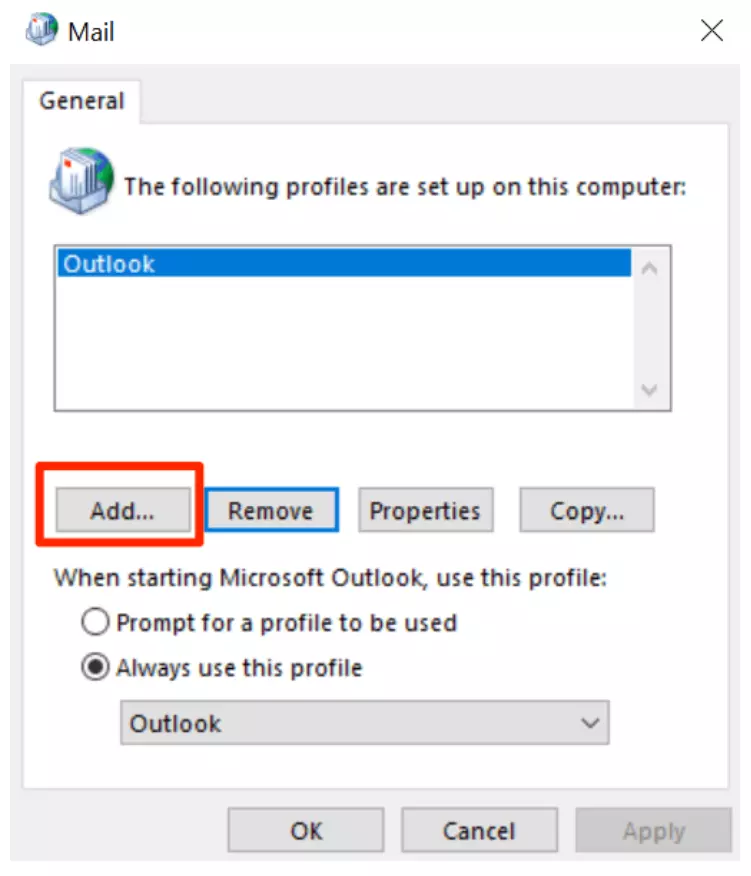 Enter a name for your new profile and click OK.
Enter the email account configuration for your new profile.
Back in your mailbox, select a new profile from the Always use this profile drop-down menu. Then click Apply, then OK.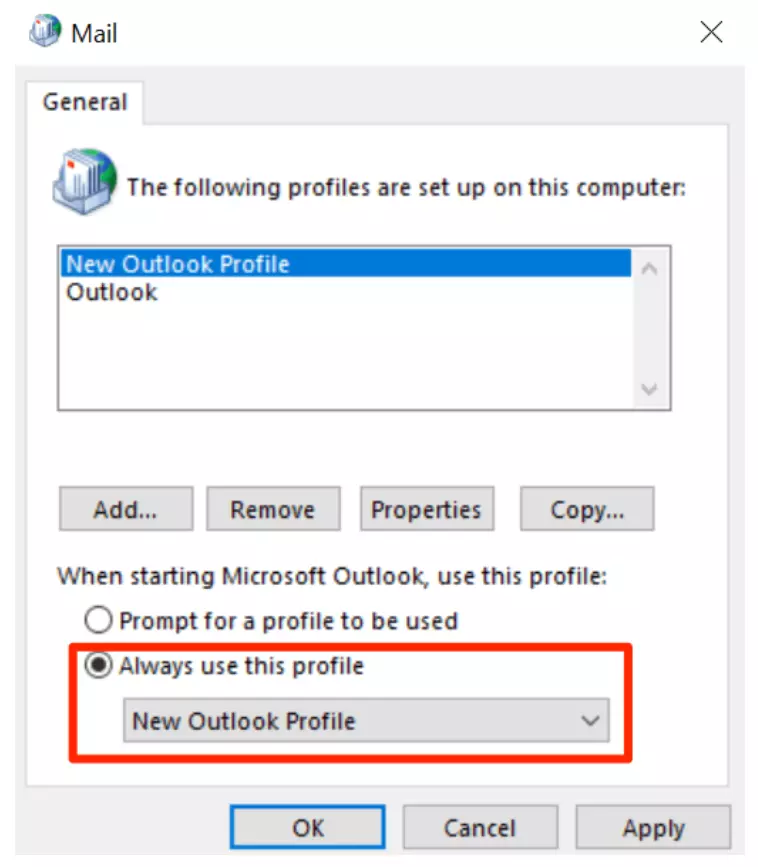 Open the Outlook app and it should no longer get stuck on the download profile screen.
After gaining access to Outlook, it is worth clearing the Outlook cache files to avoid any future cache issues.