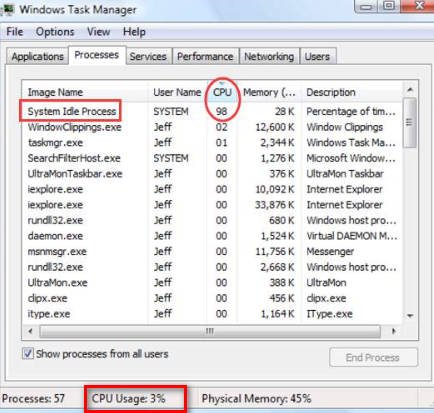 System Idle Process High CPU Usage
Surely many opened the task manager and wondered why the "System Idle Process" process loads the processor by 96%. You ask, and where are these two? Despite the fact that this is the same thing. . System Idle Process – A system idle process that shows the percentage of time your processor has been idle. If you see that it is heavily loading the processor (usually 98% and 99%), do not panic, it should be so. No need to try to complete this process, as the Windows system may freeze tightly.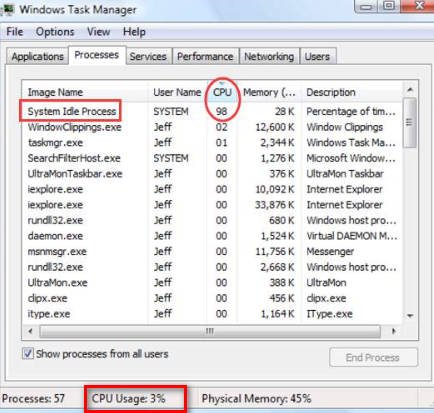 Related post : How to create a system recovery disc in Windows
The fact is that the percentage in this situation is considered the opposite. For example, if your total processor load is 10%, then the inactivity of the system will be 90%. If you run several programs and the processor load is 30%, then the inactivity of the system will be 70%. Do you understand? In this case, 90% is a common indicator of the free load on the processor. The process runs in the background and will measure the amount of downtime that exists at any given time. A high percentage of CPU usage indicates that a large amount of processor power is not used.
You need to panic when nothing is done on the PC, and the System Idle Process is loaded at 15% or when you are sure that the load is not distributed correctly. For example, the total CPU load is 15%, and the system's inactivity is 96% and regularly, continuously, this indicator does not decrease.