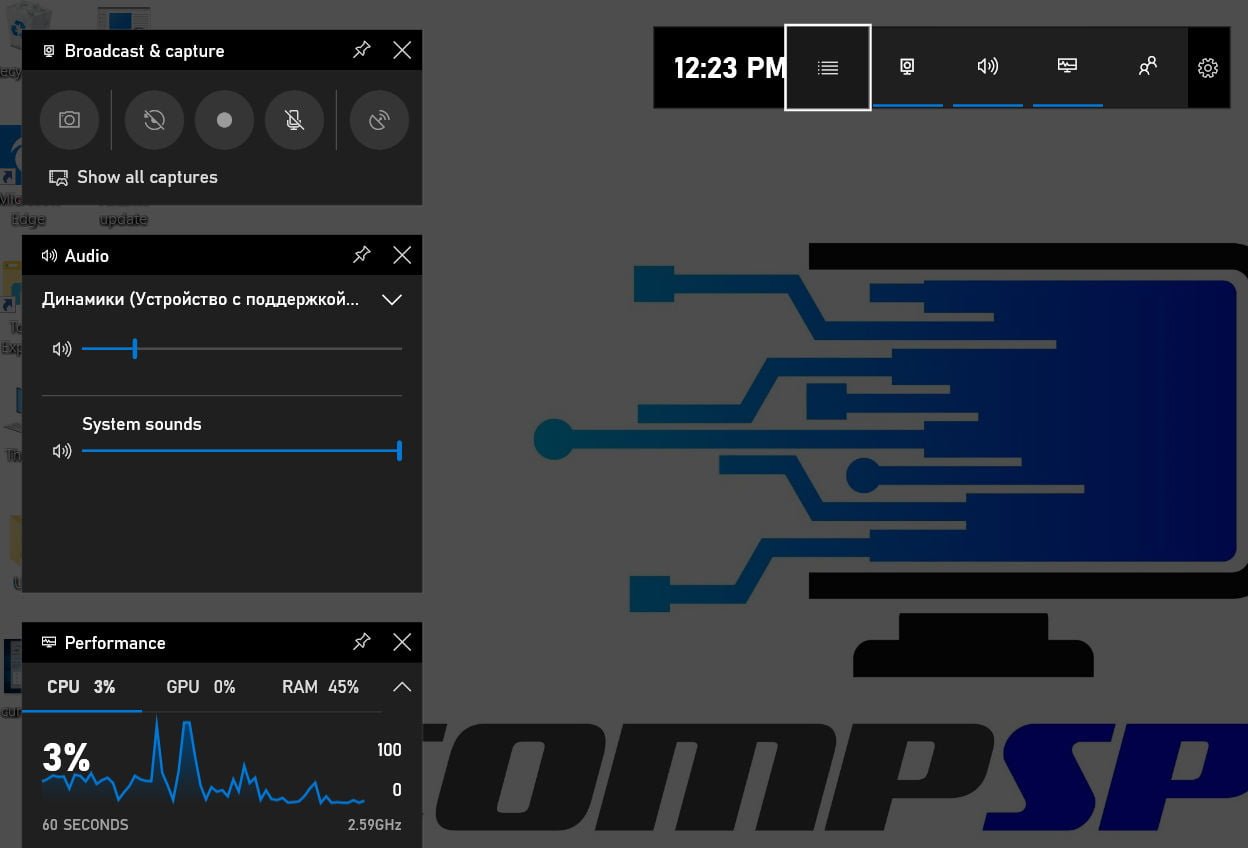 Windows
Windows 10
How to record Video from computer screen without programs in Windows 10
Record Video from computer screen without programs in Windows 10
Many of us seek to record video from a computer screen with sound for various reasons. For example, catching a good moment on a news website or it could be a live broadcast, broadcast on social networks, or maybe you just wanted to capture a piece of cool video from YouTube. Video editing software, such as Adobe Premiere or MovieMaker, is ideal for such works, but there is a drawback. With full editing software, you will first need to import video clips into the timeline. It certainly takes time. Why download pirated programs from torrents in which there may be viruses. Yes, and installing an extra program, as a load in the system to anything. For this we use the Windows 10 system itself and record the video from the computer screen with sound without programs.
How to record video from computer screen with sound
Using the game panel in Windows 10, we can easily capture video from the PC screen.
Open the source of the video you want to record from the screen, make it full screen and click the combination of buttons Win + G to open the game panel.
You will have a game panel in which you can capture video, turn on or turn off the usb microphone, adjust third-party volume levels and place to save the file.
Capture video from PC screen with GameBar
Windows Tips :
HOW TO CHOOSE A DIFFERENT GPU FOR DIFFERENT APPLICATIONS IN WINDOWS 10
HOW TO VIEW AND DELETE DATA SENT TO MICROSOFT
THE BEST ANDROID EMULATOR ON PC FOR WINDOWS 10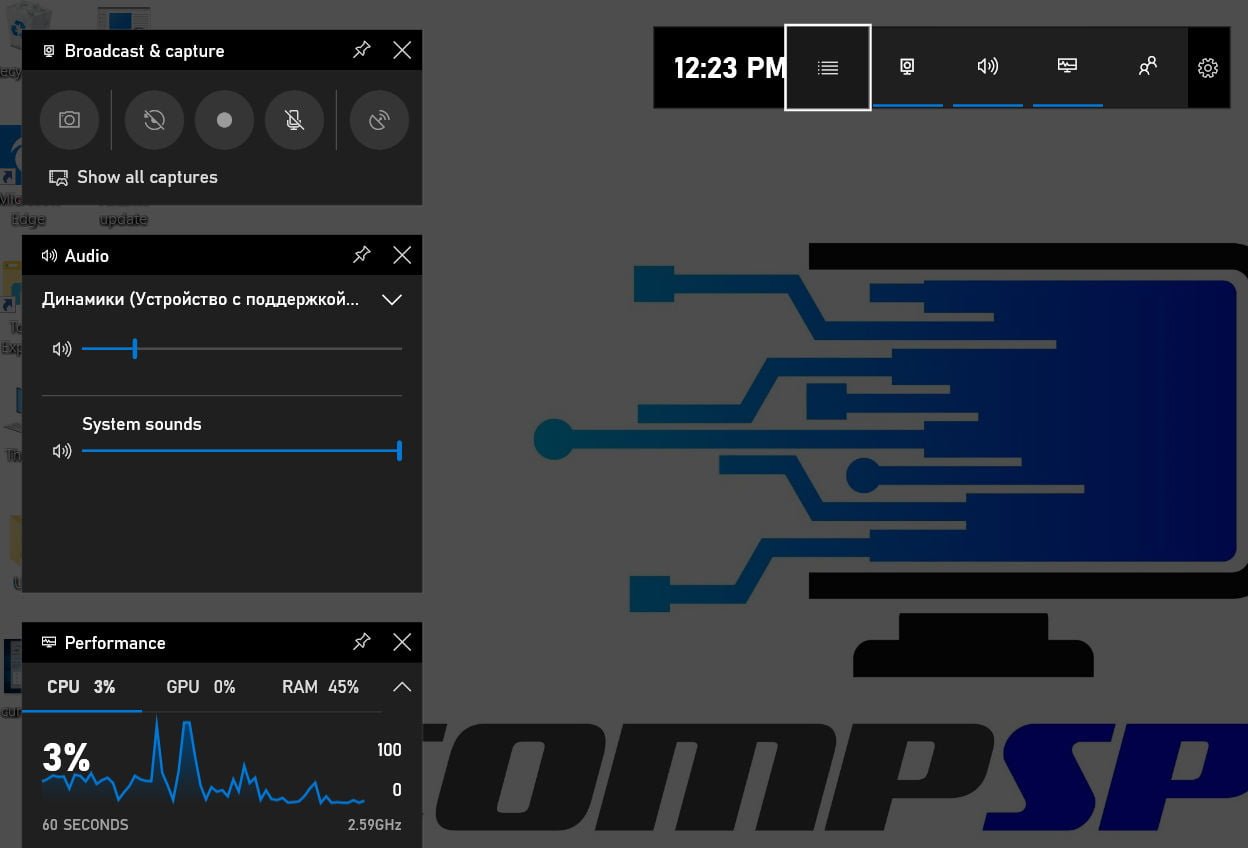 I would like to add for convenience what else can be done with the saved video, which was recorded from the PC screen.
If you have PowerPoint, just paste the video into the slide, and you can play the clip right on the full screen during the presentation.
Some moments in the video, you can trim immediately, without third-party programs in the application "Photos".
You can cut a lot of videos and combine them into one video without third-party programs in Windows 10.