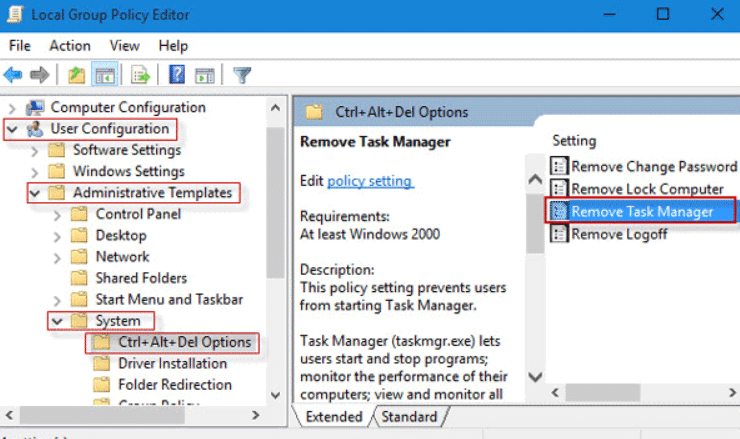 Once, on a friend's computer, when I tried to start Task Manager, the following error appeared:
Task Manager has been disabled by your administrator (Task Manager is disabled by your administrator)
What to do if Task Manager is disabled.
The reason for this error may be the following:
1) You are using an account for which task manager is disabled through local or domain group policy.
2) Certain parameters or permissions in the registry block the launch of the task manager.
3) Maybe your system has got a virus or trojan
See also : Virtual Machine disks consolidation is needed
Method 1 :Use Group Policy Editor in Windows
Click Start, Run, type gpedit.msc and click OK. Go to User Configuration-> Administrative Templates -> System-> Ctrl + Alt + Delete Options
Method 2 : disable Task Manager
Find the "Delete Task Manager" option in the right pane and double-click it. Select the "Not set" option and click the Ok button. Close the Group Policy window.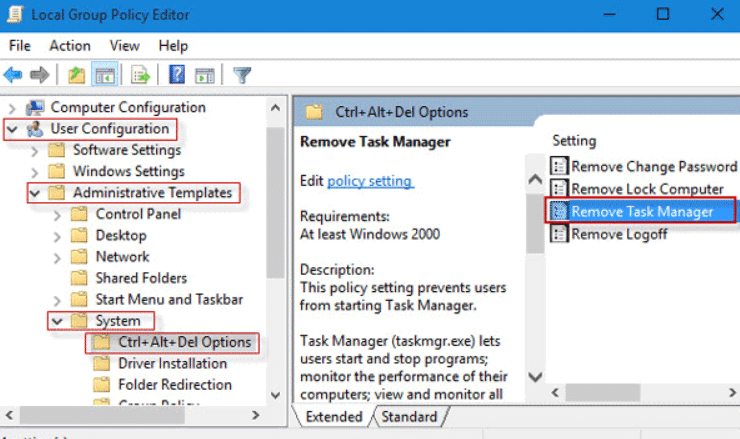 Related post :  What are these User32.dll, Hal.dll, Kernel32.dll files 
Method 3 : Manually Remove Registry Restrictions to fix task manager is disabled error.
Click Start, Run, type regedit and press Enter. Go to the following section:
HKEY_CURRENT_USER \ Software \ Microsoft \ Windows \ CurrentVersion \ Policies \ System
In the right part of the window, find and delete the DisableTaskMgr parameter.