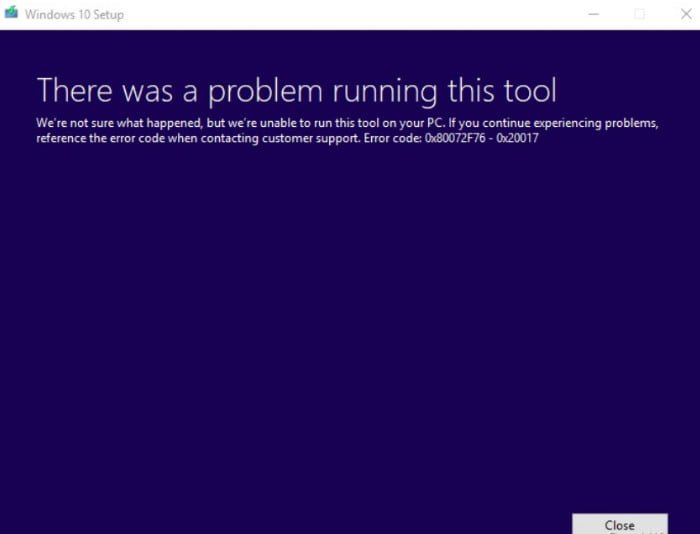 The Windows Media Creation Tool is a Microsoft tool for downloading the ISO file that upgrades your computer to the latest version of Windows 10. If you tried to use this tool and received the following error: A problem occurred when starting this tool, the launch on the computer failed. Error code: 0x80072F76-0x20017, then quickly solve this problem.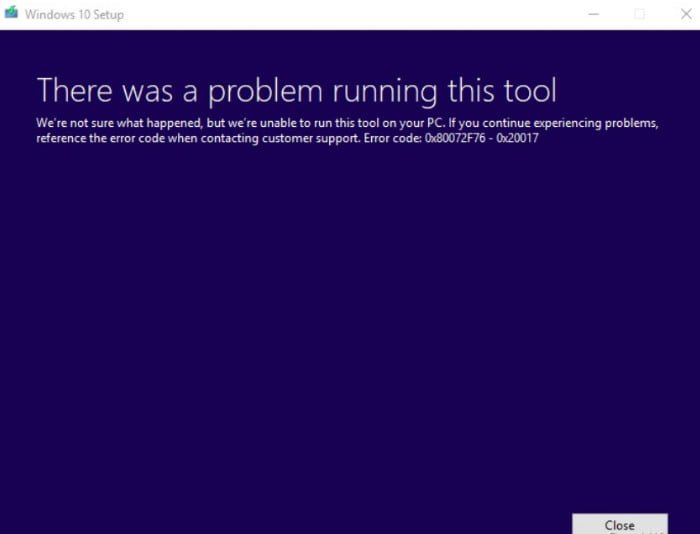 Related : ERROR 0X8000FFFF WHEN RESTORING A WINDOWS 10 SYSTEM
Fix error code: 0x80072F76-0x20017 in Media Creation Tool
Windows 10 sometimes prevents the launch of applications on your computer. If it is currently blocking the Media Creation Tool, then you need to unblock this tool to get rid of this error message.
Right-click on the MediaCreationTool.exe file and select Properties.
On the General tab, below, check the Unlock this file received from another computer box. Click Apply and OK. Now you can use the Windows Media Creation Tool to download the Windows ISO file.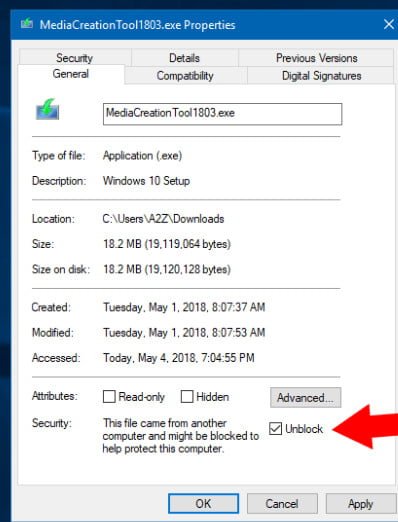 Related post : Search does not work in Windows 10