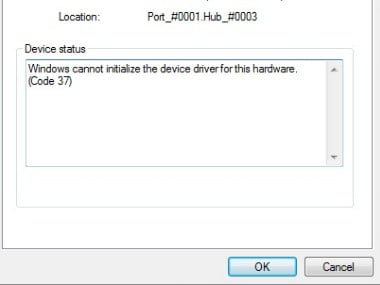 In Windows 10/8/7 Device Manager, if you see an error message, Windows cannot initialize the device driver for this hardware (code 37), and your hardware does not work properly, the following solution can help you fix the problem. This error message is displayed on the General tab, which is displayed in the Driver Properties pop-up window. The device driver error code 37 indicates that this is due to the driver returning an error when executing the DriverEntry routine.
Failed to initialize device driver (Code 37)
To fix this problem, you must manually install a device driver. Let's look at a couple of ways to fix the driver error code 37.
Reinstall driver
Open the device manager and determine the device driver causing problems. Then click on it with the right mouse button and select "Remove device", if an additional window pops up and you are prompted to "Remove driver software for this device", then tick and click "OK".
Now disconnect the device itself, restart the computer and reconnect the device. Then open the device manager again, select the first line with one click and click on the "Action" tab, then update the hardware configuration.
If nothing has helped, then another option is to remove the driver, then go to the manufacturer's website and download the latest driver for the hardware and install it.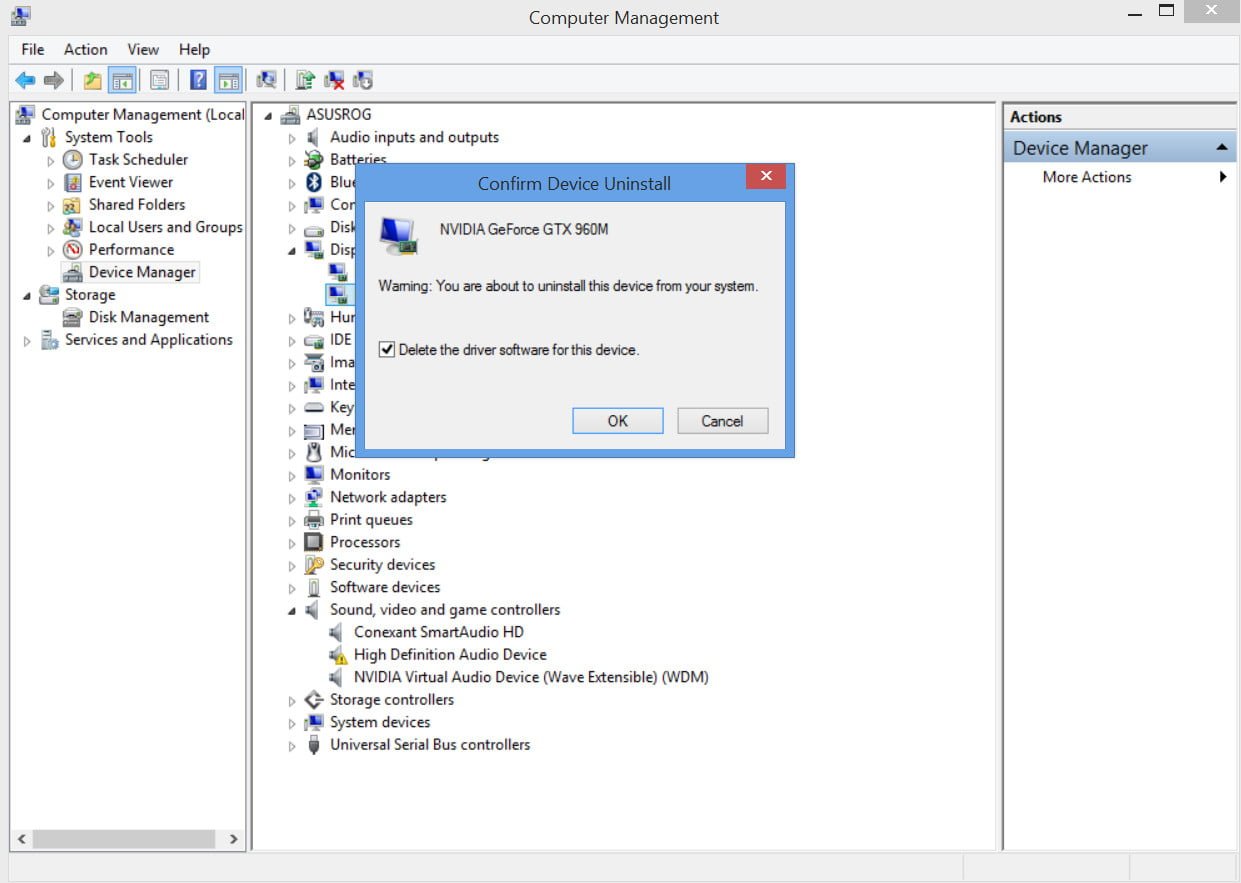 Related :HOW TO REMOVE, DISABLE, ROLL BACK AND UPDATE DEVICE DRIVERS IN WINDOWS 10/8/7
Run Hardware Troubleshooter
If the above helps nothing, you may need to run the hardware troubleshooter. Open the "Settings" windows, go to "Update and Security," on the left, find "Troubleshoot" on the right, click on option you want  and run the tool.
You can download special troubleshooting tools from microsoft.
See also :How to check the RAM for errors in Windows