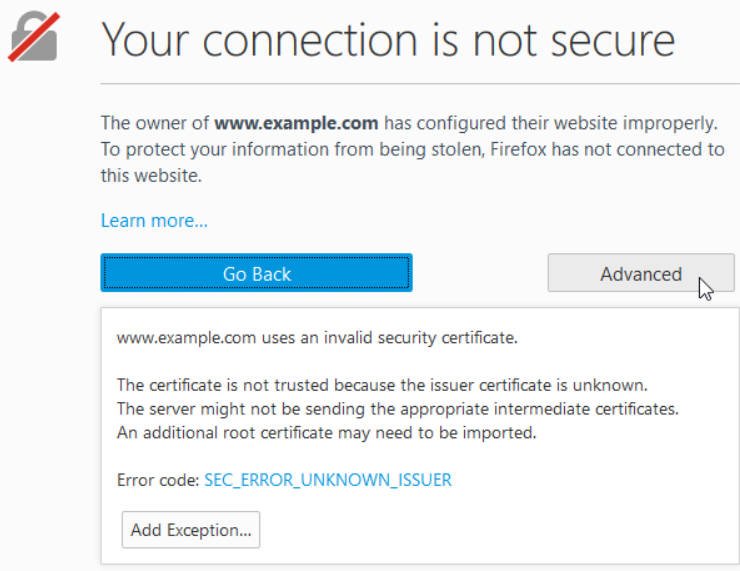 When visiting different websites using Firefox browser you may encounter the error message "Your connection is not secure " with the code SEC_ERROR_UNKNOWN_ISSUER. This means that this site is not secure and does not have the appropriate certificate to protect your connection. In this case you need to leave this site. If you are sure that the site has https and it is secure, and the SEC_ERROR_UNKNOWN_ISSUER error appears on other sites like google.com or yandex.ru, then the root certificate of security.enterprises is responsible for this problem, which can disable. Also, a third-party antivirus like Kaspersky can generate this error because it checks an encrypted connection, blocking it.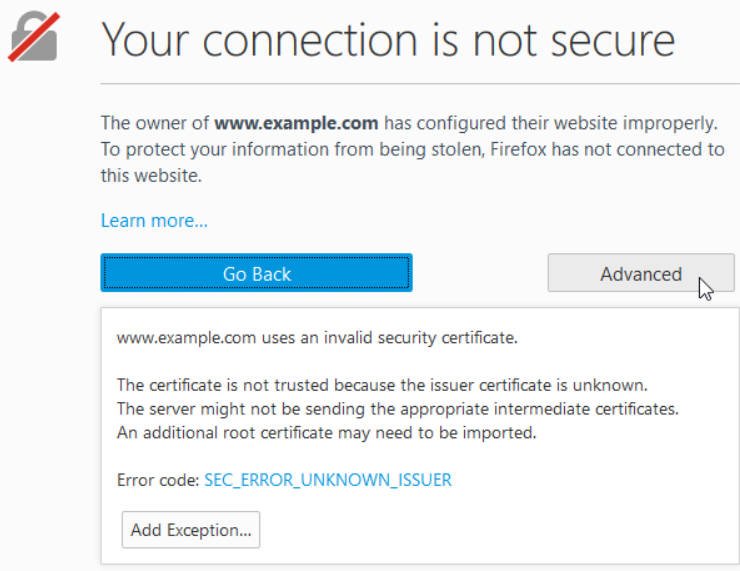 First of all, check the date and time on your computer. Second, if you have a third-party antivirus installed, disable SSL checking in your antivirus settings.
If you can't find this option, just disable the antivirus for a while and try to start the site. If you start the site, you have two options: add antivirus exclusion site or remove it.
Open your Firefox browser and enter this path about:config in your browser address bar. Click accept the risk and show it all. Enter "security.enterprise" in the search box and the option security.enterprise_roots.enabled with the option false will appear. Click on the left arrow to set to true and the error should be resolved