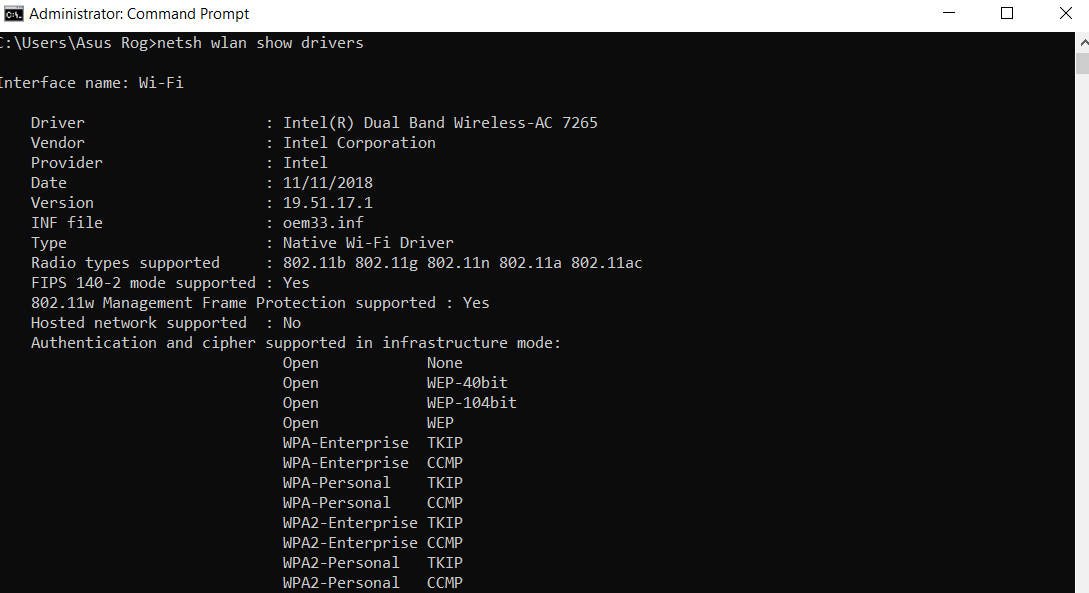 Wi-Fi and Bluetooth use radio waves to transmit data. There are a number of configurations in the radio module, which helps to transmit data further at a distance and penetrate through thick concrete walls. It is worth noting that a WiFi or Bluetooth device can have several types of frequency ranges 802.11a, 802.11b, 802.11g, 802.11n and 802.11ac, which, in turn, have different range variations.
Check types and find out the frequency of the Wi-Fi and Bluetooth radio module in Windows 10
Open a command prompt as administrator and enter: netsh wlan show drivers. Find the column "Supported types of radio modules", which indicate:
802.11a supports 2.4 GHz
802.11b supports 5 GHz
802.11g supports 2.4 GHz
802.11n supports 2.4 GHz and 5 GHz
802.11ac supports 5 GHz.
Using Wi-Fi 5 GHz i.e. in 802.11ac mode, usually means a better and faster Internet connection.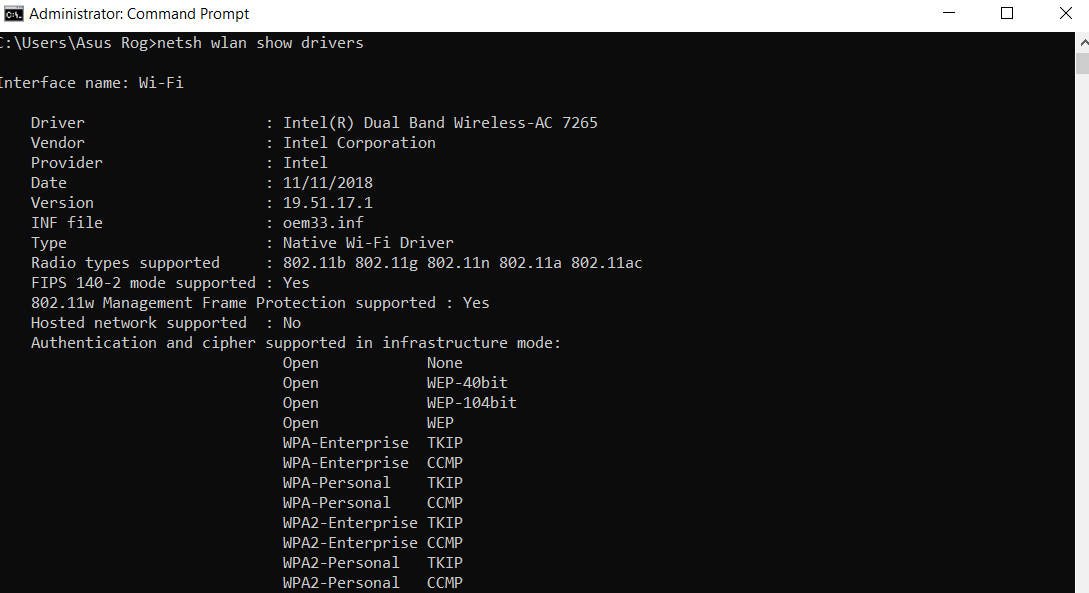 Related post : Error 0xc0000221 recovery on blue screen in Windows 10