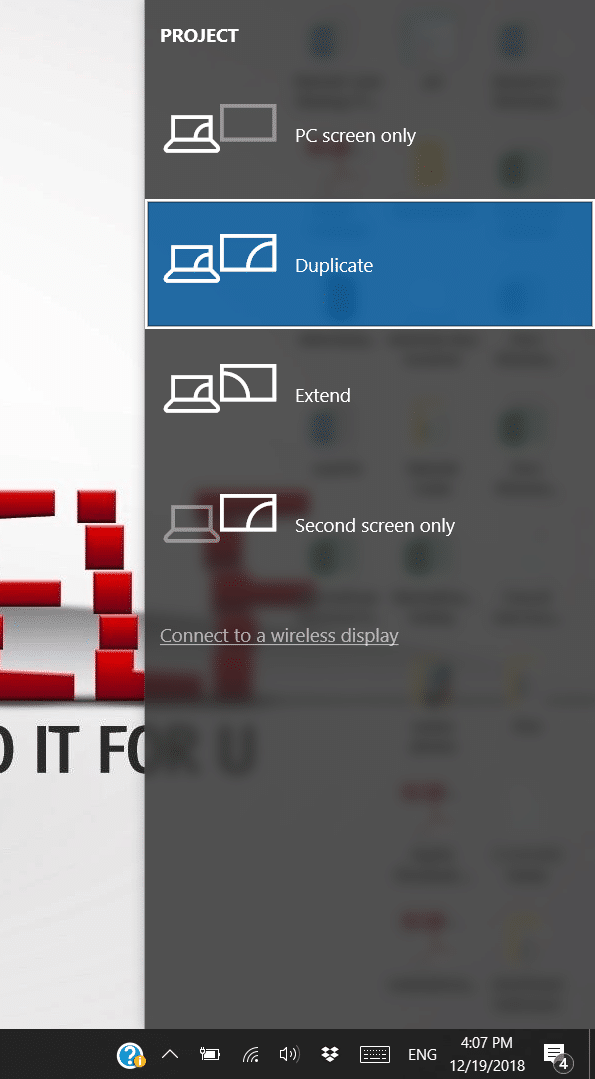 How to connect projector in Windows 7,8,10
Windows  provides an excellent solution to this problem with the new projector menu. You can access this menu by pressing the Windows + P keys on the keyboard or by selecting the Start menu and typing DisplaySwitch.exe. On this screen you will have several options where you can choose to duplicate, extend the screen or display only on the projector.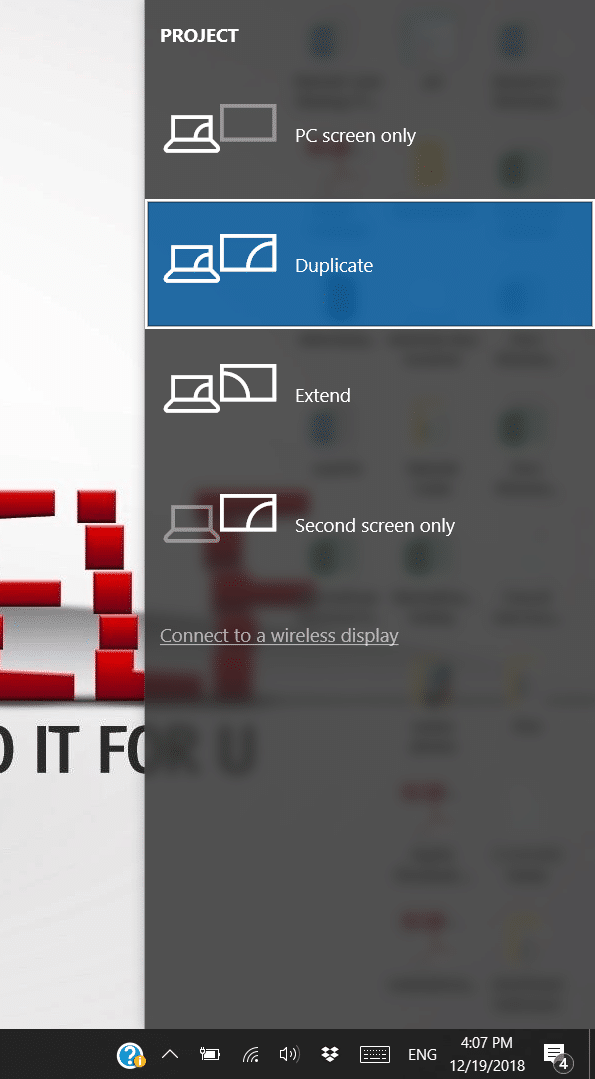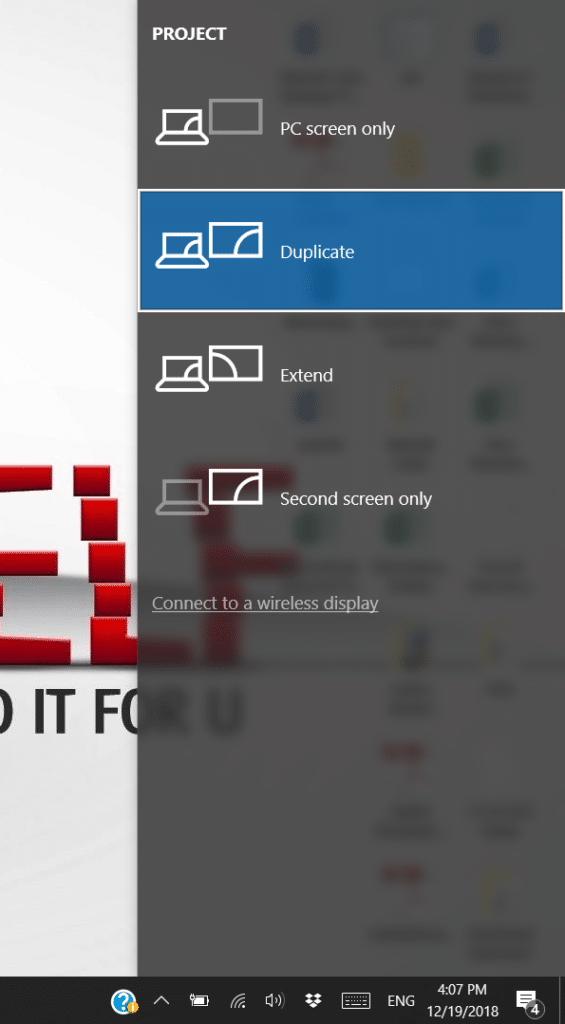 Now, during the presentation, you know how to "deal" with the projector and save your nerves.