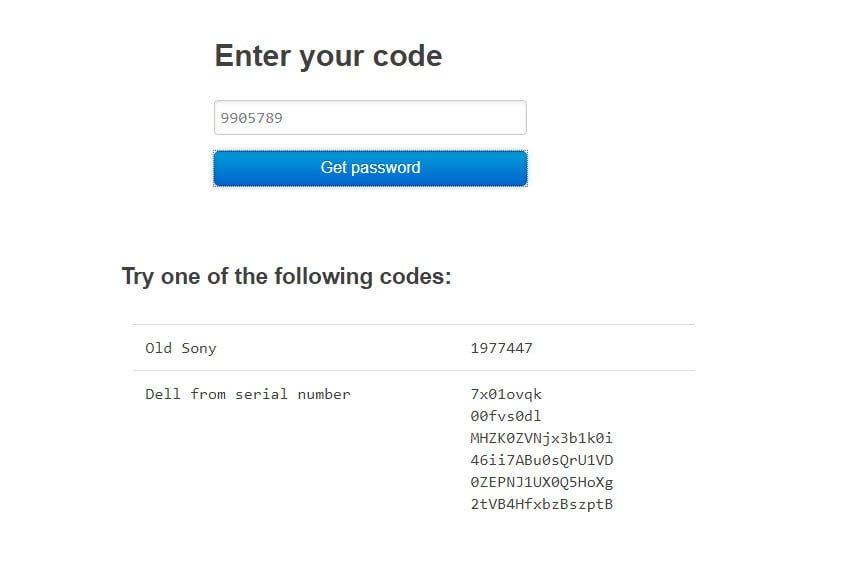 How to easily reset the BIOS password on a laptop
There are many options for protecting data on a computer or laptop. You can protect files and folders, partitions and disks with encryption, protect your computer with a password using an account and lock your laptop with a BIOS password. Most users prefer to add a strong password to their user accounts so that others cannot access the data. The password for logging into the windows system is a good idea, but it cannot prevent you from loading up to the login screen and using detours, special programs to find out the password. Even more important is if someone manages to boot from a Linux Live CD or a Windows boot disk and instantly copy all data to an external disk.
Since all of the above passwords can be reset and recognized as workarounds, some users prefer to use the BIOS password. The BIOS password is relatively safe than the user account password, since no one can boot from the boot disk or until the Windows login is loaded without entering the correct BIOS password.
Again, the BIOS password can be reset by removing the CMOS battery on the motherboard on your computer, but then this is not an easy job, especially on laptops and tablets made by hp, dell, acer, asus, lenovo, samsung, toshiba. By this, let's see how to find out or reset the BIOS password on laptops and tablets, if you forget it and don't remember it. I wonder how it works? A unique master password is set in the BIOS from the OEM. Using this master password, you can reset the password and access the BIOS.
Guide to reset BIOS password 
Note: This method should work on most modern laptops and computers. I tried the Acer laptop and everything worked fine.
Turn on the laptop, computer and enter the BIOS password several times until you are locked.
Now you should immediately see the technical code or number, as shown in the figure below, or select Enter Unlock Password. In other versions of BIOS, the code may be designated differently (System Disbled [65328] Service Tag [84dn8c9]), but the essence does not change.
Write down all the codes on a slip or on a mobile phone.


Related  post :HOW TO UPGRADE AND CLEAN TPM SECURITY PROCESSOR FIRMWARE
On your smartphone or other laptop, visit the BIOS password website, enter the code you saw on the BIOS screen, and then click the Get password button. Knowing the manufacturer of the laptop, write down the password, if there are several, then write down a few one by one.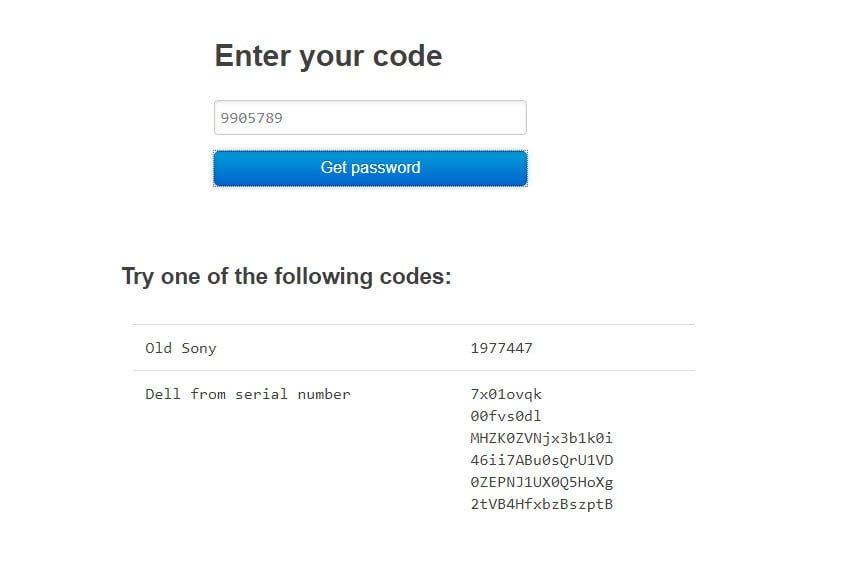 Related post : How to use Problem Step Recorder
Now log in again before entering the password in the BIOS and enter the code that you wrote down from the site. Then you can go to the BIOS settings and remove or change the password by entering the same code.