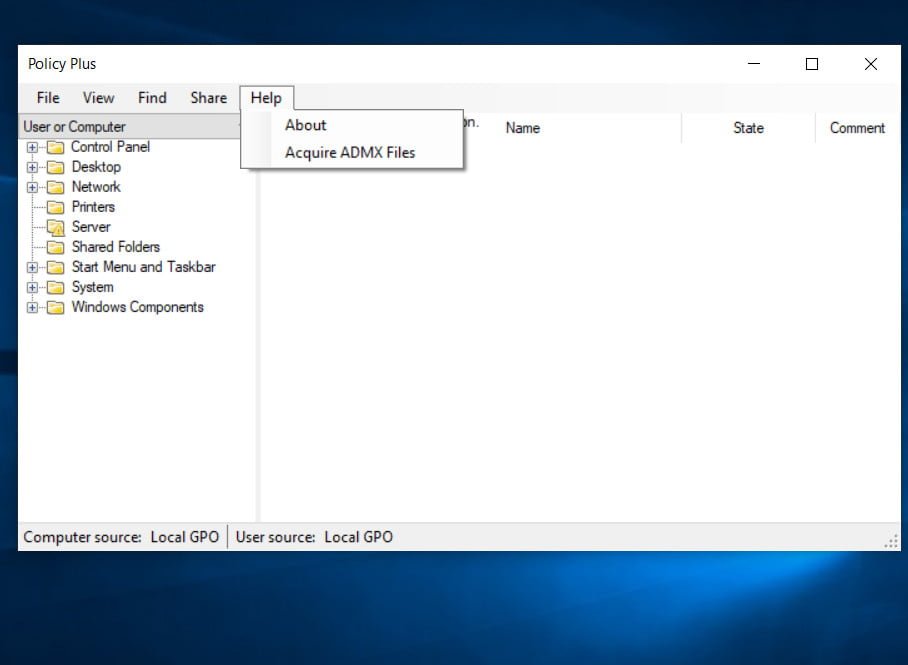 Are you trying to start the local group policy editor using the gpedit.msc command in Windows 10 Home? And you get the error "Can't find gpedit.msc. Check if the name is correct and try again"? The fact is that in the wording of home it is simply not there. The lack of a group policy editor in windows 10 home is a headache for home users. They are limited in the settings of the operating system. All simple manipulations that can be performed quickly and easily using group policy have to be edited through the registry editor, which is very confusing, confusing and difficult for ordinary users.
Group Policy is a tool that allows network administrators to change the ability to enable or disable many important parameters. It contains all the settings that can be changed through the desktop in a couple of clicks, but unfortunately Microsoft does not include the Gpedit feature in the Windows 10 Home edition. And accordingly, home users have to change the "kosher" parameters through the registry.
Activate the local group policy editor Gpedit.msc in Windows 10 Home
In Windows 10, there is no built-in tool that can activate the local group policy editor. Thus, the only way is to help a third-party utility Policy Plus with the Russian interface.
Policy plus
Policy Plus is a free program that perfectly activates the local group policy editor "Gpedit.msc" in Windows 10 Home. This tool acquires a license to work in Windows 10, so you can run it without any violation of conditions. Policy Plus resembles the real policy editor of Windows 10 Group.
Step 1. Download Policy Plus from the Github repository. Once the download is complete, open the file and you will immediately get a simple clean interface that has all the policy settings in categories and subcategories.
Step 2. Click "Help" and then "Acquire ADMX Files". In the window that appears, click "Begin" (start). This will download the full set of policies from Microsoft.
Step 3. You can start setting up the parameters of your windows 10 Home system.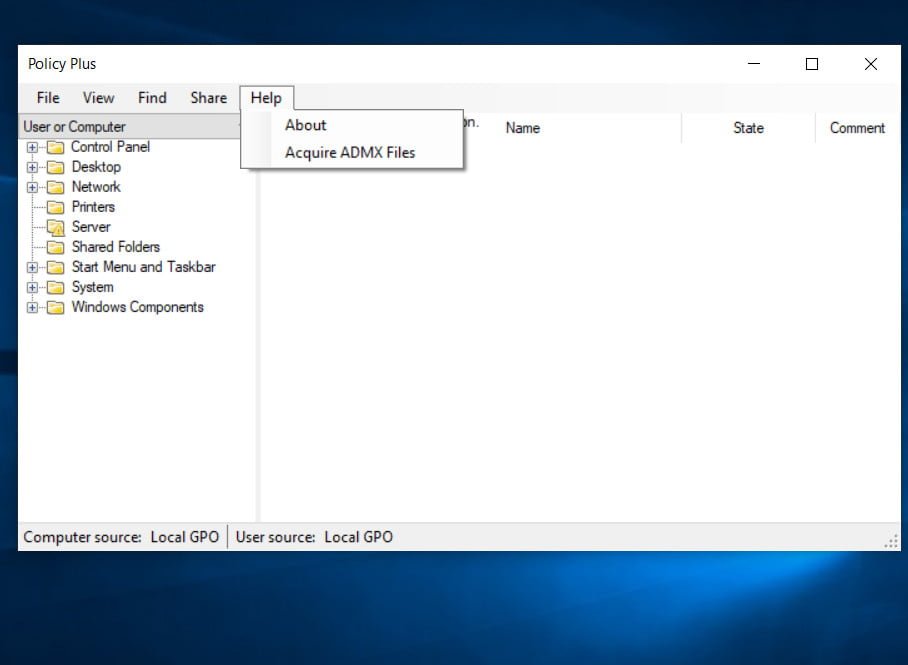 Related post :  How to fix Google Chrome black screen issues