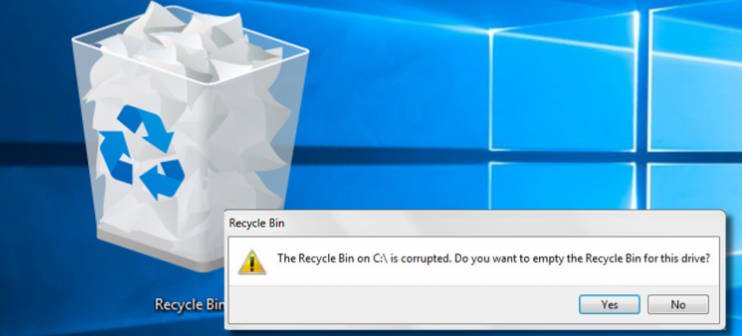 How to fix a corrupted Recycle bin in Windows 10
If you cannot use the Recycle Bin in Windows 10, it may be time to reset it. In Windows 10, you can get a damaged recycle bin, which can cause problems with disk access, junk files may not be displayed when viewing the recycle bin using Explorer, or you cannot clear deleted files. Each disk contains a hidden $ Recycle.bin folder in which deleted files are stored, in case you need them back. However, if you cannot use the cart, it may be time to discard it.
Open a command prompt as an administrator and enter the command rd / s / q C: \ $ Recycle.bin
In the above command, we remove the damaged trash on the C drive (where the operating system is installed). If the problem is related to another drive, be sure to change C: \ to the correct drive letter. For example, E: \. After completing these steps, the hidden folder $ Recycle.bin will be deleted, and after restarting the PC, Windows 10 will automatically create a new cart.