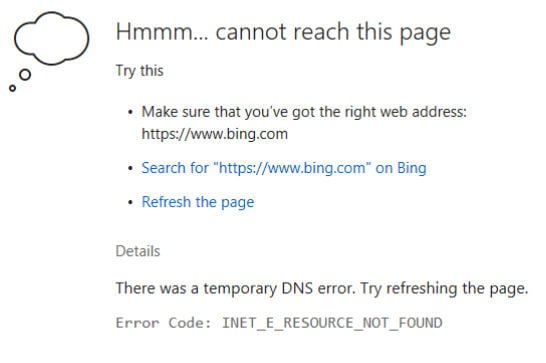 Reading PDF documents in the Microsoft Edge browser is built in by default. Sometimes it happens when Microsoft Edge doesn't open PDF files and you see the error code INET_E_RESOURCE_NOT_FOUND. Fortunately, I analyzed this error on the official microsoft forum and decided to collect all the fixes in a heap. If you are using the Windows 10 N or Windows 10 KN editions, you should know that they do not support opening PDF files in the Edge.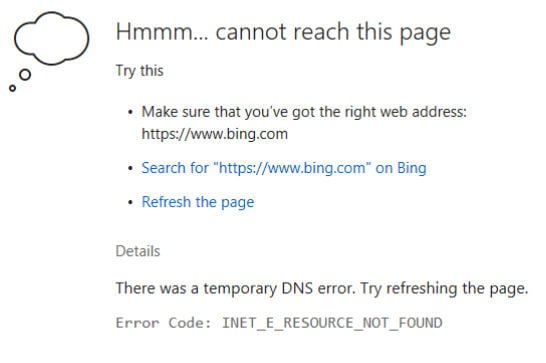 Guide to fix INET_E_RESOURCE_NOT_FOUND error code.
1. Whenever you have problems with an application in Windows 10, I recommend that you try troubleshooting. Open Settings> Applications> Applications and Features and on the right side find Microsoft Edge. Then click on it once and select "Advanced Options."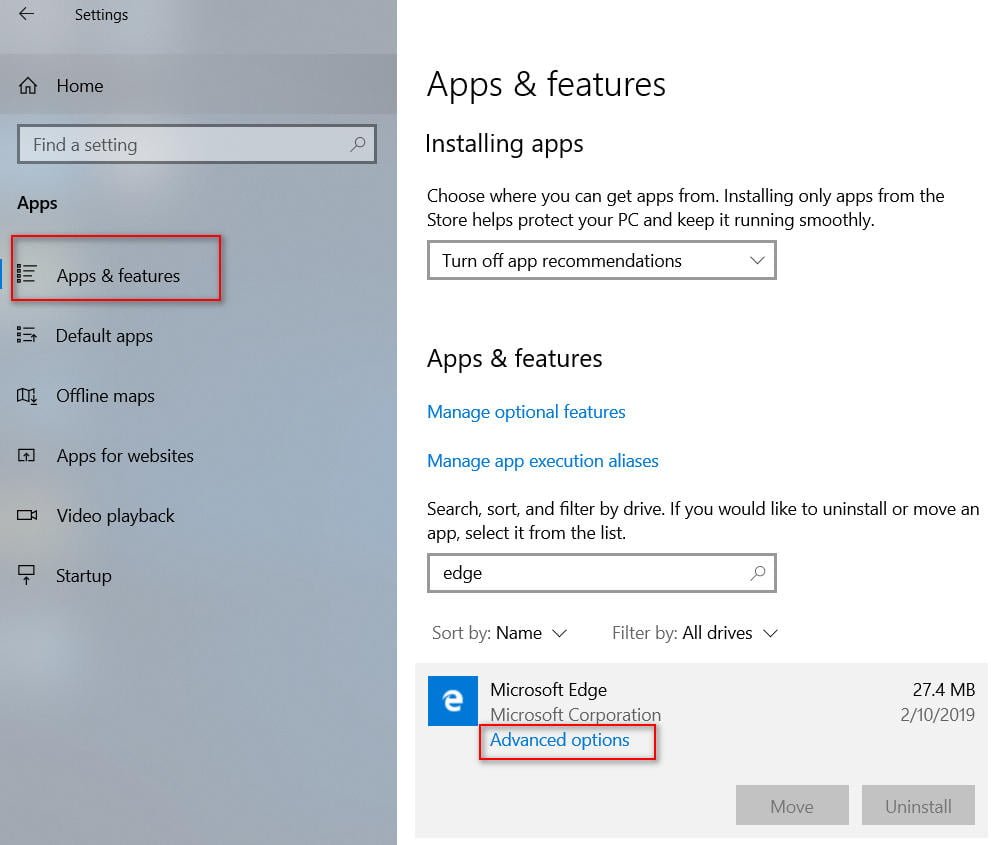 Related : PIN THE SITE TO THE TASKBAR OR START MENU IN MICROSOFT EDGE IN WINDOWS 10
You will have a new window and click reset
2. If the repair did not help, then we will go deep and disable TCP Fast Open in the hidden settings of the Edge browser itself. Start your browser and type in the address bar about: flags, and press Enter. As soon as you enter the hidden Edge options, you will be shown the basic settings.
To display the Network graph, press the key combination Ctrl + Shift + D. Find the TCP Fast Open option and select Always Off. Then restart the browser and check if the error INET_E_RESOURCE_NOT_FOUND is fixed while reading the PDF. If this does not help, then you can "Reset all flags to default."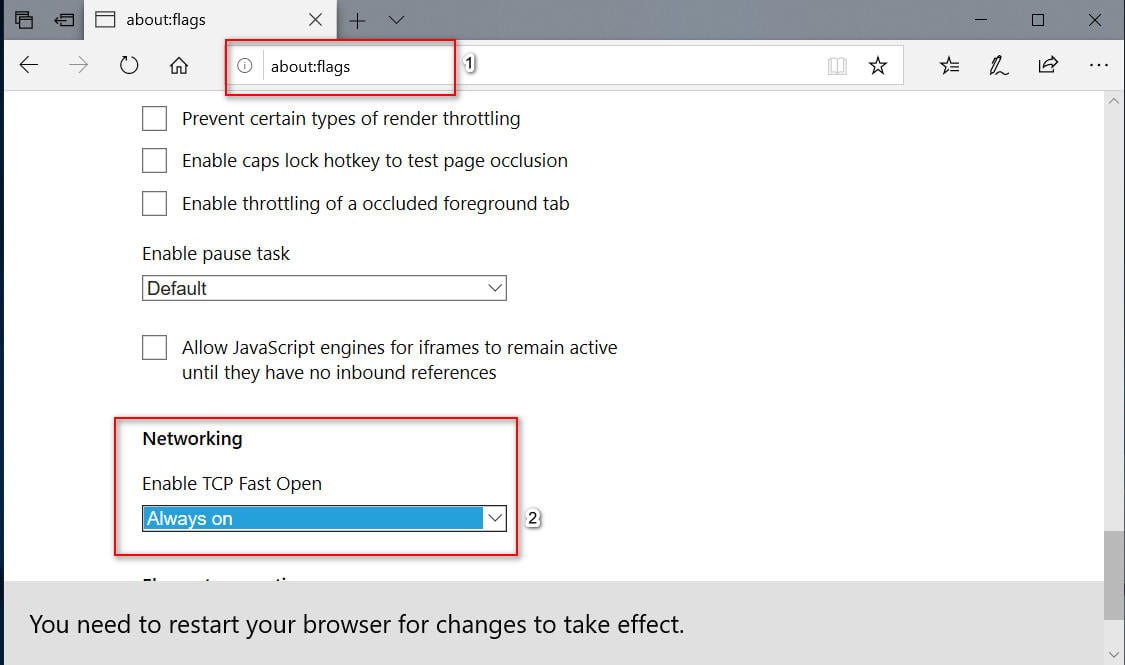 3. There may be problems with third-party read-only PDF readers. By this, Microsoft Edge can get off by default. Let's set the default PDF files to open in the Edge browser. Go to Settings> Applications> Default Applications> on the right, scroll down and select Select standard applications for file types. Next, find the PDF format and set the default Microsoft Edge.
Related :HOW TO ADD TRANSLATOR TO MICROSOFT EDGE
4. If all the methods above do not work, then you may need to reset the DNS cache. Press the Win + R key combination and type ipconfig / flushdns, then press Enter.