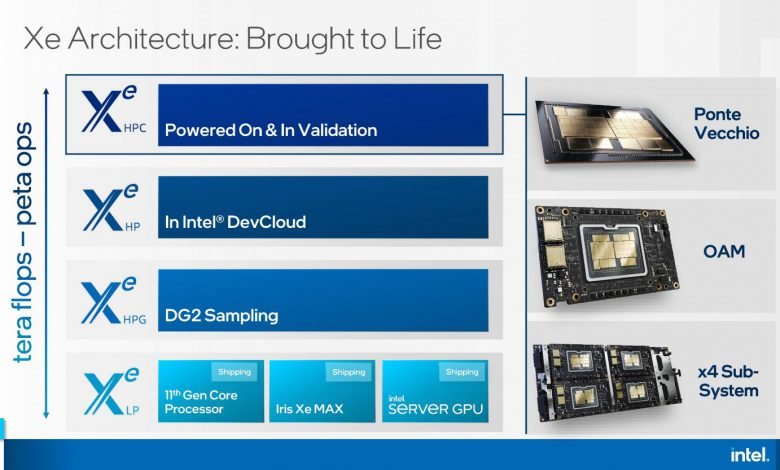 At the ISC High Performance 2021 Digital conference, Intel shed light on the prospects for the Xe-HPG (High Performance Gaming) graphics architecture. According to the chip maker, samples of the DG2 video cores have already been sent to partners for detailed testing.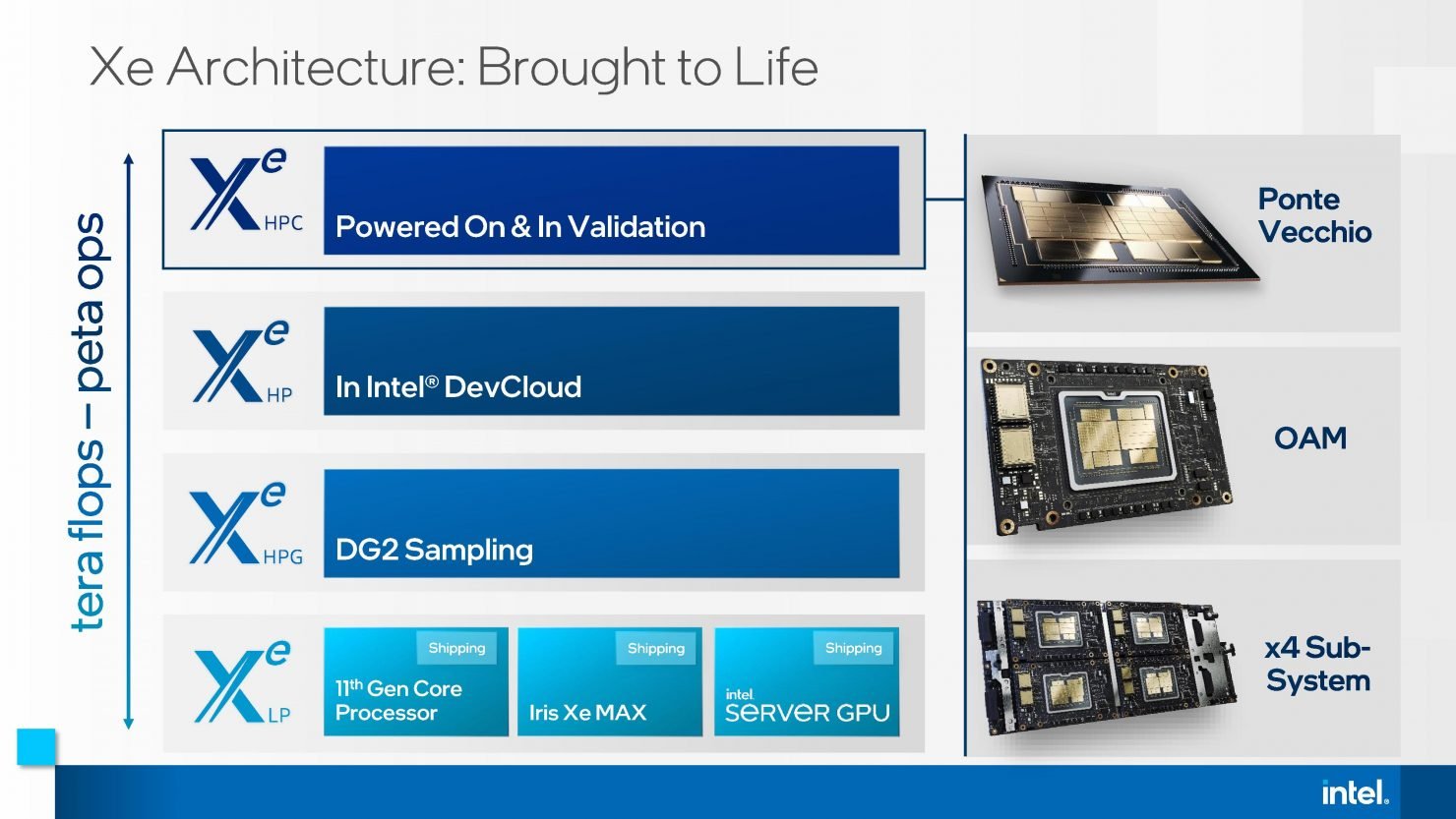 This means that the design and early prototyping stages have been completed and the chipmaker is on the way to small-scale production and selection of qualifying crystals. Taking into account the typical product-to-market cycles, we can see the first discrete graphics card with the Intel logo in half a year – right at the January CES 2022.
Last week, Intel reorganized its corporate structure and spun off a separate Accelerated Computer Systems and Graphics Group (ACSG), headed by Intel GPU chief Raja Koduri. It will focus on discrete graphics accelerators, such as AMD's Radeon Technologies Group.
As for the architecture of resource-intensive computing Intel Xe-HPC and Ponte Vecchio processors, such samples have successfully completed the stages of work on the test board and validation. The Ponte Vecchio will be available in at least three form factors, including the Open Accelerator Module. This format will also be used by AMD Instinct MI200, which could become a potential competitor for products based on Ponte Vecchio. The release of accelerators based on Xe-HPC will take place no earlier than next year.