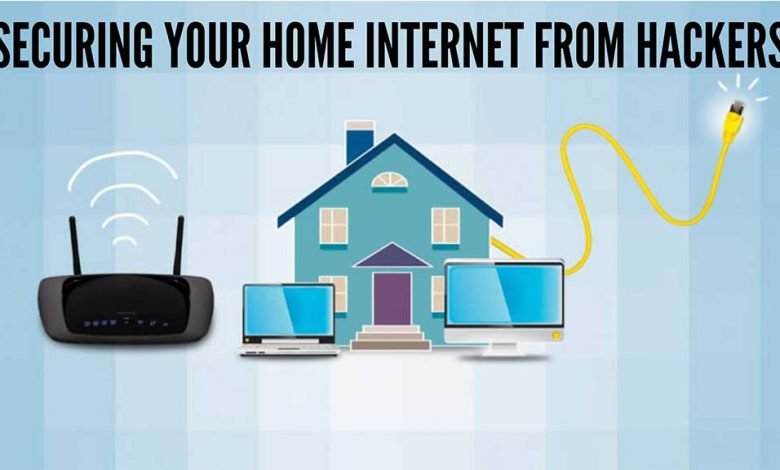 Tech News
Securing Your Home Internet from Hackers
Almost every home has a Wi-Fi router to provide wireless internet access to everyone in the home. Every person can see the name of your Wi-Fi within a range and can access the network if you have not secured it. The vulnerability of your data being hacked over Wi-Fi is quite high.
Not everyone is aware of the fact that securing Wi-Fi is as important as securing your email IDs, smart devices, and other important website passwords. There are several ways to secure your home internet whether you are using Spectrum Internet, Mediacom, or Cox, and prevent hackers to get a sneak peek into your private data.
If you have not secured your home internet, it is time to take the action by following the tips given below. Here is how to secure your wireless (Wi-Fi) home network. 
Make a Complex Password
Not only do your family members need access to the Wi-Fi password but also everyone else who visits your home may demand it. You can't say no to them especially if they are close to you. If someone asks you for a password, the best approach is to set a Wi-Fi password that is too complex to remember.
For instance, using a combination of upper and lower case letters, special characters and numbers can make the password difficult to remember. Normally the password length should be at least 20 characters, but if you find it exhausting, just limit it up to 12 characters.
Change the Password Frequently
It is a common practice among tech circles to change your email password frequently so that hackers can't get access to it. In the case of home internet, changing the Wi-Fi password is not required as frequently. However, doing so once a month is a good way to ensure the security of the home internet.
Change Credentials
Entering the console of your router is possible through any device that is connected to it. The majority of manufacturers set up the admin account on routers with the same credentials for every device they sell. It allows you to control and configure the backend of the router. Imagine a hacker accesses the network configuration and changes credentials to kick you out.
In order to prevent yourself from such vulnerabilities, make sure to change the credentials of the admin console as soon as you configure it for the first time.
Change the Network Name 
As discussed earlier, the settings for routers are normally the same for every device. Moreover, the software is also the same on different router models, which makes it easier for hackers to get access to the network.
Network detection software allows hackers to view all the networks available within the vicinity. Every network has its name known as SSID. If your Internet Service Provider has given you a router, the ISP might change the SSID. While if you have bought the router privately on your own, the SSID will recognize the manufacturer or model of the router.
Hackers can use the information that appears in the SSID to view the default password and username. Make sure to change the SSID to prevent giving away the router model or brand. Also, don't use your personal information such as contact number, name, or address.
Hide the Network
If you want to protect your home internet, you don't need to display its SSID to the public. By blocking the router from sending out the identifier, your Wi-Fi becomes a hidden network. Those having the connection data stored will be able to access the network. However, any unauthorized or passerby won't be able to see it.
Enable WPA2
While setting up your router for the first time, you will need to select a security type such as WEB, WPA, and WPA2. Out of these options, you can choose either WPA or WPA2 because they are considered to be safe. WPA2 is considered a more secure option than WPA while WEB comes with its security flaws. Make sure you choose WPA2 for the better security of your home internet.
Conclusion
By following the above tips, you will be able to take your home internet security to the next level. Make sure to customize your network and invest in some high-end routers to ensure better security of your home internet. Give hackers a tough time so that they may never attempt breaking into your home internet.