When you use programs or games that use graphics, you may encounter an error in the background mode. LoadLibrary failed with error 1114: The dynamic link library (DLL) initialization program has failed. In most cases, this error can be solved by changing the graphics, updating the drivers and optimizing Windows 10 to maximize the use of PC resources.

How to Fix LoadLibrary failed with error 1114 in Windows 10
If you recently installed a program, game, or made any changes to any application, then try to cancel these actions. If it did not help, then we will analyze ways how to fix the LoadLibrary error with code 1114.
1. Choose a different GPU for different applications in Windows 10
Since the error is due to a lack of graphics, we can unload the system and choose to open the application in an integrated video card or external. Go to "Settings"> "System"> "Display"> on the right side of "Graphic Setup" and select the application that causes your error.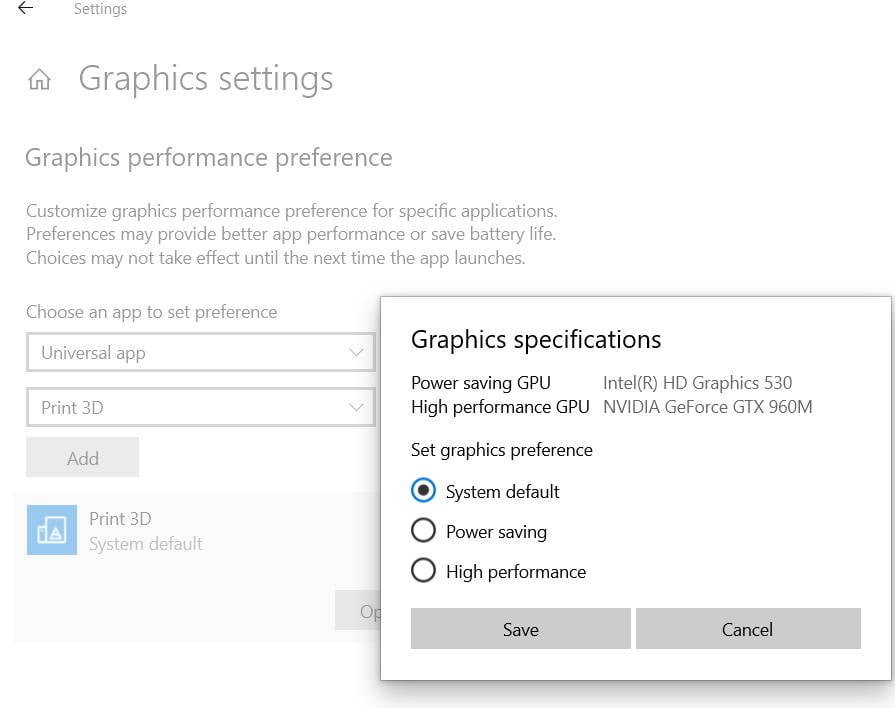 Related post : How to disable pop-up push-notification sites in browsers
2. Increase performance with power
This method is suitable for laptops, the methods below are for PCs. Go to "Control Panel"> "Power Options"> "Configure Power Schemes"> "Change Advanced Power Settings."
In the new window that opens, locate the "Graphic Card Power Options" and expand the list. Next, set the "Maximum value" in the parameters from the battery and from the network.
If you have a Switchable Dynamic Graphics graph (switchable dynamic graphics), expand the list and in the Global settings also set the maximum values ​​from the network and the battery. As you can see in the screenshot, I do not have this column.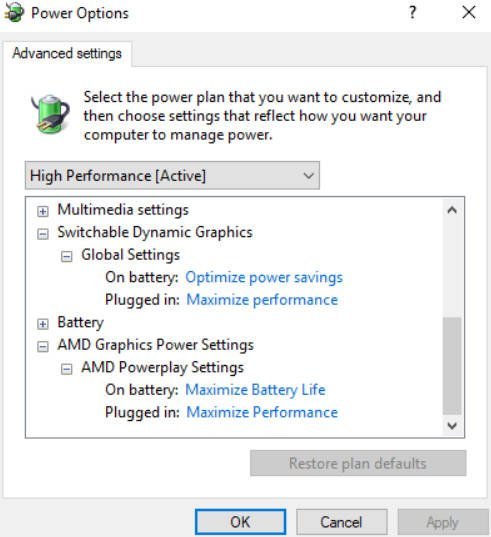 Related post : The keyboard does not work on the windows 10 lock screen
3. High performance video card with utilities
We use standard software from video card manufacturers to increase the maximum performance of the chip. Some computers use NVIDIA graphics cards, some from AMD or others. I will give an example on Nvidia. Open the Nvidia Control and go to "Manage 3D Settings"> Global Settings tab> and select the preferred High-performance NVIDIA processor from the list.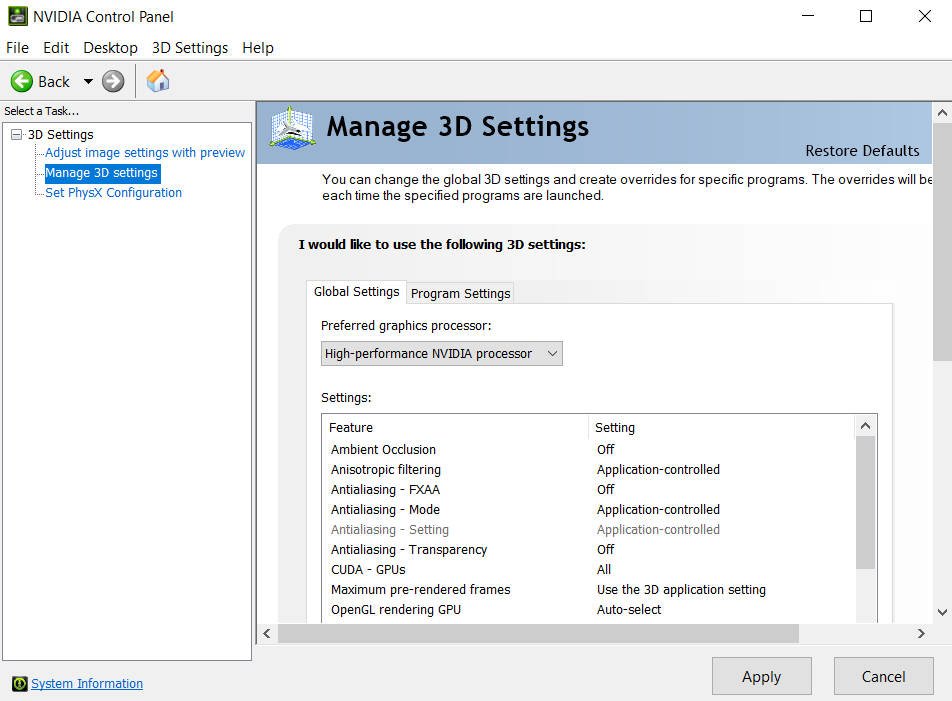 Related post : How to show hidden folders in Windows 10/8/7/XP