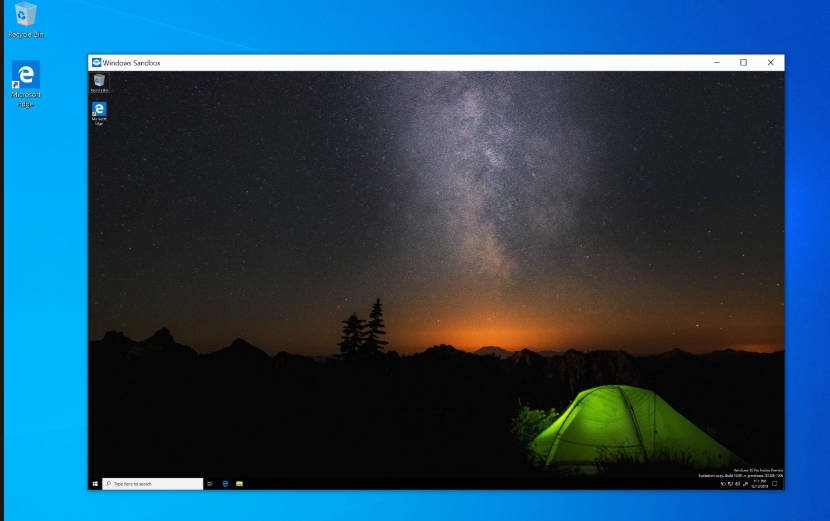 Windows Sandbox is a new feature in Windows 10 that helps users run unreliable applications in a virtual environment. This feature allows you to safely run unknown applications in isolation. A Windows sandbox program can in no way affect the Windows host or operating system and data. When you close the Sandbox, Windows 10 automatically deletes the application and its data from your PC. The Windows sandbox is like running another copy of Windows 10 on the virtual machine of your Windows 10 PC. But the only difference is that the feature is built into Windows 10 and the changes are not saved when you exit the sandbox. This feature is currently available only in the Pro and Enterprise editions of Windows 10. With the default settings, the Windows Sandbox feature is disabled. If you want to enable the Windows sandbox, or disable, after some use, you can do this in the "Windows Components" section.
The Windows Sandbox feature is present in 18305 (version 1903) and later builds only for Windows 10. A minimum of 4 GB of RAM, 1 GB of free disk space, and virtualization capabilities included in the BIOS are required.
Enable BIOS Virtualization
First, you need to make sure that virtualization is enabled. To do this, open the task manager by pressing the Ctrl + Shift + Esc key combination. Next, go to the "Performance" tab and in the bottom right column "Virtualization" should be Enabled.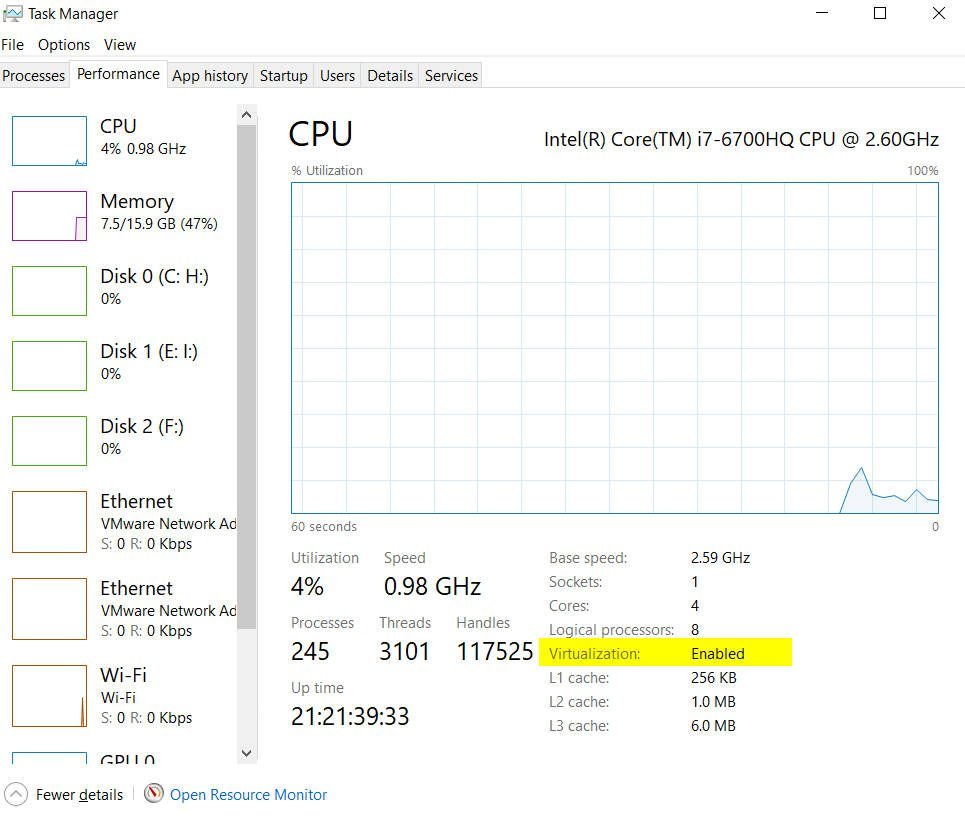 Related post :How to clear the DNS cache on a Windows computer
If your virtualization is disabled, then go into the BIOS and enable it. In my case, I went to the BIOS and went through the Advanced> CPU Configuration> Intel Virtualization Technology and Enabled options.
Enable or disable the Windows 10 sandbox
Press the Win + R key combination and enter Appwiz.cpl to open the programs and components. Next left click on "Turn Windows features on or off."
Related post : Error VIDEO_SCHEDULER_INTERNAL_ERROR in Windows 10
Look here for the entry Windows Sandbox. To enable the "Sandbox" feature, select "Windows Sandbox" and click the "OK" button. If necessary, restart the computer. To disable the sandbox, uncheck the box next to it and click OK.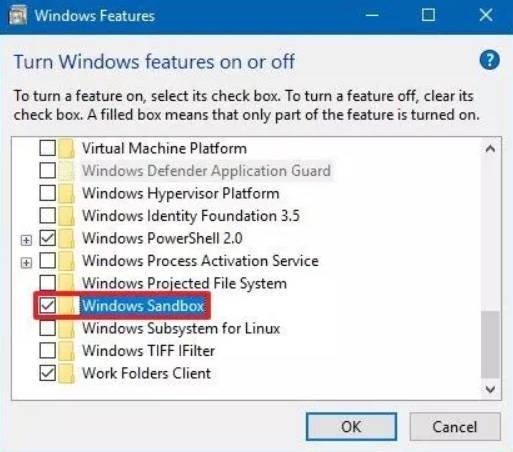 Related post : How to extract files from corrupted zip archives