Following a general analysis of the situation on the graphics core market in the first quarter, analysts at Jon Peddie Research (JPR) decided to calculate how many video cards were purchased by cryptocurrency miners in January-March. The influence of cyberstarters in this segment can be judged by the number of discrete GPUs and personal computers sold. While usually 25-30% of new PCs are equipped with a graphics card, then last quarter this figure rose to an abnormal 50%.
According to JPR experts, about a quarter of all video cards sold during January-March are used as "tools" or ended up in the hands of speculators. In total, this is 700 thousand graphics cards of medium and high levels with a combined value of about $ 500 million.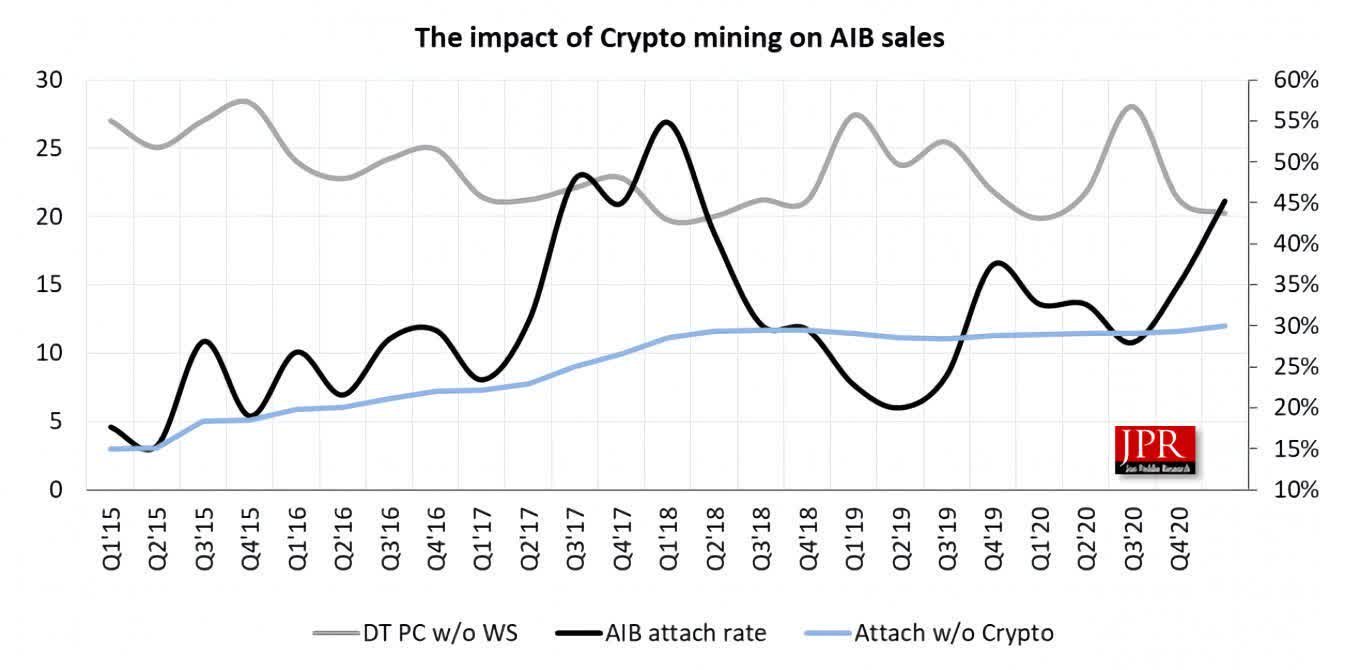 It's fair to say that not only speculators and miners influence the retail price of 3D accelerators. The extremely high demand for personal computers and other electronics has led to a shortage of components such as RAM chips. At the end of the current quarter, the cost of graphics DRAM will increase by 20-25% and will continue to grow in the second half of 2021.