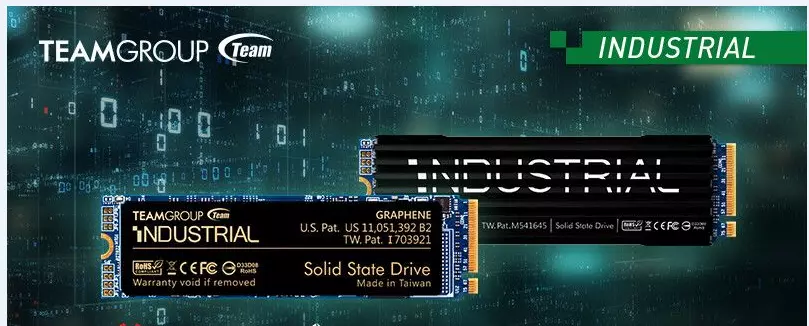 Tech News
TeamGroup Announces a Line of Industrial SSDs with 3D TLC Memory
TeamGroup Announces a Line of Industrial SSDs with 3D TLC Memory
New items are highly reliable and resilient
TeamGroup today announced a pair of new Industrial-branded PCIe 3.0 NVMe SSDs. The new N75A-M80 and N75G-M80 solid state drives are marketed as industrial grade resilient drives with patented cooling technologies to ensure performance and reliability in 24/7 workloads.
TeamGroup presented only three variants of the Industrial N75A-M80 and N75G-M80 SSDs in 128 GB, 256 GB and 512 GB. The advantage of the models is the presence of DRAM cache. Although the new products cannot boast of large amounts of memory and have sequential read and write speeds of only 3500 and 2100 Mbit / s, respectively, it is worth remembering that they are designed to provide high reliability.

Cooling systems for solid state drives vary in their capabilities. The N75A-M80 has a heatsink with tall aluminum fins, while the N75G-M80 has a 1mm graphene plate heatsink. TeamGroup says these cooling systems have proven to be effective in lowering operating temperatures and increasing reliability in the harshest operating conditions. The company claims a 23.8% drop in temperature for the N75A and 8.3% for the N75G.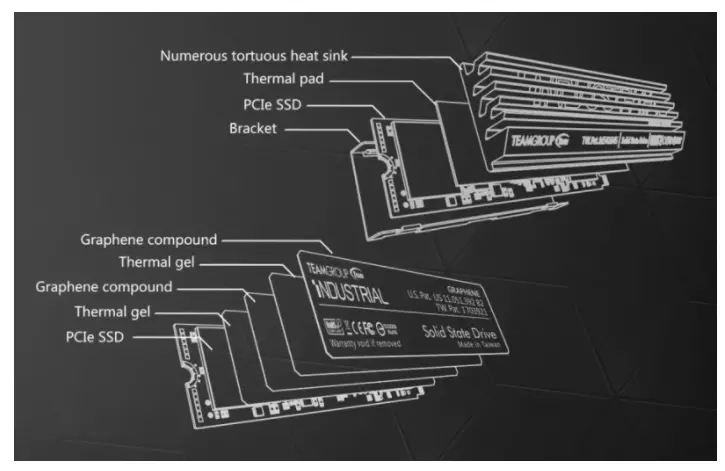 The reliability of the Industrial Series is backed by numerous MIL-Spec certifications. Both SSDs are rated to shock up to 50 G / 11 ms (meets MIL-STD-202G Test Condition A) in operation and 1500 G / 0.5 ms (meets MIL-STD-883K Test Condition) at rest. Also, the drives have certificates of vibration resistance according to the MIL-STD-810G General standard.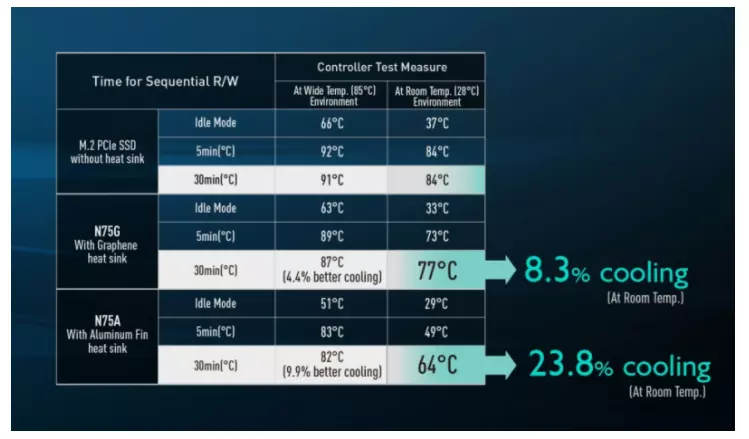 Operating temperatures for both SSDs can range from -400C to 650C without any loss in performance. The mean time between failures (MTBF) is set at 3 million hours (about 342 years). Power consumption is between 0.82W and 4.27W for the 512GB version.
With TeamGroup positioning new SSDs for use in industries such as automotive, aerospace, military, and AI, the company has included support for AES256 / TCG Opal 2.0 encryption along with error correction algorithms. TeamGroup only offers a 3-year limited warranty on their industrial solid state drives. The cost of solid state drives N75A-M80 and N75G-M80 is still unknown.