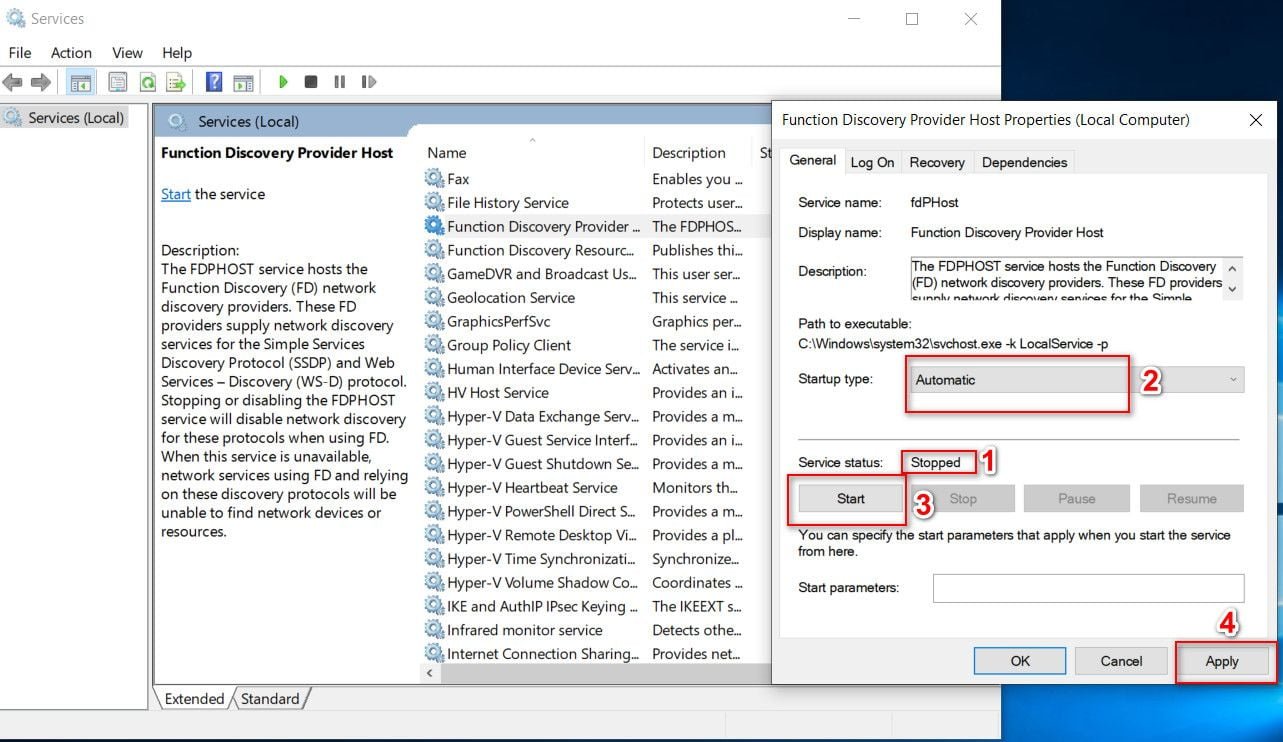 Windows Explorer has been enabled and shipped with each generation of the Windows operating system and has gone through many changes. Windows Explorer, included with Windows 10, is not just viewing local hard disk partitions. It can be used to browse files and folders on a local or even remote network. It is one of the most important components for Windows for both ordinary and experienced users. Unfortunately, some users report that File Explorer gets some problems connecting to other devices on the local network. This is due to the fact that a Windows service that supports this feature causes startup problems. The name of this service is fdPHost and is called Function Discovery Provider Host (host of the function provider). It should not be confused with a similar service called Function Discovery Provider, which has similar functionality. About this service Microsoft describes it as:
FDPHOST hosts Network Discovery (FD) Providers. These FD providers provide network discovery services for SSD and Web Services – Discovery (WS-D). Disabling or disabling the FDPHOST service will disable network discovery for these protocols when using FD. When this service is not available, network services that use FD and rely on these discovery protocols will not be able to find network devices or resources.
Explorer can not connect to other devices on the local network
First of all, you need to localize this service in the service pool. Click the Win + R key combination and enter services.msc to open the service manager in Windows 10.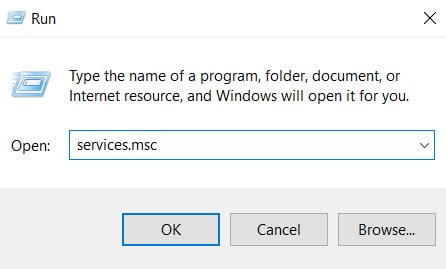 Now find the service with the name "Function discovery Provider Host" and click on it with the right mouse button, then select Properties.
If the service is already running, then click "Stop."

Select the startup type "Automatic".

Click "Run."

Apply and OK.

Reboot the PC for the changes to take effect.
Related :
HOW TO CHANGE NETWORK PROFILE NAME IN WINDOWS 10 / 8.1 / 7
WI-FI NETWORK DISAPPEARS IN WINDOWS 10 AFTER GETTING OUT OF SLEEP OR HIBERNATION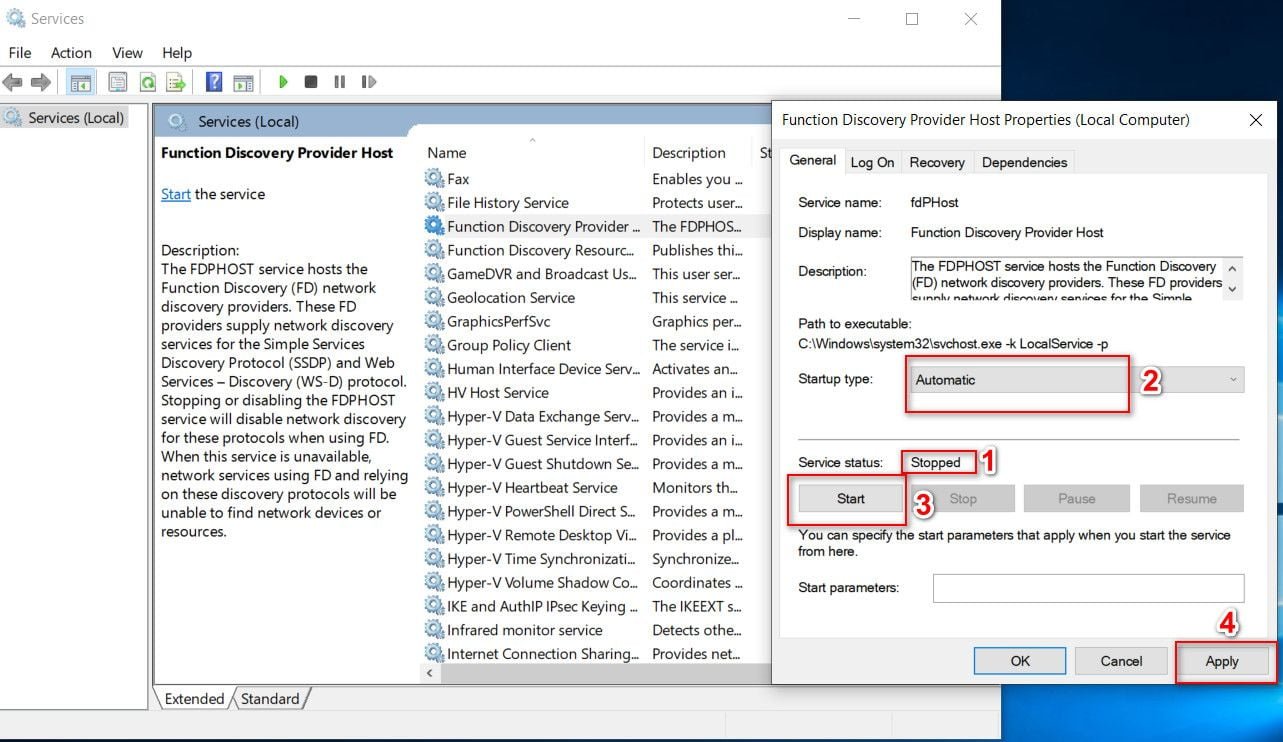 Related post : Missing context menu "Open with"