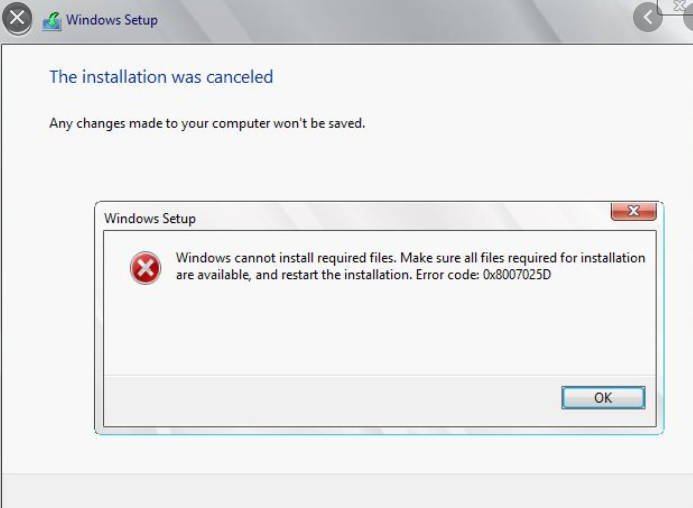 When trying to install or upgrade Windows 10 using a USB flash drive, the user may encounter the error "Windows cannot install the necessary files. Make sure that you have all the files required for the installation and restart the installation. Error code 0x8007025D". Let's find out what to do and how to fix this error.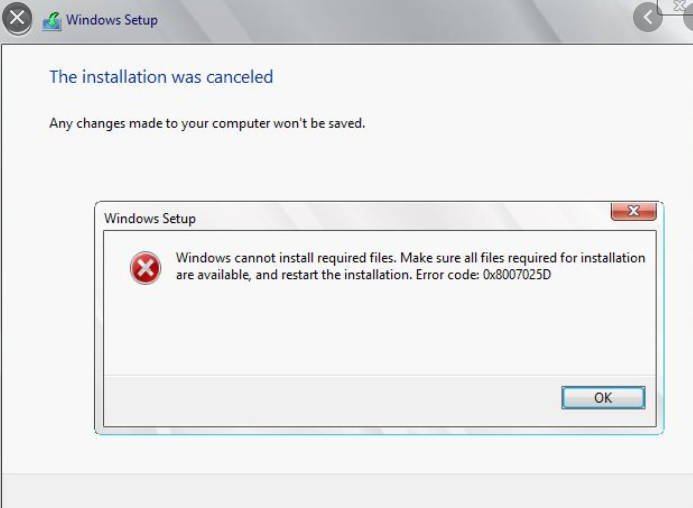 What is Error 0x8007025D
According to Microsoft documentation, code 0x8007025D points to ERROR_BAD_COMPRESSION_BUFFER, which means that the specified buffer contains incorrectly generated data.
Reasons for 0x8007025D error
1. The point is that USB 3.0 uses the Message Signaled Interrupt (MSI) mode for communication with the system, and USB 2.0 uses the old system of interrupt requests (IRQ). USB 3.0 handles the asynchronous data transfer between the system and the flash drive. MSI technology requires a buffer to transfer data at high speed. This is then decoded by the system. If you get a 0x8007025D error, the flash drive will most likely send incorrect or corrupted data to the buffer, which may occasionally get clogged, or the system may not decode the data correctly. Also, if there are other connected USB devices, they can send data to the buffer, thus clogging it.
2. If there are bad sectors or lack of space on an HDD or SSD disk, a 0x8007025D error will appear when installing Windows 10 because the data cannot be processed in the buffer.
3. 3. Damaged RAM may be the cause of this error. Reading a Windows 10 installation in the first step is independent of space and HDD recording, which means that all RAM can be allocated to the system installation. If there is a damaged partition in the RAM, you may encounter a 0x8007025D error because the buffer will not get the correct data and the system will not be able to decode it.
What to do and how to fix 0x8007025D error.
Remove all third-party USB devices from your PC or notebook and try to install Windows 10.

Try changing the USB port itself from 3.0 to 2.0, or vice versa, to install Windows 10 from a flash drive.

Download Windows 10 from the official Microsoft website only, not the torrent.

The USB stick is damaged and cannot be read in a particular section of the stick. Try writing the ISO image to another flash drive.

Increase the size of the partition on the drive. Windows 10 requires 20 GB, I recommend 100 GB.

Run a RAM diagnostic and if you find an error you will have to remove the bar to find the culprit.

Check the drive for broken sectors.

If you have more than one RAM bar installed on your PC, remove one bar from the second slot and check the error. If it appears, switch the slats to the first slot.