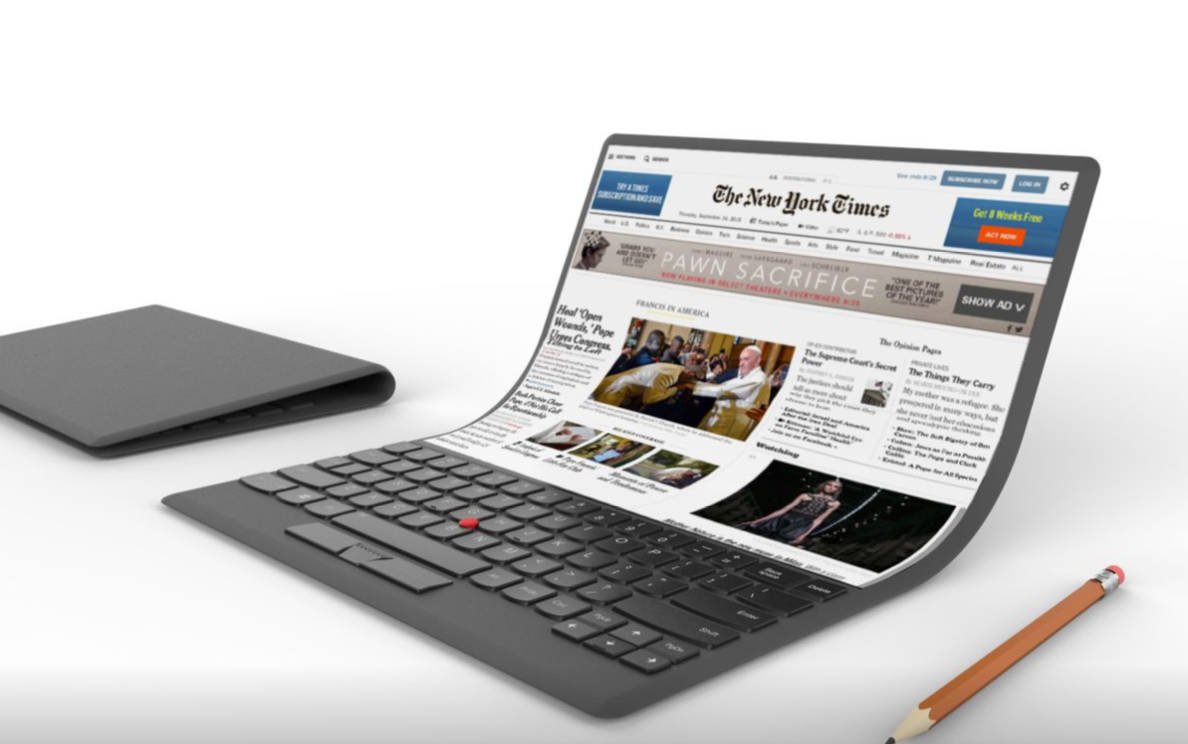 As we already reported, Intel will present at CES 2020 an innovative laptop cooling scheme that will dispense with fans and further reduce the thickness of laptops.
A radical change in mobile computers could be the introduction of flexible folding screens. The fundamental possibility of releasing electronic devices with such screens has already been demonstrated by smartphone manufacturers. Moreover, Samsung is credited to release the second generation of the Galaxy Fold smartphone with a flexible folding screen, and ahead of schedule.
However, relying on flexible folding screens in laptops is not worth it yet. In any case, a source is sure of this, relying on information from representatives of the component supply chain. They argue that Intel is unlikely to promote laptops with folding screens until problems such as the insufficient supply of flexible panels and the lack of support for new features opened by folding screens in the OS are resolved. It is expected that these problems will be resolved no earlier than mid-2020.