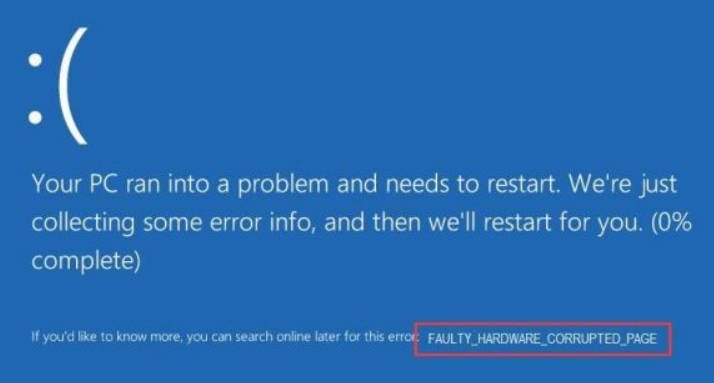 The stop code FAULTY_HARDWARE_CORRUPTED_PAGE usually occurs due to a number of factors. Some of them are: incomplete installation, removal of any program, some exploits interfere with the normal functioning of your computer, bad sectors on your hard disk, damaged system files, system drivers do not work, Windows registry files change unexpectedly or a blue screen appears during Windows updates. This error indicates that a one-bit error was detected, which means this is a hardware memory error. Let's now check how to fix this error.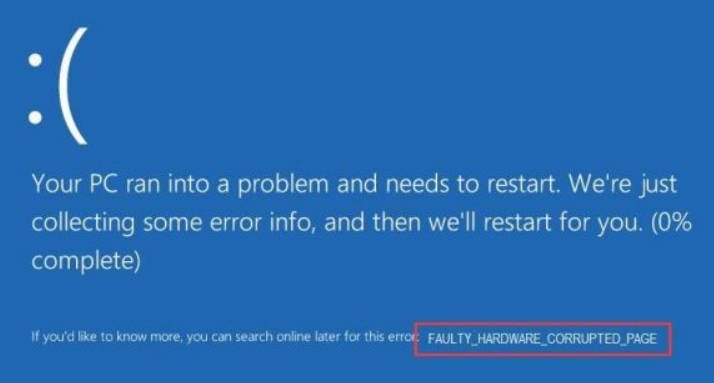 Related post : Win32kbase.sys blue screen error in windows 10
How to Fix FAULTY_HARDWARE_CORRUPTED_PAGE Error
If you have any errors, then I always recommend creating an automatic restore point so that you can roll back the system 2 days ago to a working state. This guide will help you create a restore point, enable, and roll back. If you had it turned off or you do not want to lose files that you did 2 minutes ago while working, then let's look at ways.
1. Check your RAM
Press the key combination Win + R and enter mdsched.exe to start memory diagnostics. Follow the instructions on the screen. According to the option you selected, the computer will restart and check for memory problems upon reboot. If you have any problems, he will fix them automatically, otherwise.
There is a complete guide to how to check RAM for errors.
2. Run system file checker.
This method will repair potentially damaged Windows system files. Open a command prompt as an administrator and enter the command:
sfc / scannow
Complete guide on how to restore Windows system files.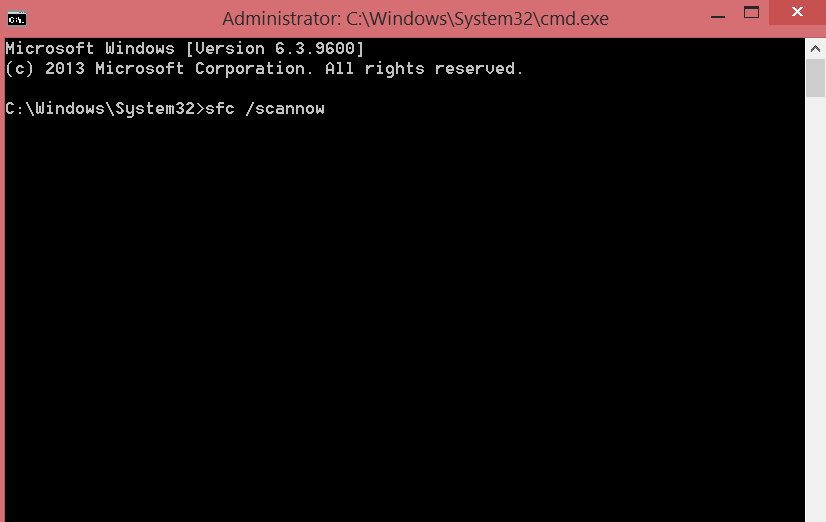 Related post : How to format a USB flash drive using extended FAT (ExFAT)
3. Rollback or update drivers
You may consider rolling back or updating your device driver. If your system uses a program from AMD, then update AMD drivers using the automatic detection feature of AMD drivers. If Intel, use the Intel Driver Update Utility.
Here you will find how to remove, disable, roll back and update device drivers in Windows.
4. Upgrade the Intel Management Engine Interface
If you use a processor made by Intel, then most likely you have the Intel Management Engine Interface (IMEI). You can download and install the latest version from intel.com.
5. Run the Windows Update Troubleshooting Tool.
Run the Windows Update Integrated Troubleshooting Tool to fix the most common upgrade problems in Windows 10. This may cause Windows Update to reload if the files are deleted with this tool.